EDIT: New version - v1.3

Since GTA 1 trainers are hard to find, and most of them don't even work, I've thought I make one myself. I successfully managed to implement six functions: infinite armor, bulletproof cars, disable police, increase and restore pedestrian speed, increase the multiplier and adding more lives.

Test it for me if you will, and tell me if it works:
Updated link as of 14 SEP:
http://rapidshare.co....3 by keops.rar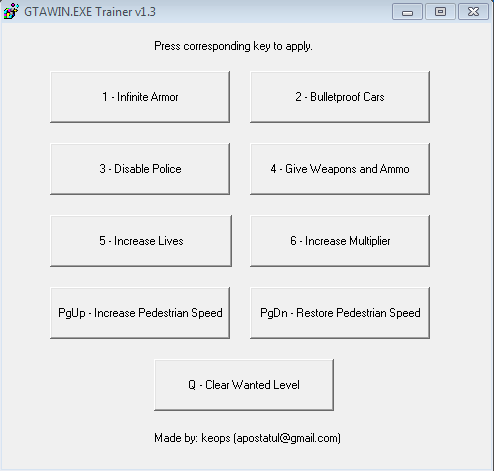 Workproof:

https://www.youtube....h?v=8l4mC5CNI6c
Edited by keops, 14 September 2013 - 10:23 AM.