So it's simple, which car is your favorite in GTA IV?
Here's mine: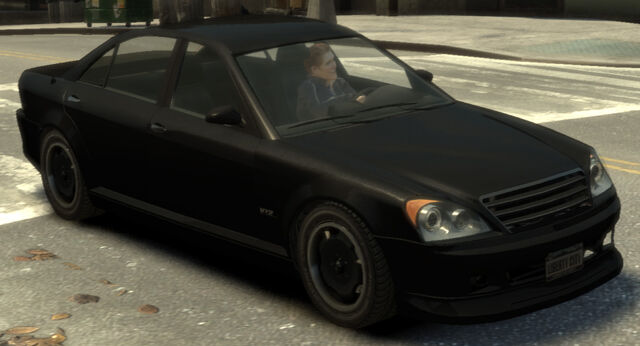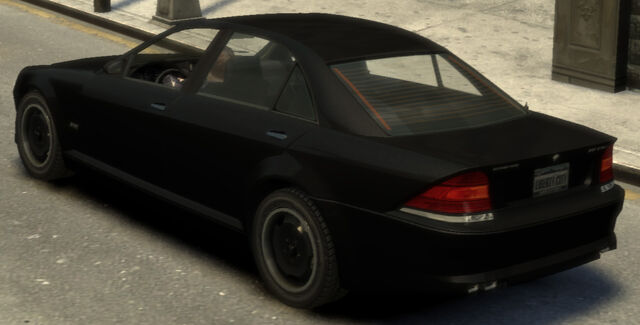 The Benefactor Schafter V12 Supercharged Tuned Version:
I particularly love this model in silver, the coat that comes with the same black rims and maintains the blacked out grill. It has a stealthy look. Especially in this color. Reminds me of those very nice S-Class AMG models, the previous fleets to be exact. It's very sleek yet luxury. I love this one better than the original. The original one looks a bit too generic and boring.
I also just love the way this thing drives. The Russian version comes with a tuned engine(as if this one wasn't powerful enough) so it's faster and even more powerful. It maneuvers like a dream as well. Cornering is never a hassle in this wonderful machine and there is even a slight sense of over-steer(I personally find cars with this fun). It's really just fun to turn onto an empty straight road at full power and not have to worry about crashing or spinning out of control. It's really enjoyable to drive.
It's suspension is also perfect in my honest opinion. It's not so soft, where as most cars in this game are. I personally disapprove of cars that like to roll all of the way to the right just because I slightly pivot to the left(PMP 600 to be exact). It's also not too hard. This makes for another nice driving experience.
I'm just surprised with what R* did with this car. It just feels special in my opinion. It's nice how all cars are unique in this game. I'll personally miss this car in V. I'm pretty sure this model will be discontinued and replaced with it's successor, the 2nd Schafter from TBoGT. I just don't care for the new one. It's bulky, it rolls too much, it feels slower, and just doesn't look so sleek and powerful. This would be my perfect road trip car, so it's disappointing that it most likely will not return.

Quite a lengthy explaination, but that's why I like the saloon. So what are your favorite cars?