I was going over trailer 2 again and caught something weird. I'm not sure if this correct, so I'm bring it before everyone here.
This is the first thing I caught.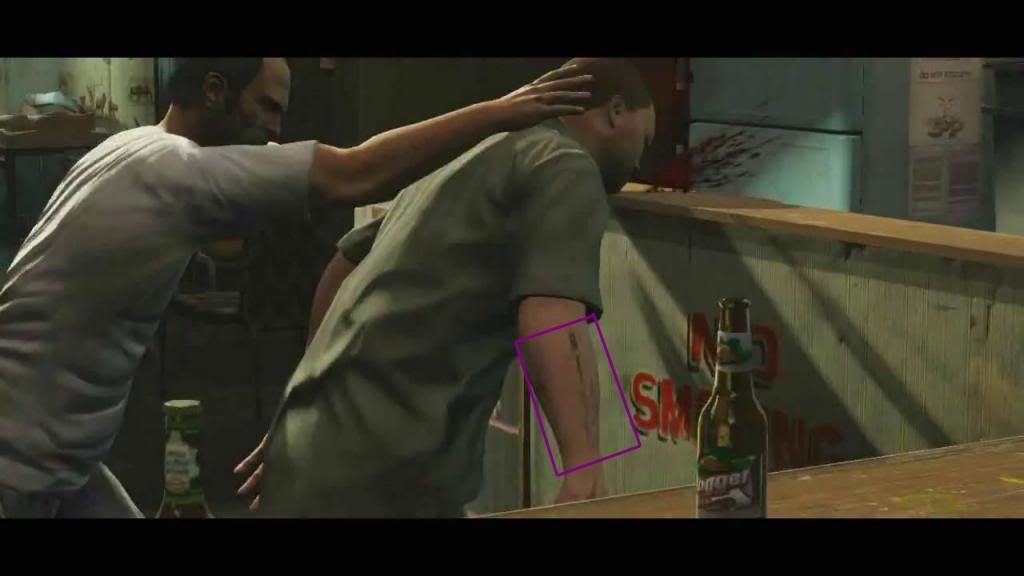 I thought the person looked like Lamar by his clothes and hair. And yes I did notice the long sleeve shirt was missing, but I was thinking that his clothes could change just like Tony's did in TBOGT. The thing I really thought was a eye catch was the Tattoo. So I went forward and found Lamar and found this.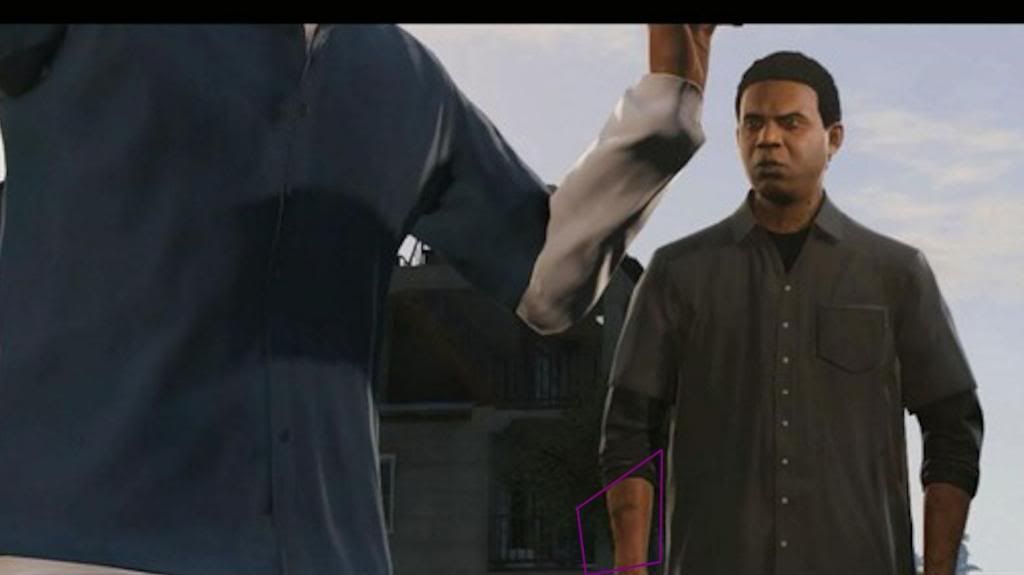 I'm not sure if this is just a shadow or the tatto from before. What do you think?