I haven't noticed a thread about this title yet, so I figured I'd make one.
Anyway, The Phantom Pain was announced at the VGAs this past Friday and a lot of speculation has occurred as to what it could possibly be. Well, I think it's safe to assume that Hideo Kojima secretly revealed Metal Gear Solid V to the masses. Here's why:
- Moby Dick Studios doesn't actually exist and the CEO behind this "company" is named Joakim Mogren.
- If you rearrange Joakim, you get Kojima.
- Project Ogre was reportedly Kojima's working title for the Fox Engine. Mogren has the word "ogre" in it.
- The Phantom Pain could refer to the sudden pain amputees feel from a limb that isn't actually there. Or it could refer to Metal Gear Solid: Ground Zeroes' tagline "From fox, two phantoms were born".
- There are a lot of subtle hints at famous characters from the MGS series in this trailer, such as The Boss, Volgin and of course, Big Boss himself.
- The protagonist eerily resembles Big Boss/Naked Snake (though there are some crazier theories out there that this could be a clone of Big Boss such as Liquid or even a new clone)
So basically, there are a lot of hints that this game is actually MGS V. I'll also just dump some things I have found around the net these past few hours for everyone to see.
Here we have the title of the game from the trailer. Look at the extra lines on some of the letters and notice some of the letters are missing pieces to them. Metal Gear Solid V fits perfectly here.
Here we have some shots of the Phantom Pain trailer as well as comparison shots of past characters and references to major events that unfold throughout the MGS timeline (such as the fight with The Boss in a field of flowers.)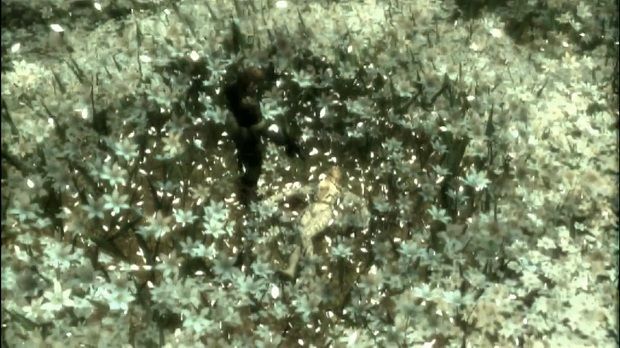 Another image comparison of a Colonel Volgin and a burning figure in the trailer that looks a lot like Volgin. Check the thighs and notice he's wearing the same type of armor/clothing as Volgin is in the shot below.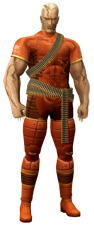 There is even this tweet that provides further evidence that this Konami definitely has some involvement with the game.
Here's the tweet in question
Also, another thing to take note on: Kyle Cooper is famous for making title sequences for several films and two video games (Metal Gear Solid 2 & 3). Here is a very interesting image of Mr. Cooper wearing a Phantom Pain/Moby Dick Studios shirt with someone.
Kyle Cooper image in question
The idea that Kojima could be taking inspiration from Moby Dick brings a lot of theories to the table. It could imply that Big Boss is the captain and his pursuit of the Boss' vision and his outer heaven is the Moby Dick, which eventually leads to his madness and downfall. I say this because it seems very clear to me that Big Boss is the man we see in the trailer.
One thing to note is that this Big Boss looking character is seriously f*cked up. He's missing an arm, he's wearing a bandage over his head and eye. It would also explain some of the plot points in the classic NES Metal Gear Games where Big Boss has artificial organs and limbs... maybe I'm reaching there, but I think this is ultimately the very beginning of Phantom Pain (MGSV) where Big Boss wakes from a coma after the events of Ground Zeroes. Heres another image of the Big Boss looking man with a scar over his cheek that resembles the scar over Big Boss' cheek.
My theory: What if Metal Gear Solid V is comprised of two portions? Ground Zeroes is the prologue (just like the Tanker chapter) and when you reach a certain point, it becomes The Phantom Pain? Technically speaking, GZ was just a tech demo shown in PAX and was never officially announced for release. So Ground Zeroes could essentially be the first part in this epic and Phantom Pain could very well be the second part. This, gentlemen, has got to be Metal Gear Solid V... the evidence is clear and you can look around the web yourselves.
What say you, GTAForumers? Is this really Metal Gear Solid V or is this all an elaborate ruse to stir the community?
EDIT: Here's a still shot at the very end of the trailer. It appears the figure in the background strongly resembles Psycho Mantis or a doll equivalent to Mantis. Perhaps this person is the one manipulating our character's mind? Perhaps it could be The Sorrow?
The actual artwork of Psycho Mantis cira MGS1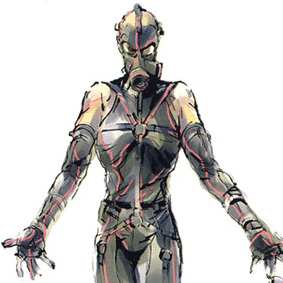 And an image of The Sorrow doll
EDIT2: Here is a still shot of several of these patients getting shot. Everybody but Snake is getting hit by bullets. Weird.
Also, who the hell could this be? Young Mantis, possibly? The hair kind of resembles Paz's, so I'm not sure what to make of it.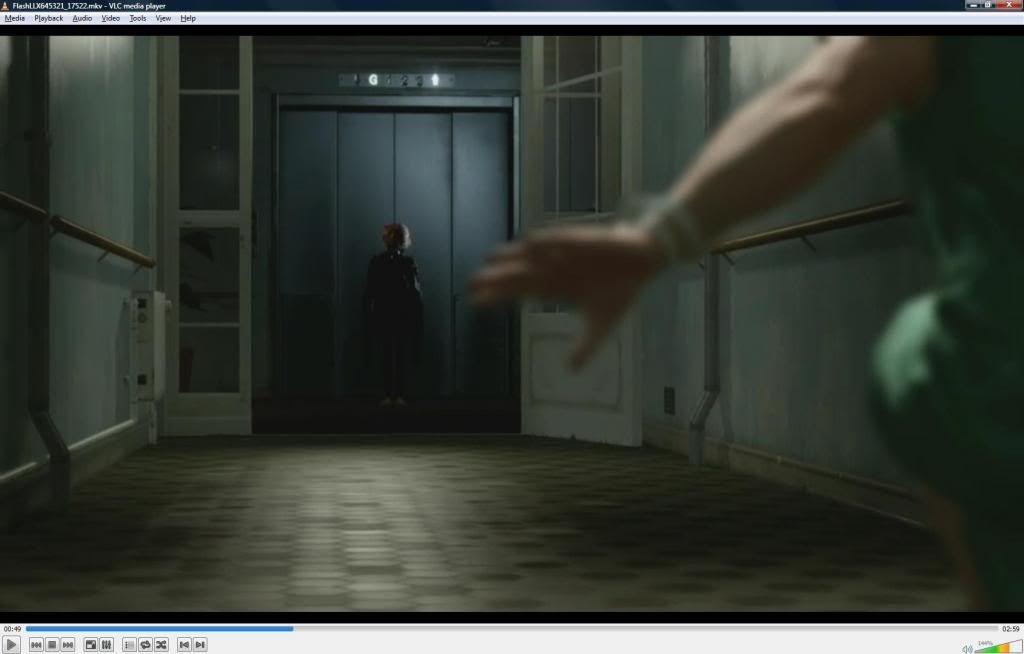 Giant flaming whale eating helicopter in the form of a gif.
UPDATES
It's official, The Phantom Pain is Metal Gear Solid 5 (or V). But that's not all, The Phantom Pain and Ground Zeroes are one in the same. Meaning, Ground Zeroes is probably going to be the prologue or first act of MGS5. In an interview with "Joakim Mogren", he stated that all will be revealed about what the hell Phantom Pain is. Well, we got it. Here's the 5 minute trailer. The song is Not Your Kind of People by Garbage... so 90's.
And here we have 5 minutes of gameplay footage where 'Ishmael' is escorting Big Boss through a hospital. "Let's take the stairs!"
Sound off with your speculation below. I want to read your thoughts like Psycho Mantis. But for real, share your thoughts and theories! I'll start.
Here we have Kaz and Big Boss in critical condition. Kaz asks if Big Boss is going to be alright to which the doctor says he has fallen into a coma. The key thing here is when Kaz looks at the camera and asks, "What about him?". So we know there was a third person with them, a male in particular. It could be anyone, really, but the popular theory floating around is that this third person is Ishmael... more on him later.
I think that if it's not Ishmael then it may be Chico or some nameless rank soldier from Motherbase. Like I said, the popular theory is that it is this Ishmael character and it's a favorable theory no less.
Kaz, Big Boss and a third unknown man in ICU. All critically wounded.
Here we see a glimmer of emotion from Big Boss. He's literally watching his dream being destroyed in front of him and there isn't anything he can do about it. I think sometime after this moment in the trailer the helicopter he and Kaz Miller escape in gets taken down and crashes leaving only three survivors (Big Boss, Kaz and nameless/faceless man).
Sad Big Boss
Ok, I'm a firm believer that 'Ishmael' is Frank Jaegar/Hunter/Gray Fox. I don't have proof, but I just have a gut feeling that it's the Gray Fox that we know and love, well before he made a name for himself and probably just after he was rescued by Big Boss.
It should be important to note the heavy influence the novel Moby Dick has had on this project thus far. In the novel, the narrator and main protagonist is named Ishmael. The events of the novel is seen through his eyes. Also in the novel, Ishmael provides little about his personal background before his decision at the beginning of the novel to journey to Nantucket, Massachusetts to enlist as a sailor on a whaler. There is evidence in the text to suggest that he was formerly a school-teacher who left that life of theory to pursue the more practical life at sea. Perhaps Ishmael in MGS5 made the personal decision at the beginning of the game (and perhaps off screen) to become a soldier for MSF at Motherbase. Perhaps he was a common man with an everyday job that decided to pursue a life in the military. Who knows, but I feel for certain that he will play a HUGE role in this game, perhaps more than even Big Boss. We'll see.
Ishmael aka Gray Fox? Possible protagonist? Third man in ICU?
This has got to be a young, pre-teen Psycho Mantis. I feel very confident it's him. "But what about the hair? It looks like a woman! Looks like Paz!"
I strongly doubt Paz has red hair, to which Mantis originally did have red hair and wore a gas mask to control his power so he didn't have to read thousands of thoughts at once and go mad. Also, it's important to note that Mantis burned his village down as a child. He has pyrokinetic abilities as well. Plus, around the time Big Boss wakes up is likely 1983 (9 years after the Ground Zeroes mission and Peace Walker). Mantis was born in 1970. He'd be 12-13 years old. The timing and character designs just fit. Now if it's not Mantis I'll be very shocked.
Psycho Mantis aged 12-13
I'm pretty sure this is a middle aged Revolver Ocelot. Or damn near close to middle age. By 1983, he'd be 39 years old.
Revolver Ocelot aged 39
It's also been stated that David Hayter will not be reprising his role as Big Boss in this game. I think this was a good choice for the purpose of the character's progression into age and plot. Big Boss should start sounding more like the Richard Doyle version of Big Boss or damn near close to it by now.
I love Hayter and I'd love for him to continue voicing Solid Snake (if that ever happens again. MGS6 fingers crossed!), but I think it's time for him to retire his voice from Big Boss for artistic reasons. That is all.
Kiefer Sutherland confirmed to be the voice and motion capture actor for Big Boss
Metal Gear Solid V: The Phantom Pain's theme is 'Race' and 'Revenge'