Trevor's Id.™
id. (noun): the part of the personality made up of unconscious energy that is focused on fulfilling urges and desires.
QUOTE (Dan Houser)
"Trevor was the other side of the GTA coin, I suppose. He's the person who's driven purely by desire, resentment, no thought for tomorrow whatsoever, completely id rather than ego-driven. Constant partying, constant madness. The only thing he doesn't want to do is stop. He wants to keep going and ride it all to the end. Won't take an insult from anybody. Kills without remorse, like a true psychopath, but very sentimental for the right reasons when it suits him. That seemed like another side of the kind of GTA coin or the GTA world, but very rarely as the protagonist. That seemed an interesting guy to have as a protagonist. Very unlike anyone we've had in a game before. If you began to develop him and Michael and their previous relationships... We wanted this feeling where you start off thinking one's good and the other's awful. Then you get spun the other way. Then you get spun back the first way, until you can't decide."
Where do I even begin with Trevor? Basically, Trevor is a leopard that has no desire to change his spots. Dan Houser said Trevor is a man driven by desire, resentment... no thought for tomorrow whatsoever. He lives completely in the moment. But, Dan also said Trevor will be sentimental in certain situations. That, in my opinion, could add a very interesting level of depth to his character. I mean, we got this straight up psychopath... and he's going to have some sentimental values? Too cool. Loyal as a dog, I'd bet! Although, the fact that Trevor fully embraces who he is, more like flaunts it, means it could turn out bad for him. Michael is fueled by ego, and Franklin by ambition. Trevor... well, he's fueled by Trevor. Most criminals like this become so confident in themselves they don't believe the party will ever stop. Here are some examples of these kind of men:
Early Grayce (Kalifornia)Alexander "Tig" Trager (Sons of Anarchy)
*will post more later*
So how do YOU guys think Trevor's id. will work out for him?
Discuss.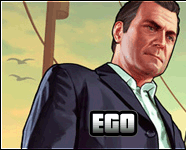 CODE
[URL=http://www.gtaforums.com/index.php?showtopic=536622&hl=][IMG]http://i3.photobucket.com/albums/y94/Harley374/gtakb1.gif[/IMG][/URL]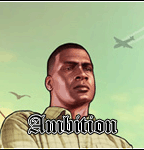 CODE
[URL=http://www.gtaforums.com/index.php?showtopic=536901&hl=][IMG]http://i3.photobucket.com/albums/y94/Harley374/gtakb2.gif[/IMG][/URL]
CODE
[URL=http://www.gtaforums.com/index.php?showtopic=537003&hl=][IMG]http://i3.photobucket.com/albums/y94/Harley374/gtakb3.gif[/IMG][/URL]