Franklin's Ambition™
am·bi·tion  (noun): An eager or strong desire to achieve something, such as fame or power.
QUOTE (Dan Houser)
"The idea with Franklin was someone stepping outside their comfort zone and their normal way of doing things, because that way, even though they're still in their mid-20s or whatever, that hasn't worked. That world that they thought they'd be in and be able to make a success of has, thanks to the modern world or the changes in the economy or whatever it is, just failed. It doesn't really exist. They're now looking for something new. A new opportunity. They've gotten their qualifications and gotten all their experience and all they're good at is driving and robbing. How do actually go forward and who do you get to a kind of mentor you? That was a good contrast. The gang-banger in the post-gang-banging world."
Great men, with great AMBITION, always do great things... right? Wrong! Ahem... Hitler.

I'm not saying Franklin is going to gas the whites, but you know what I mean! He really does have the chance to make a name for himself though... with the right amount of ambition. Dan Houser said Frankln will be looking for a new opportunity. Dan also said he is a traditional GTA protagonist. Guess who else is a traditional GTA protagonist is? Tommy Vercetti. The man who's ambition granted him an entire city! It's very possible that Franklin will decide to better his own situation, like when Tommy cutted Sonny out of his profits. Anything is possible with Franklin. A man's ambition could be his ultimate success, or his ultimate downfall. Here are some examples of such men:
Jesse Pinkman (Breaking Bad)Tony Montana (Scarface)Tommy Vercetti (Vice City)
*will post more later*
So how do YOU guys think Franklin's Ambition™ will end up for him?
Discuss.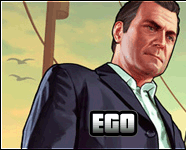 CODE
[URL=http://www.gtaforums.com/index.php?showtopic=536622&hl=][IMG]http://i3.photobucket.com/albums/y94/Harley374/gtakb1.gif[/IMG][/URL]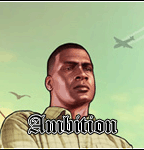 CODE
[URL=http://www.gtaforums.com/index.php?showtopic=536901&hl=][IMG]http://i3.photobucket.com/albums/y94/Harley374/gtakb2.gif[/IMG][/URL]
CODE
[URL=http://www.gtaforums.com/index.php?showtopic=537003&hl=][IMG]http://i3.photobucket.com/albums/y94/Harley374/gtakb3.gif[/IMG][/URL]