Michael's Ego™
ego (noun): the "I" or self of any person; a person as thinking, feeling, and willing, and distinguishing itself from the selves of others and from objects of its thought. egotism; conceit; self-importance.
His ego becomes more unbearable each day.
QUOTE (Dan Houser)
"Michael, to me, is... Who is he? I know who he is, I'm just trying to... He's the person who is trying to ignore some rather large mistakes that they have made. The person who's trying to forget about certain practical but still selfish decisions that they took. He's a man, also, obsessed by images and by appearances and who, when the world doesn't live up to those images and appearances, doesn't know what to do. He just retreats into his head. What he also is, when we started out... What he kind of evolved into as we began thinking about him and developing him... He was the first character we came up with. He began as the idea of, what happens to a regular GTA protagonist after they retire? Then you think, what would make him retire? He's a man with a big ego and plenty of good values and plenty of bad values.

"One of the advantages of the three-character system is you can have characters who, if they were the only protagonist, would be far too flawed for you to find appealing. With other equally flawed protagonists, but flawed in different ways, I think it gets more understandable.

His flaws are certainly his large ego, an inability to control his temper, and his willingness to make large moral compromises.

To me, that's a very interesting character. A guy who's in his mid-40s and on the cusp of middle age who doesn't know what to do, but made a bunch of money and does not know what to do with it. He's theoretically won, but the spoils of victory aren't necessarily what he imagined. For us that's a very interesting character, unlike what we've done in the past or what we've seen in much entertainment in general, let alone any video games. That was interesting."
Source.
Dan Houser said Michael will have a big ego. Men with big egos typically act out on emotions. Dan Houser also said Michael will have a bad temper. Ego plus bad temper is not a good combo. Those two combinations usually are the recipe for tragedy... not to mention his willingness to make large moral compromises. Here are some examples of men like this:
Walter White (Breaking Bad):
A man who was good all his life that suddenly embraces his bad. Walter is a guy who never made any of his own choices. He just never had a say with anything. It takes cancer to awaken his (alter) ego... Heisenberg. Now, he sees everything in a different light. But, will his new ego contribute to his downfall? Most likely, yes. The last season is coming up, so catch up before the downfall happens!

Tony Montana (Scarface):
This is Tony's downfall in action. Did the drugs contribute to his downfall? Absolutely. But the main reason of the downfall was Tony's inflated ego. This is a man who was ruthless on his journey to the top. Once he got there, he slowly became bored and got high on his own supply. From then on, he purely acted on emotion. Very tragic.
Neil Mccauley (Heat):
Neil was a very tragic character. He tried, and almost succeeded, to start a new life.This is a man who was calm, and calculated. He knew how cruel the world is. He seen hope in his new girlfriend. A way to start over. In the end, his ego got the better of him, and he had to avenge his former crew. This decision led to his downfall.
Henry Hill (Goodfellas):
Henry ultimately did what he had to do to survive. His downfall was more mental than it was physical. He lived his life fast, and in the end, he was only loyal to himself. He ratted on his friends in order to survive... and I don't blame him. He literally had no other choice. But his tragedy is that he now has to live his life as an average nobody.
So in a sense, you could say Michael is like Walter... but his character development is mixed around. Or he's like Tony... but instead of Michael doing drugs because of boredom, he gets back into the game. Adrenaline is Michael's drug. Or he's like Neil... trying to change his life, but fails. Or lastly, like Henry. Giving up his former friends in order to survive.
So how do
YOU
guys think Michael's ego might cause a downfall?
Discuss.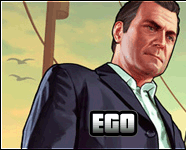 CODE
[URL=http://www.gtaforums.com/index.php?showtopic=536622&hl=][IMG]http://i3.photobucket.com/albums/y94/Harley374/gtakb1.gif[/IMG][/URL]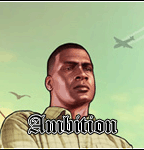 CODE
[URL=http://www.gtaforums.com/index.php?showtopic=536901&hl=][IMG]http://i3.photobucket.com/albums/y94/Harley374/gtakb2.gif[/IMG][/URL]
CODE
[URL=http://www.gtaforums.com/index.php?showtopic=537003&hl=][IMG]http://i3.photobucket.com/albums/y94/Harley374/gtakb3.gif[/IMG][/URL]