Hi,
I'm working on a mod that features my hometown, Ghent. Recently I modeled this controversial building, which was built last year, right in the middle of the historic town center.
This is what it looks like in real life: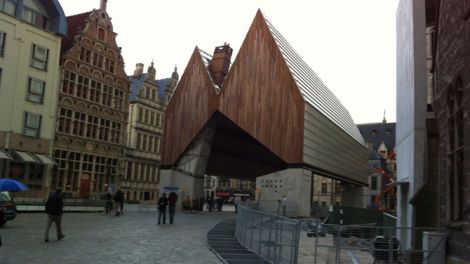 A lot of people are against it, and I was wondering if I could give the building breakable glass. I have made a model that had all those little panes, but none of them shattered.
I can make glass panes crack, but can't make them break. I'm assuming that I will need to use Zmodeler to some extent, but I don't really comprehend the workflow.. Could it be somewhere along the lines of 3ds max -> Zmodeler -> 3dsmax -> OpenIV -> GTA? Because I have no idea how to place glass panes with such accuracy in Zmodeler. If someone could please take 3 minutes to give me a brief explanation.. Thanks in advance!