San Andreas was a game designed to be viewed on 4:3 monitors. Though Rockstar implemented a widescreen option, this only fixed the aspect ratio of 3D models rendered within the environment. 2dfxs such as street lights and the moon were left stretched out and oval shaped on 16:9 monitors.
This little mod fixes that distortion.
Download (133 KB)
Here are a few pictures to show what I mean.
Original 4:3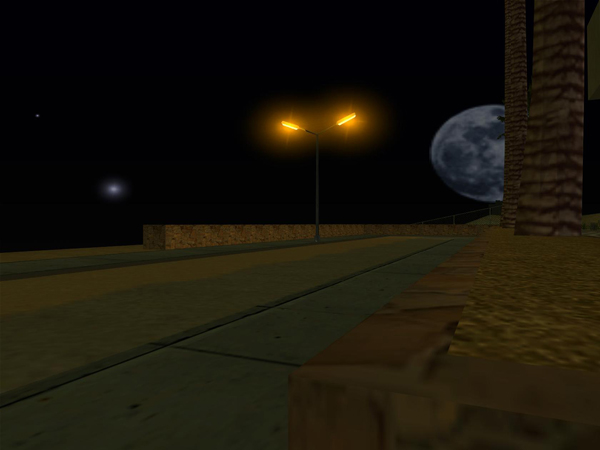 Original 16:9 (Moon and lights stretched and oval shaped)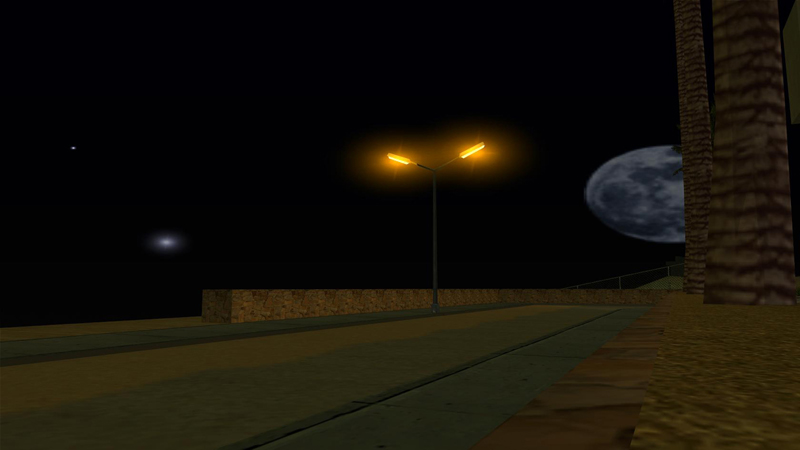 Fixed 16:9