Hello friends today im bringing you the 2012 Volkswagen Polo 1.2 TSI Comortline.
A nice litile car that have a small but Usefull turbo and have nice pefomence altough it aint a GTI .
The car is very very well detailed it
i scrartch the follwing parts
90% of the engine
100% trunk door+sill + trunk it self
3d interior elements like pedeal hoest and stero player.
most of the under body,3d raitdtor and some other edites .
This car fetuares
fetaures:
HQ Fully modeld 3d engine,chassis,under bumper,under body
Hq interior fully mapped with interior lights,working steering wheel/tacho,speedo
Working raditodr vent(when engine runnig)+3d detailes on bumper frame,working boot floor (raise up)
Mid -high poly modeld,high quality textures,excellent mapping and detailes level on every part.
Real handling,car colors and settings
In order to make to mod work well you will need to have the following cleo scripts
Imroved vehicles lights mods by Dk22pac (I test and adpat to version 2 , i suggest to do the same)
Steering CS 3.0 by Izrlli
Thanks to the follwing for helping with the model
Danious custums,Kotton chop shop guys,MrZasen and all others who i didnt mention or want to be thanked.
Now some screens: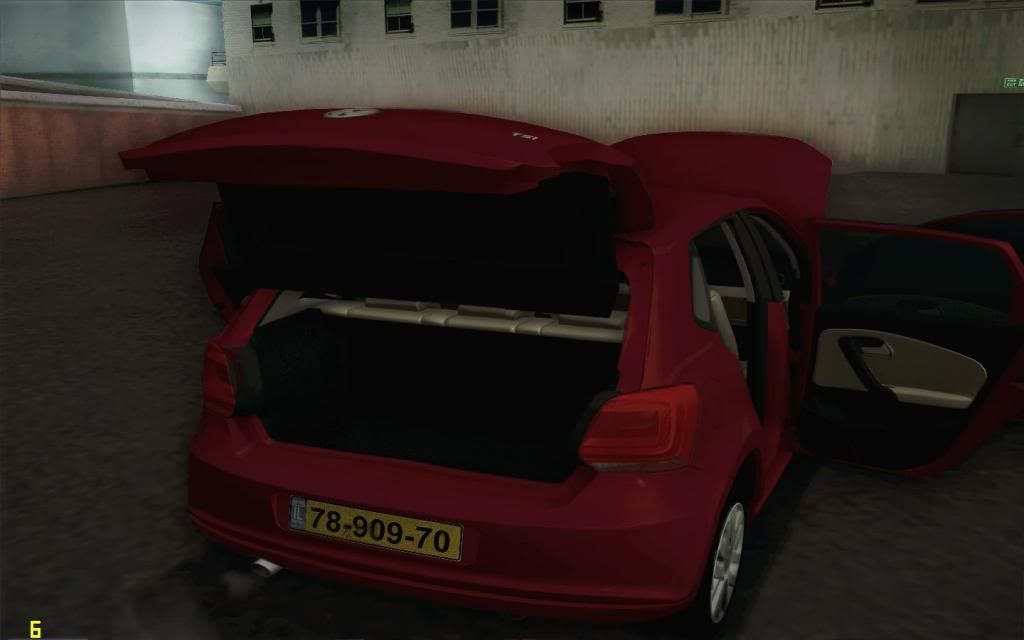 Download:
http://www.4shared.c...12_Compfor.html
?
Cleo 4 mods that you need to install in order to get all the fetuares:
Imvlm download:(By Dk22PAC)
http://www.mediafire...75ndtxtyziec24k
Steering cs 3.0 download:(By Izreli)
http://www.libertyci...aja-pribornaja-
panel-3.0.html
Credirts:
Arkivz,Turn 10,chi47,Danious,IZ_Modding
Hope you will like it and sorry for bad english

btw first therad so please be nice

.