Trevor climbing the Vinewood sign(XBOX)!
Trevor drops Michael off on the roof of the FIB tower(XBOX)!

It helps justify Los Santos. Do you like it?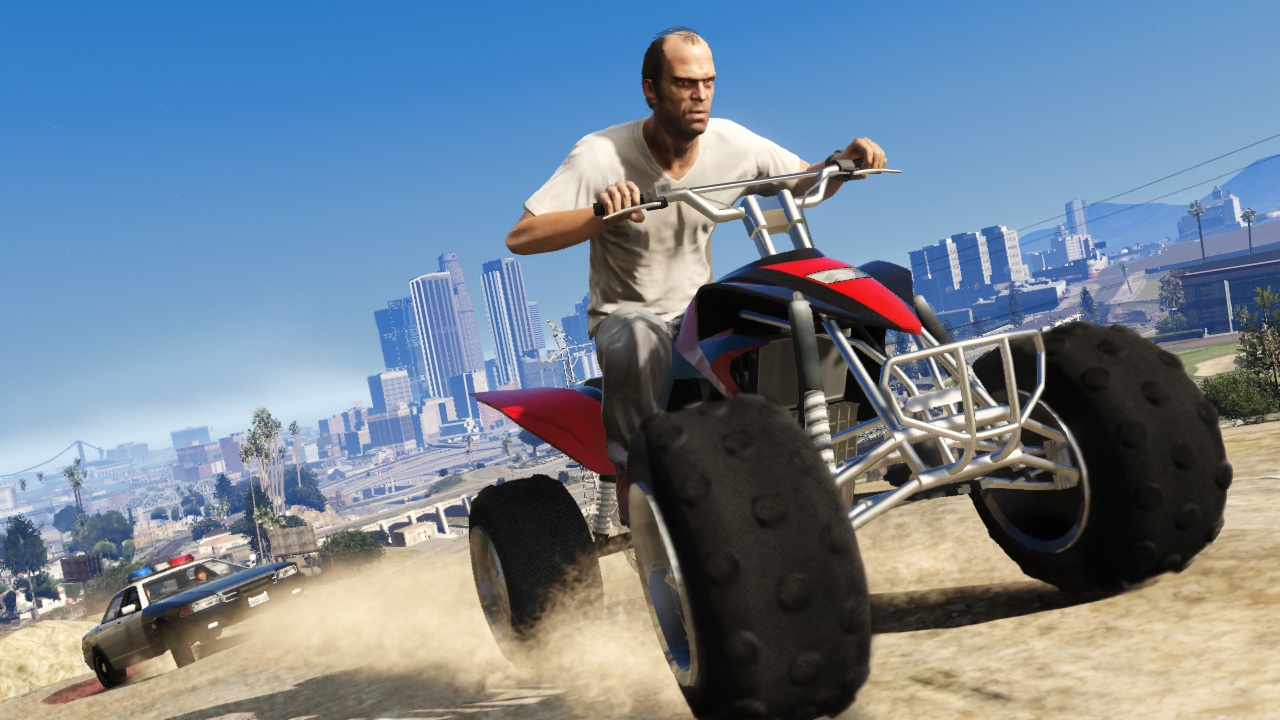 Trevor on his quad, evading cops!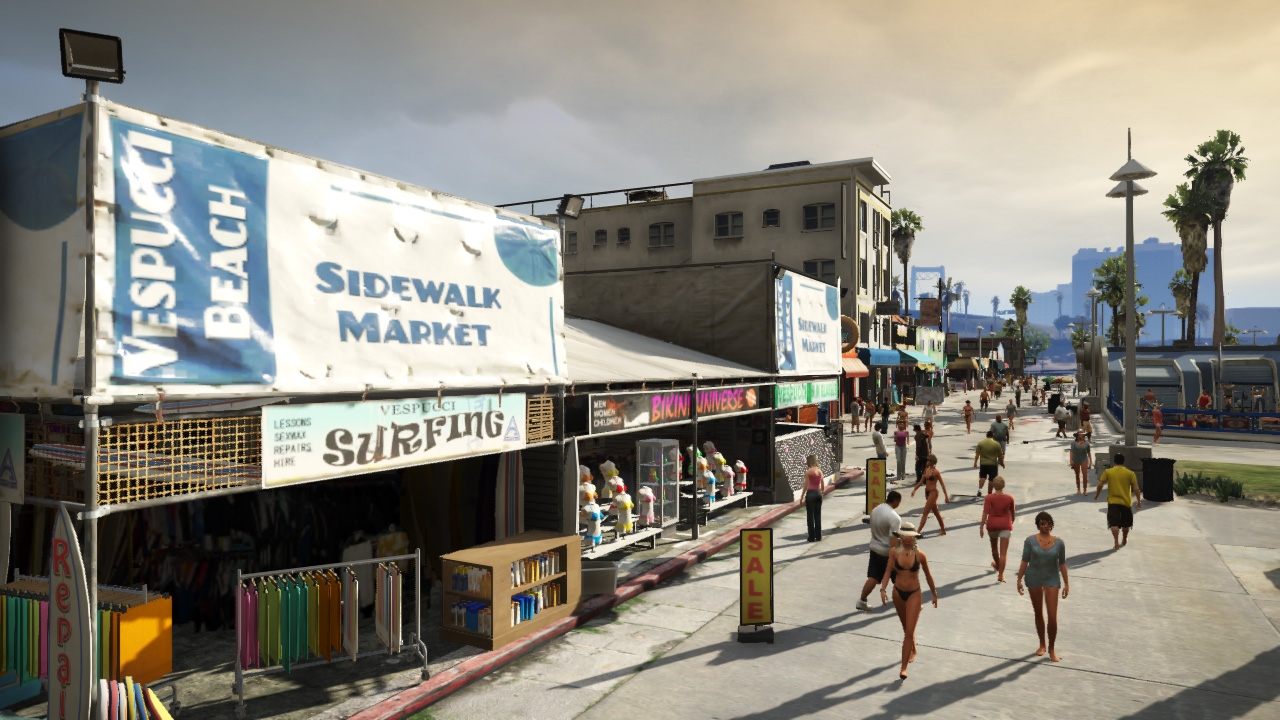 Muscle Beach, with surf shack!
I found the screens here:
http://www.gameliner...shots-van-GTA-V
Translation:
Rockstar Games has just the second trailer of GTA V published. Besides the trailer Rockstar Games has released three new screenshots.
These screenshots can be found below. GTA V to be released in the spring of 2013, exclusively on the PlayStation 3 and Xbox 360.
More information about the game can be found on our news page and the preview.
From IGN today:
Trevor walking away from the explosion!
Serene!

Helecopter with sunset!
Rappelling!

For all other images and sources, please go here:
http://www.gtaforums...howtopic=533182
Edited by HoofingNinja, 16 November 2012 - 07:29 PM.