Hello GFX artists.
I'm starting up a gang called The Black Dragon Triad.I will list what I need
Avatars:
This image,but make the dragon black,and make it spin,if possible.
This avatar,but also black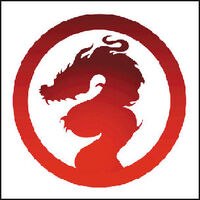 Banners:
Mostly some black text with this font
The text is : Black Dragon Triad,History,Territory,Members,Armory,Garage,Events,News,Affiliations,Graphics and The Code
Signatures:
You know that look when looking through a street in a chinese city,neon posts,some rubbish,etc.Can you get a street view or something like that,and further ''down the lane'' there's a big text of
黑龍黑社會
And make it a bit foggy around the text,if possible.
A bunch of triads battling it out,even a scene from a video game could do.And on a free corner of the text,same chinese text in the aforementioned signature description.
Something dark and gloomy,with a triad holding a gun against someone.Same need for the text.
Some kind of cool chinese battle illustration,preferably from ancient times
Others:
I need the images of every gun,all melee weapons,and armor and parachute in GTA IV and the DLC's.Preferably as they're seen in-game,not the icons.
A map of LC.Have Chinatown,Fishmarket North & South,City Hall,Westdyke,Star Junction,The Exchange,The Triangle,Port Tudor,Westdyke,Bohan Industrial,Outlook,East Hook,BOABO and Colony Island on the map in grey.
I need the image of the following vehicles.
Oracle,PMP 600,NRG 900 RR,PCJ 600,Sentinel,Intruder,Dinghy,Maverick,Sultan RS,Super GT.
Thanks in advance !