So i just registered here in this forum some minutes ago.
There is Something about GTAV that could be possible, if you look at the following sources...
At first, when you look at the the Protagonist of the coming game, you will recognize that he is looking very similar to Ned Luke.
Rockstargames didn't released official information about that, but there are going a few rumors around which want to prove that: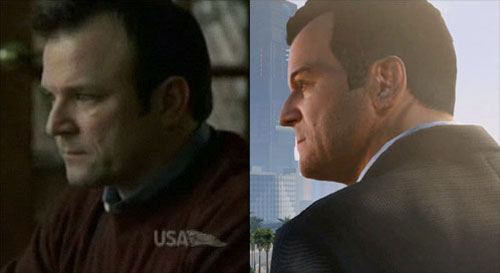 1. It seems like 'Albert' is based on Ned Luke
Ned Luke's Voice
2. The Voices of the Speech in the Trailer sounds very similar to Ned Luke's Voice. (There was a better video i found here in the forum a few weeks ago, but i can't find it again
so i will post it here again, till i find the better version of the 'Voice Proof')
So, what brought me here to make this topic?
L.A NOIRE Technology Series
It is this video.
If you look how amazing the 'Face Capture' works in L.A NOIRE, could it be, that it will return in GTAV?
At first you see in the video, that every Actor speak and also are models for the L.A NOIRE Characters.
To make this Technology work, every Character is based on one of the Actors. Not only for the Look, also for their Voice. To make it feel very realistic, you know?
So returning to the rumor that Ned Luke is speaking and is also a model for 'Albert' could this awesome technology for detailed cutscenes return in GTAV?
What are your thoughts?