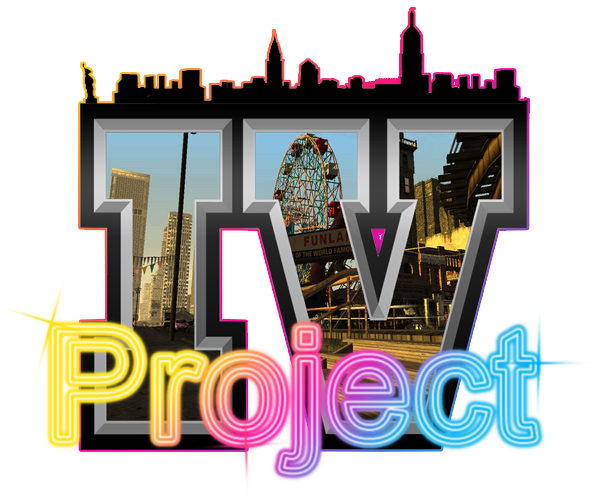 This is a total conversion that was started in December 2011, and is basically a IV/EFLC conversion for San Andreas. My project is not the first to try to complete this goal, but i'm going to try my best to finish the map. The map will use both IV models, and EFLC models.
(i know backwards conversions aren't allowed, but a good friend messaged an admin, and said he would allow it as long as i host the file on a external site)
I know, and understand many people will see this as dis-respectful, but that isn't my intentions. I respect Rockstar Games to the fullest. I think that the conversion brings out the beauty of the models, and the Renderware engine (i know its old, but still) and if anything, shows how amazing Rockstar is. If you like this mod, support Rockstar Games by buying both San Andreas & GTAIV so we can have many new games in the future.
'A Final Goodbye' Open Source Release
This is the end for Project IV. One last release. Me and xXaerooff2Xx and has discussed it, and there will be only 1 more release which will be what we have done so far. It will be an Open Sourced release, so if anyone wants to continue our work they may do so, but give credit where it is due. The open sourced release will have bugs and issues, but it is where we left off at.

Why is it ending? Simply enough, we have lost interest in doing it. I also can't find the time anymore. So instead of leaving everyone out there wondering if it will continue, this is the official update saying goodbye, and thanks for your support of this mod.
Team/ Credits:


Hellya2011- Mod Leader/ Model Convertor/ Scripting
xXaerooff2Xx- Mod Leader/ Model Converting
LIPTON- Model Convertor
DK22Pac- Scripts & Tools
Onyx- Pedestrian & Car Nodes
Oksa8- Scripting

TheNikoST- Beta Tester & Media Manager
YoshiHDify- Beta Tester
ItsAllAboutGTA- Beta Tester
KiNG3LP- Beta Tester
Special Thanks:


Rockstar Games- Original Models, Content, & Awesome Games
Function-X- Creator of Overdose Effects (gotten permission to use it)
Vans123- GTAIV Enb & Timecyc (gotten permission to use it) and Help from modding questions
Dk22pac- Advanced Light Mod (gotten permission to use it)
Shemerrr- Original Skydome Model (gotten permission to use it)
XMakarusX- DirectX For ProjectIV (gotten permission to use it)
System Requirements (estimate):


AMD Turion (or equivalent) Dual Core @ 2.0Ghz
3GB DDR2 Ram
Nvidia 6800gt (or equivalent)
(requirements based on my old laptop which could run it decent at 10-20fps)
*If you are closer to the requirements, i suggest running it without enb*
Progress:
Videos:
DOWNLOAD BETAV0.2
(deposit files, 802.33MB)
Beta v0.2 Mirror
(Yandex.Disk, 802.33MB)
Download Beta v0.1
(gamefront, 298MB)
PLEASE INSTALL ON A CLEAN INSTALLATION OF GTASA & RUN
MAP CLEANER
FIRST!