When browsing topics, I frequently see posts that contain animated GIFs and internet meme pictures such as these: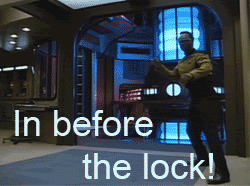 Ryan said in
this post
that "inb4thelock" GIFs and other GIFs were now against the rules, yet people continue to reply to threads with them. What gives?
Edited by MIKON8ERISBACK, 19 July 2012 - 05:05 PM.