what about making a thread of the mods that disappointed you . disappointed cause they were looking great but a bug made you uninstall them as fast as you installed them

i start :
warrior Kenworth T700 : i have to say i still have that mod installed cause it has no equivalent and it looks good in traffic but 2nd 3rd person rear view is really bad (still installed)
GMC Top kick ambulance : same as above (still installed)
Chevy Impala '61 (Mr Bolleck) : great car but 9 Mo erf (uninstalled)
Cadillac Eldorado 1959 : for me the '59 Eldorado is one of the most iconic american car but argghh same as above all the files around are all too huge (all uninstalled)
Chevy Fleetside (StratumX and Arti9609) : what another great car but 7.2 Mo (uninstalled)

Caddy Deville '94
: i love that car a lot but its file size made me uninstall it

Vlad Charger 1969
: what a good looking Charger , but there's a nasty shock absorbers bug (uninstalled)
VW Tiguan
: i would like to have that little Tiguan in my game but its file size made me finally uninstall it
Subaru WRX STi 2005-06 : for me that car is a must have in GTA , and from all the mods i downloaded none has a correct 2nd 3rd person rear view . What is for me a correct rear view . that we should clearly see the road in front , while not being too high neither
here some examples of 2nd 3rd person rear views :
good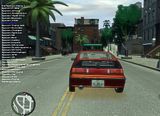 could fit but not "perfect"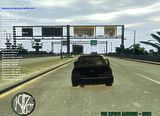 "bad"
concerning cars file sizes , for me they should not exceed 4 Mo
i'll edit if others mods come to my mind