This mod takes you back to '86 with a completely renewed Vice City on Rockstar Advanced Game Engine for GTAIV & EFLC. High Quality models and textures are the main aim for this mod.
This project uses Vice City Rage by Rage Team as a base to work upon.
We are looking for motivated modders:
- SCO Coders
- Modellers:
Vehicles, Peds, & Buildings.
- Texture Artist
VCHD development team:
- Modelling
Bzdun
Blaster_nl
Terreur69
Solom
Death Cab
ManDog\ChasedMDee
- Textures
Gazanfar
T777
DeMaxmeister
- Characters
King Shady
- Coding
Frank.S
Yurban
- Fonts and tools
Flitskikker
- Sound
cornflakes4u
Thanks to:
bammargera/RAWTalent: Project founder
Revolution Team - Vice City 2
microsnakey: Texture Artist
johnathon956: VC Anim /Audio Converter/ HD Cars
MinnieMan121249: Weapon Modeler
quechus13: Textures
_F_: HD Pedestrians
gtadedan: Character textures
OnePiece: HD Cars/HUD Icons
Vakooja - Tommy textures
Frank.S - Basic SCO Script
Rage Team - VCR (RussianCJ, Deaglos, Quantum, legiz, Grimones, Den89)
Progress:
- Map:
Docks - Done by 'Rev Team'
Airport(n) - Done by 'Rev Team'
Little Havana - WIP by 'Rev Team'
Oceandrv - WIP by 'VCHD'
Oceandn - WIP by 'VCHD'
- Vehicles:
BF Injection
Hunter
Deluxo
Cabby
Moonbeam
Sabre Turbo
List is incomplete!
- Weapons:
Soon.
- Characters & Peds:
Tommy Vercetti - WIP
Screenshots: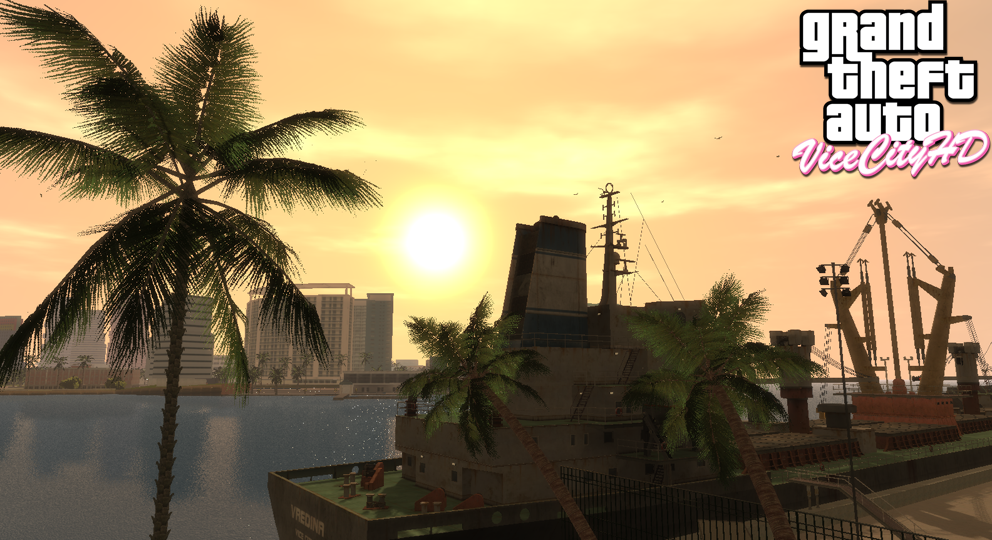 Progress map: