Hello, i own GTA IV and it lags a lot!.
The game seems to lag with Whatever settings i put it on to, so maybe you guys can help? With any suggestions. I believe my computer should be able to run it at a reasonable quality but it doesn't seem to.
Here is the specification of my computer:
8GB 1044mhz (RAM)
Intel Core 2 Quad q9550 (12MB Cache, 2.8GHZ) (Processer)
Dual nVidia GTX 260 in SLI (896MB each, 1.85GB Together, but windows says 4GB for some reason, 216 cores)
(not relevant:)
Corsair HX 620W (Modular) (PSU)
500GB HDD (SATA) (Hard Drive)
Blue Ray RW
EVGA 780i FTW Tri-SLi capable (includes SLi and Tri-SLi connectors) Motherboard
I Duel monitor, the main display is a 21.5 inch FULL HD (1920x1080) LED samsung monitor and the secound monitor is a 17inch viewsonic (1280x 1024)
Here if a picture of the setup, i dont think it is need but just in case, it is the computer down on the right.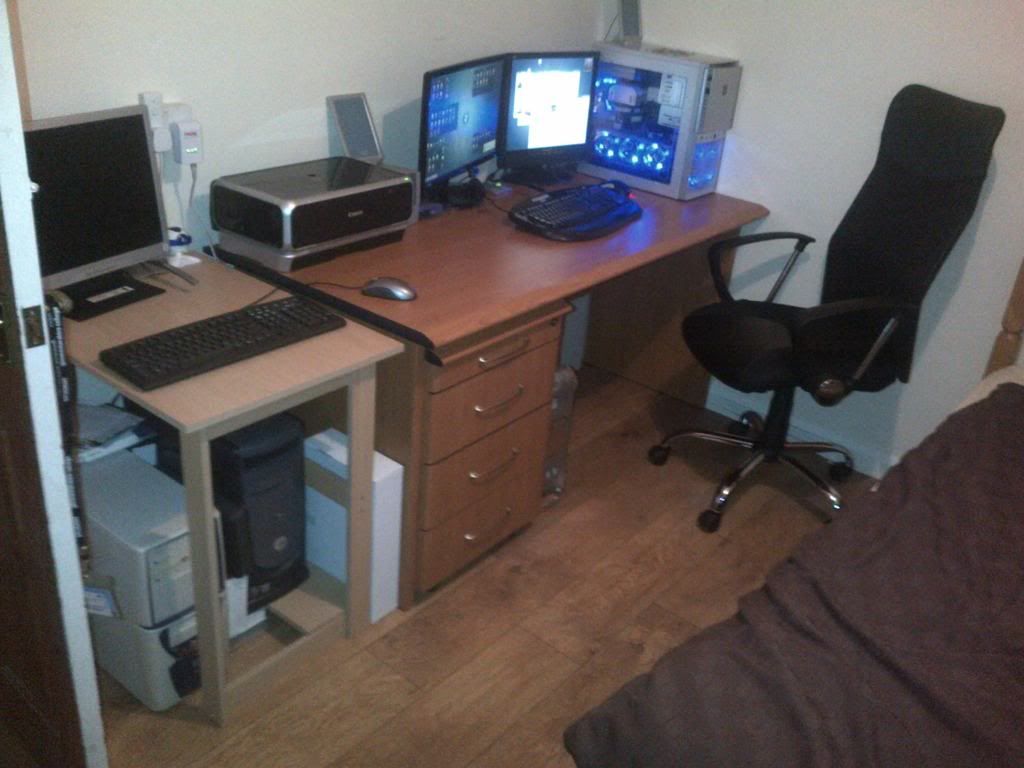 If you would like to know anything else please ask
Thanks for all your time
Ryan