So, how much do you guys download?
Here's my data usage table from March 25-present: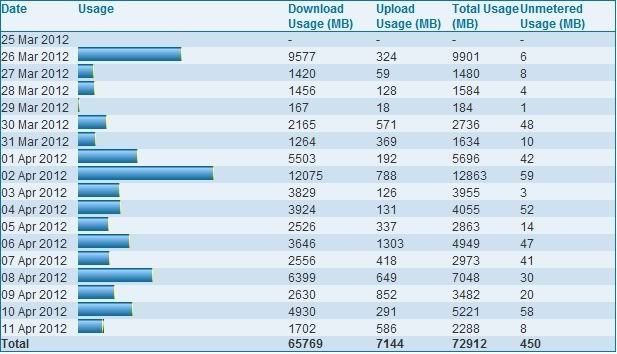 So far I've downloaded ~73GB out of 200GB. The most I've ever downloaded was 98GB within that month. Although I might surpass that since it's been ~2.4/4 weeks and I'm already up to 73!
This is why I don't understand Prepaid USB modems, where you get like, 2GB for a month. Ha ha.