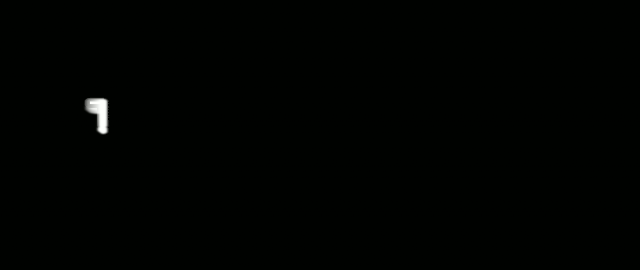 The Story
Tony Winston born 1970 in Downtown LS he is 23 years old, life was/is hard for him his father was alchocholic mother drug abuser only he and his brother was Straight Edge, when Tony's parents died Tony became the head of his family he with his brother lived poor and dirty, life was bad to Tony until his brother borrowed 5000$ he lied to Tony that he won this money on lottery, later on his brother was beaten that hard that he couldn't walk anymore Loan Shark Ric Gorino called Tony and informed him about his brother debt he said that he will do the same to Tony if he will not return money he increased debt to 10000$ Tony's thought's of revenge was mediocre he said to himself that he couldn't be "the one man army", Ric gived Tony 4 months to return money 2500$ per month Tony began to steal and became a small time criminal to earn some money however Tony was unable to return all the money he began to worry about himself and started to hide from Gorino.
He thought he was safe but it was even worse Gorino killed his brother, Tony was informed that his brother passed out he contacted his father's old friend Frank "The old man"
who appointed the meeting with Tony in Caffe Mendez, Tony was introduced to Don Emanual Mendez by Frank, Mendez told him that he doesn't forget his friends and asked Tony to do him a favor, Tony had no other option but to accept the favor was to collect Mendez's protection money from business owner Freddy "The Fatman" Tony made Freddy to pay again to Mendez by beating Freddy's ptotection, Tony was informed by Frank that his brother killer's name is Ric Gorino that he was a Loan Shark and lives in appartment near Glen Park, Frank asked if he needs some backup but Tony refused and told him that it is nothing but a personal thing beetween Gorino and Tony, Tony came to Gorino's place and said that he wants to return the debt Ric saw that Tony got a piece with him Gorino and his thugs started to attack Tony but he was able to defend himself and managed to injure Gorino,
Ric Gorino's last words (Ric) ahh.. you bitch my friends will bury you alive. he also said he has connections and tried to convince Tony to not shoot him Tony shot Gorino twice...
He was died, as Gorino promised that his friends will bury him it almost happened Tony ran to Caffe Mendez it was nearby Tony's attacker's was in wrong turf Mendez people took care of them, Mendez asked Tony if he wants the revenge on his attacker's Tony thought that he will be safer working for Mendez because Attacker's were after him.
That's it Tony Winstons Diary during the gameplay is red by Detective Hornman.
More of the story in gameplay.
Main Characters
Missions
Prologue
Prologue 2
1.
Need Protection?
2.
Here's The Debt!
3.
Running Man
4.
Entering The Family
5.
Hurry To Burry
6.
Better Get Used To It
7.
Hunting Season
8.
Molotov Party
9.
Have No Fear, I'm here!
10.
An Offer You Can't Refuse
That's it for now
RED
undone,
GREEN
done.
Trailer
To Do List
Story
Characters
Trailer for Tony Winston Diary
50+ missions
Release First Story Pack 20 missions
Release Second Story Pack 20 missions
Release Third and Final Pack 15-20 missions
RED undone, GREEN done.
Story Packs
1.
Mini-Pack 10 missions
2.
Story-Pack 20 missions
3.
Story-Pack 20 missions
4.
Story-Pack 15-20 missions
Notes
-Sorry for my unperfect English
-My story inspiration was games like Mafia, Max Payne and GTA itself
-Storyline will not feature characters from original GTA's or any other game/movie
-I can't tell you the exact release date because quality requires more time
-Thank you for reading and throw your opinions I would love to hear them