Here is a way to find out UC(unique color) vehicles from normal color thanks to TheGlitcher123100 with the cheat maker.
Go to cheat maker->hex edit playercar(098F56A0)->00000220 on these numbers:
First 4,5,6 are the main color and 8,9,A is the second color or stripe color.
Now for the suspected UC i have some good news and bad news:
The good news is that i found some hidden UC that can be obtain on normal.
The bad news is that some vehicles are actually normal ones.
Here are the UC ones:
The FP/PP Perennial from''Truck Stop'' is actually a UC a light color Pink and white stripe: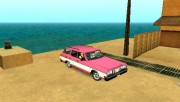 I can say what number of color is because if has number and letters and the only colors that can say is black and white.
The Pure White Comet from ''Leap and Bound'' is a UC: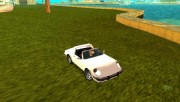 .It has the same color on the main and second.
The 2 UC Bobcat(one from Marty's house)and one from ''The Zero to Hero'' is a Pure White color,the same as the Pure White Comet from above.
The 2 Pony from the mission ''Money for Nothing'' are UC as well,the normal vehicles doesn't have the color in the main and second one.
Phil's Walton is a UC as well.
Now for the suspected UC that are just normal colors:
The HP/PP Stinger from ''Jive Drive'' is a normal color and the Stinger from ''Conduct Unbecoming'' is a normal color as well.
The VCPD Cheetah from ''Mugshot Longshot'' is a normal color as well.
The Maverick from ''Taking the Fall'' is a normal color.
The Sentinel XS from ''Where it hurts the most'' also a normal color.
The Sentinel from ''Kill Phill'' is a normal color.
If you say why are the suspected UC are not normal color because i left the black traffic cheat on and the color didn't change because the vehicle is a mission base spawn.
I will continue to check for special vehicles and even try to get Reni's maverick as well.