Hey guys this a new topic on special vehicles in GTA VCS with new vehicles found that was previosly unobtainable/newly discovered color or properties with or without the cheatdevice.
I have a similar topic in GTA LCS under the name ''new unique vehicles discovered'' both on the PSP and PS2.
http://www.gtaforums...howtopic=499580
I will continue in VCS the same as always and post new info if i discover.
You can obtain some of these vehicles without cheat or cheatdevice.
Here are the cheats that you will have to use and where to find them:
Drive on water- all cars cheats
Car diamond-all cars cheats
Blendo-all cars cheats
Bump transference-vehicle cheats 1
Freeze everything-better versions of some old Cheats
Water level-LCS Cheatdevice Recreations
Mission Select-Final Version of Mission Select(Reni's last mission is''In the air Tonight concert at the beginning of the mission select).
Download from this address:
http://rapidshare.co...y_Upaluppa_.zip
Sorry guys i messed up the address this the one from above.
Explanation and effects of custom cheats:
1.Water level: raises the water level so it can be use to park boat easy in the garage or destroy the vehicle without blowing up.
2.Blendo: Use the vehicle that touches as a defensife weapon.
3.Freeze everything: Freezes every vehicle,even peds as well.For vehicles is like there are stuck in the groung like the CP Black Pony from Ray's mission in GTA LCS.
4.Bump transference: Teleports you in the car that you hit.
5.Car Diamond: Every time you touch a car it will appear in front of you,touch more cars to a limit of 4 the cars will be in front,back in side of the cars.
Usefulness of custom cheats:
1.Using Freeze everything+blendo=picking up a vehicles without spinning the vehicles and prevent's losing properties(use twice freeze everything if its strat to spin).
2.Bump transference to get in locked cars and open's the door from inside and using teleport to teleport to safehouse.
3.Water level+hover cars/cars driving on water=push dumped vehicles in to shore.
4.Using black traffic color cheat will reveal the unique color vehicles or possible unique color other than ''in the air tonight'' mission.
5.Car Diamond can be used to transport 4 vehicles without leaving any vehicle behind.
Caution:
Using a molotov on a FP vehicle will always blow it up,only FP/EP vehicles are resistent to molotovs.
Using bump transference to blow up vehicles,hover cars to pay'n'spray to push it in to the garage to restore won't work.
Using hover cars on with damage resistence will automaticlly lowers resistence(ex.EP Seasparrow).
The garage has the ability to delete special properties and turns them to normal ones(EP/FP Jetmax,EP Seasparrow).
Using blow up cheat to destroy helicopter will destroy them later(Reni's Maverick,Hunter).
You can even use the mission select or take them on normal gameplay if you want.
In the mission From Zero to Hero there are 3 unique color vehicles(2 sentinel xs and 1 bobcat) and 1 FP Barracks OL.
The first obtainable car is a pure white/FP Sentinel XS ,the second is the FP Barracks OL that can be obtain with the cheatdevice and custom cheats.
The last 2 are obtainable like the FP Barracks with custom cheats,a light blue sentinel xs and a pure white bobcat that that is brigher color that a normal bobcat.
This is how you get them:
1.FP Barracks OL
Special:FP
Mission:From Zero to Hero
This is the FP Barracks OL that was unobtainable in normal gameplay without the custom cheats.
You will have to use custom cheats like ''water level'',''freeze everything'',''bump transference'',''blendo'' and teleport to safehouse.
Maybe can be obtain by pushing it to the water if you want to try.
After killing the goons and Lance say's to take the other truck,go to him and try the flamethrower, not a molotov like i say above.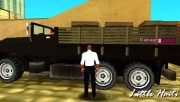 It is FP and you have to jump in the back like this with a bobcat:
Activate the water level and raise it up to the cab and make sure your touching the barracks and raise the water a little above but still touching and fail the mission.
Make sure that you are on the back of the barracks and keep touching to be still there.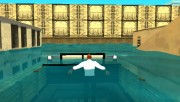 Get back in the bobcat and activate freeze everything and bump transference and turn off the freeze everything and bump teleport and teleport to your safehouse.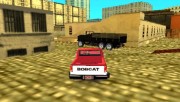 ,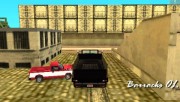 ,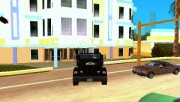 Get out and activate the blendo and at touch the truck and get it to your garage.Make sure that you don't hit another car because it will replace the barracks.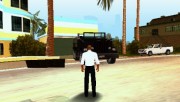 Let the garage close and get back in and you have your self a FP Barrack Ol.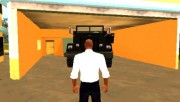 The on next to the barrack is the BP one.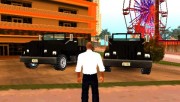 2.Sentinel XS
Special:Unique Color/Heavy/TP
Mission:From Zero to Hero
This car has a lighter blue color that a normal one but can't be obtainable because the game delets the car that your driving if it's destroyied by dumping it in to the water.
Use the water level for this one.
Activate the water level and raise the water like this: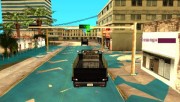 After you will see the 2 enemy cars after you raise it like this and fail the mission.
The game won't delete the cars that are destoyied by water and get in it and save it.