Welcome to the summit. After a long while of hearing about the complicated interconnections between families constantly morphing it became clear that a open forum up to date with the current standings of each family individually was a necessity. Turf wars, alliances, and backstabbings will all be covered here. Consider this a type of united nations of Families and other similar organizations.
Turf Standings as listed by each family.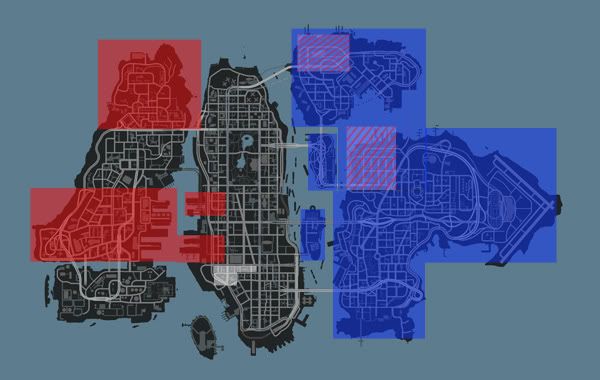 Mancinis - Blue
EIC - White
Biancos - Red
Disputed Territory - Crossed in red
The Mancinis , EIC, Biancos are included currently
Edited by Mr Pown, 17 February 2012 - 03:02 AM.