I've done loads of things to the 'tro lately so I thought I'd make a thread.



Well I bought the car in september for £375, with 6 months tax and 12 months MOT, and I've been driving it ever since. I've given it a oil change, a new oil filter, a new air filter, a new fuel filter, new spark plugs, new leads, I swapped in the distributor from the old Metro because I found a fault with the vaccumn advance that was making the car run generally sh*te, I then put in new points and a new condensor for good measure, and a new vaccumn advance pipe because that'd split too.



More recently I set the mixture and adjusted the carb as it was running way too rich, I put new exhaust clamps on to help stop the exhaust blowing, it's got a new fanbelt and a new battery as well. I fitted remote central locking the other week as well as a new drivers door lock because that was broken, I put in a pioneer radio and new speakers, and on friday I've given it some Rover Coupe half leather seats.



Next week I'm putting new brake shoes and wheel cylinders on, and fitting a black MG Metro rear spoiler, I've also got a new fuel sender unit that I need to fit soon as the fuel gauge doesn't work.

piccys: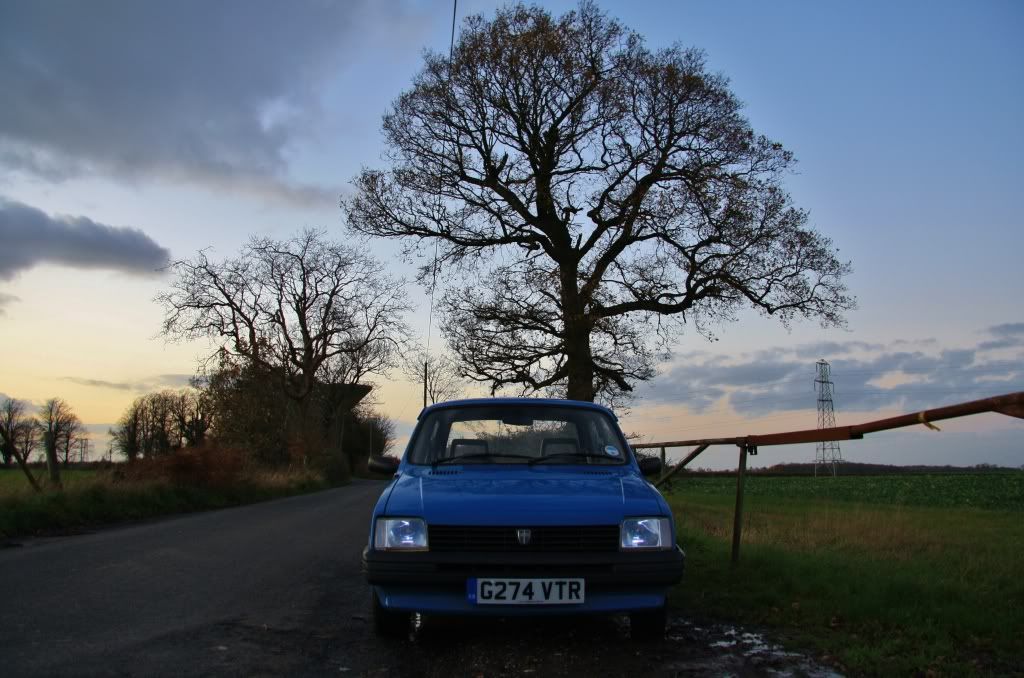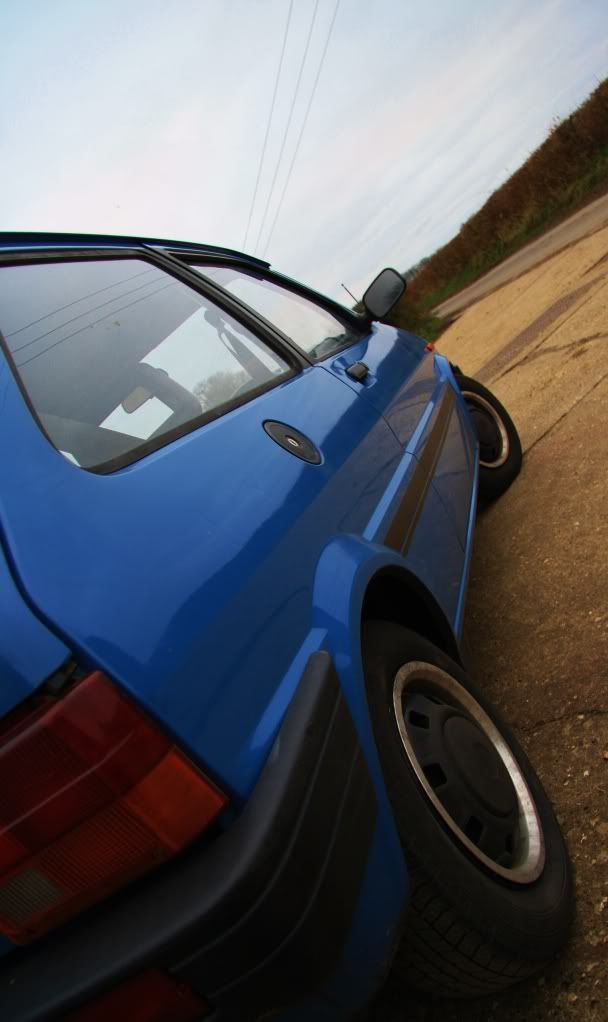 Oh and the half leather seats I fitted: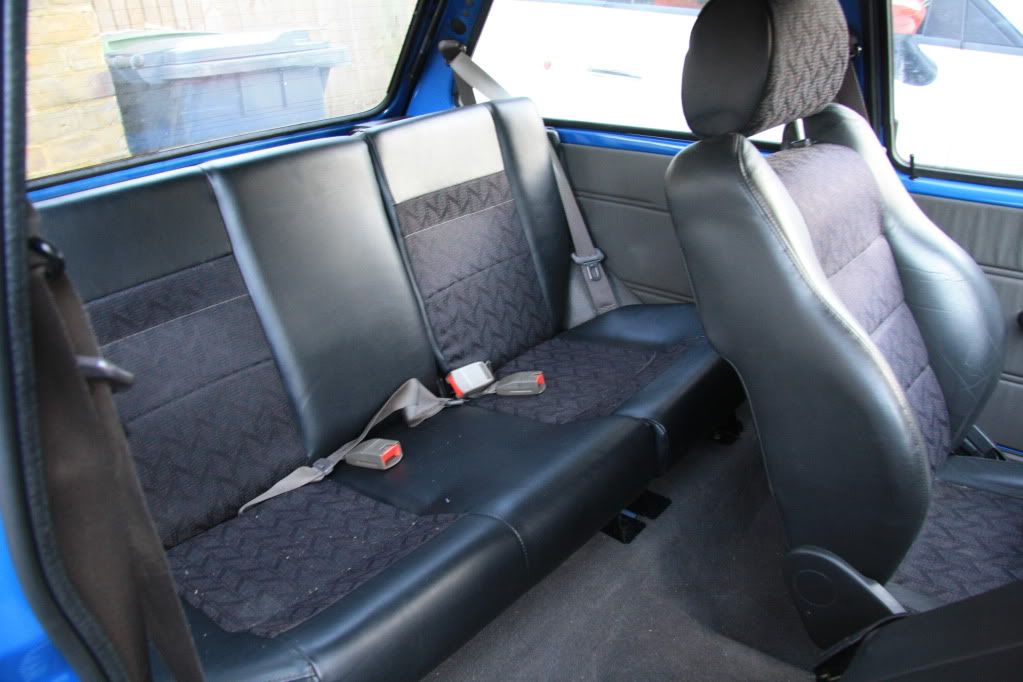 Future plans are to spray the door cards black and get some alloy window winders and door grabbers, and possibly get a black carpet if I find one, and I want to get a horn push for my steering wheel to make it look less ghetto. Some MG Metro or Metro GTA crossspoke wheels would be nice but I don't have the money yet.