headers were made by Graven




Breaking Bad was created by Vince Gilligan, who spent several years writing the Fox series The X-Files. Gilligan wanted to create a series in which the protagonist became the antagonist. "Television is historically good at keeping its characters in a self-imposed stasis so that shows can go on for years or even decades," he said. "When I realized this, the logical next step was to think, how can I do a show in which the fundamental drive is toward change?" He added that his goal with Walter White is to turn him from Mr. Chips into Scarface. The concept emerged as Gilligan talked with his fellow writer Thomas Schnauz, and they joked regarding their unemployment that the solution was "putting a meth lab in the back of an RV and driving around the country cooking meth and making money."

Gilligan has said it is difficult to write for Walter White because the character is so dark and morally questionable: "I'm going to miss the show when it's over, but on some level, it'll be a relief to not have Walt in my head anymore." Gilligan later said the idea for Walter's character intrigued him so much that he "didn't really give much thought on how well it would sell", stating that he would have given up on the premise given it was "such an odd, dark story" that could have difficulties being pitched to studios. As the series has progressed, Gilligan and the writing staff of Breaking Bad have made Walter increasingly unsympathetic. Gilligan said: "He's going from being a protagonist to an antagonist. We want to make people question who they're pulling for, and why Cranston said by the fourth season: "I think Walt's figured out it's better to be a pursuer than the pursued. He's well on his way to badass." Gilligan defines the term "breaking bad" as "to raise hell."






Just the tip of a very big iceberg.




For our first competition, caption this image. The winner will receive a rather special PM by me. :]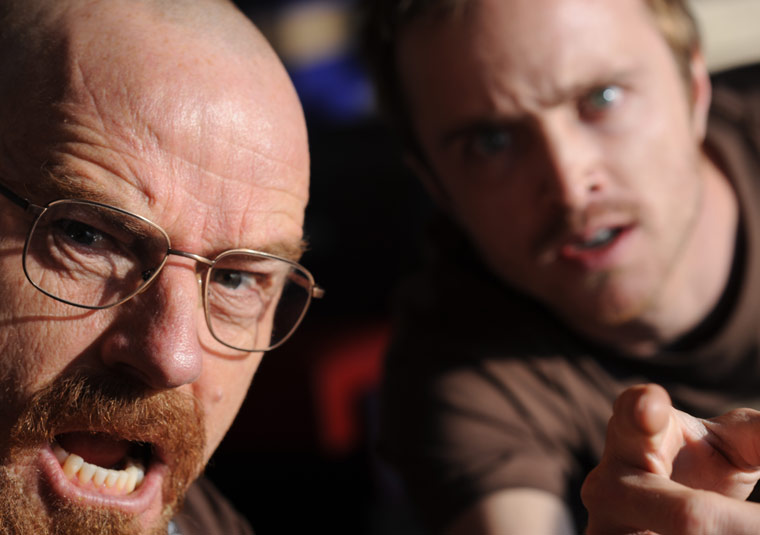 http://breakingbadcomicmaker.com/

Feel free to create your own, and share!




Google images is a gold mine for some potential, awesome, signatures. So feel free to create some and share!
*current sigs provided by Tacymist*
http://i.imgur.com/4XCiKFP.gif
http://i.imgur.com/1nwYQex.gif
http://i.imgur.com/oIQWDLf.gif
http://kzemo.com/rotate/tacmike-2518.png
http://kzemo.com/rotate/tacmike-2519.png
http://kzemo.com/rotate/tacmike-2520.png