______________________________________________________________________________________




Once the all of the gang was arrested, the streets of
there previous turf had been vacant of crime organisations, or taken over by new ones.
The Early Nineties were beginning to show what the crack filled eighties had created in
Bohan and North Algonquin. Soon sh*t was going to hit the fan in the Old Irish and Italian
neighbourhoods. With all these new Hispanic and African-American sets being created, it
was hard for any of the convicts to run the outside any-more. Places were being renamed
and Jimmy's power had completely diminished. No money, No Irish on the streets or in the
bars... what the f*ck was happening? Sons were now depressed business men, or just
plain and simple Crack addicts. But something was rumbling in the streets of Steinway
that would reach as far as Temple and back. `No more mister nice guy!`



*Background music 1


Five A.M, two shots rang out all across the neighbour hood of Purgatory. The
loud Hispanic rap coming from the lane way was quickly cut off, and several shouts
were heard. The back alleys of these streets were becoming a haven for


Latin Kings

. Crack was there main sales. But this was all about
to change.

Jimmy Junior or `JJ`, the paranoid, Third Generation Irish youth and also customer of this
group was standing at Lucky Winkles with a Glock 45., slumped up against the wall
was a shirtless Latino with a Yellow Bandanna around his forehead. He had two
large bullet holes in his chest. Two other

Kings

who were hanging in
the car park across the way were now gasping. The medical reports would later show
that the

King

who had been shot, lost over a third of his blood
before reaching hospital, this was more due to the hearth injury.

The two youth pulled out there pieces, one had a Glock 15. and the other one was caring
a Micro-Uzi. The began firing upon

JJ

, but they were untrained,
and also more hardcore crack fiends then

JJ

would ever be.
Bullets ripped through the boarded up windows of Lucky Winkles, and one bullet from the
Uzi lodged its self into

JJ's

foot. Later he would take off his shoe
to find two of his toes hanging loosely in his sock.



JJ

quickly took off, limping as fast as he could. He stuff his Glock
into his Coat, and press on. The two were quick to follow of course. Soon he found him-
self at a dead end, he clawed the wall of the building blocking his much need escape.


`f*ck!`

he shouted. The two

Kings

could end his
whole world. They begin to talk in Spanish, and throw signs up. Much of this was a blur to


JJ

, but all he could hear was a car, an SUV even, four wheel drive
must of been on, otherwise there wouldn't of been so much gore. As one

King


smiled and raised his weapon, and walked slightly closer,

Oshay`s


Land-rover smashed into both of them, breaking every bone in there back. Weather they
were alive or not, who cares? They flopped over anyhow and the blood gaduly collected on
the ground and trickled of the pavement into a drain, the good old Liberty city sanitary
systems. The half cast,

Oshay

hung his head out the window,
almost cheering he invited

JJ

in, and the black car disappeared
into the night, not to be seen again till dusk....







______________________________________________________________________________________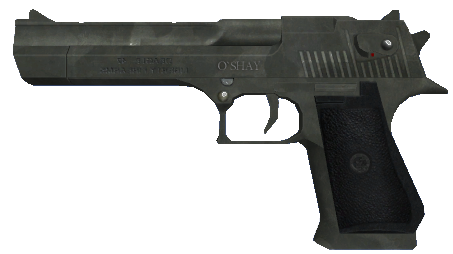 Desert Eagle (.357 Magnumversion)
In 1979, Magnum Research Inc. set out to create the first gas-operated,
magnum-caliber pistol. While the end product is generally considered too
heavy and too expensive to serve as a practical combat pistol, it hasn't
stopped the Desert Eagle from becoming the weapon of choice for bad
guys. It has better stopping power and range than the Pistol, but it has
a smaller magazine capacity, forcing more frequent reloads.
The Westies have always invested in paying a bit extra for this high end
handgun since the days of Michael. It has become O`Shay's favourite
gun. He makes sure to carry his engraved weapon with him every where
he goes.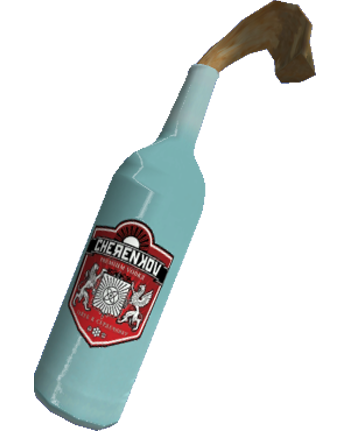 Molotov Cocktail or Fire Bottle
The Molotov Cocktail, named after 1920s Soviet politician Vyacheslav
Molotov, is a crude but effective weapon that creates a large burst of
flames on the target. When thrown forward, it is thrown overhanded,
which helps to ensure that the player throws it far enough that he
doesn't burn himself. The user can also toss Molotovs behind
themselves to fend off pursuers. Many snitches have been tossed
into a empathy barrel at the junk yard, and then scorched by these
deadly weapons.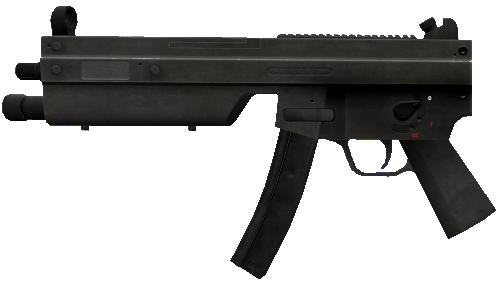 The MP-10 is a heavily modified MP5-Style submachine gun, a cross
between a standard model and its shortened variant, doing away with
a buttstock and fitting a polymer grip with a flashlight and a Picatinny
rail on top. In comparison to the Micro-SMG, it is far more accurate,
but has a slower rate of fire and smaller magazine. It is apparently
made in very small numbers by an equally small company. The "SW"
stands for "Special Weapons" (not to be confused with Smith & Wesson),
but the weapon is confirmed to be a varient of the Heckler & Koch MP5
series. NOOSE Tactical Response Unit Officers and FIB Agents use the
SMG. The Westies like this weapon but usually have to settle for lesser
weapons. This is a valued gun to them.

______________________________________________________________________________________


Steinway: This is the birth place of the first era of the Westies in the 1950`s.
The gang had a bar there that was run by Michael Maguire Sr. When he was gunned down the gang
was formed in retaliation.

Purgatory: Purgatory was the second area of influence under Steinway in
the first era, however things changed when everyone of the main boys got locked up.
Italian influence and Irish influence was wiped out. Leaving a Brown Pride gang to take
out activities on the streets and shoot up heroin in the back alleys. The second era
begins here when young Irish and half Irish men take back what once was theirs.

Acter Industrial (West): Surprisingly since the big lock up, this place
was becoming legitimate for one of the first times in history. Its crazy to think that the
Alderney PD up security and turfed out the badly organised groups. Leaving Triads in city,
Italians up North... and no Irish at all. Biker gangs still came in and out of the area. And the
only problem the boys in the second era had down here was the Cops. There is
always Cop on Westie wars going on.

Colony Island: Colony just went into decline after everyone went behind bars. Really it just became a declined district and urban decay set up big time. A number of Polish youth circled the area frequently, robbing here and there. They were much like what the second era of the Westies were, apart
from them not being mixed race. The fight is still continuing, the Polish, or Korney Gang as there were called
still continues. The Korney Gang take the deprived North, while the Westies take the main docks in the south.

______________________________________________________________________________________