Nothing terribly complicated, just post your hot Video Game gal pinups here. If you have a subtle appreciation for the massive amount of fine artwork that's gone into depicting these beautiful women from popular and obscure video game titles over the years, this is the place to share. If you don't, you're in abject denial or probably an unimaginative bore and most likely terrible in the sack. You are free to move on. We won't judge you... much.


Just a few ground rules:

1.

Post 3 to 5 Pics MAX.



2. "Classy" pinup style art only, no outright nudity or dodgey Japanese tentacle rape hentaidoujinfurrystein.

awwww..


3.

No page stretchy, thumb nail when needed.



4.

Post the character's name and what game they are from if possible.



5.

Don't let you're mum or your boss walk in on you, I don't want to be held responsible.



6.

Enjoy.

A few to get started.



Tala -Darkwatch
Christie Monteiro - Tekken
Nariko - Heavenly Sword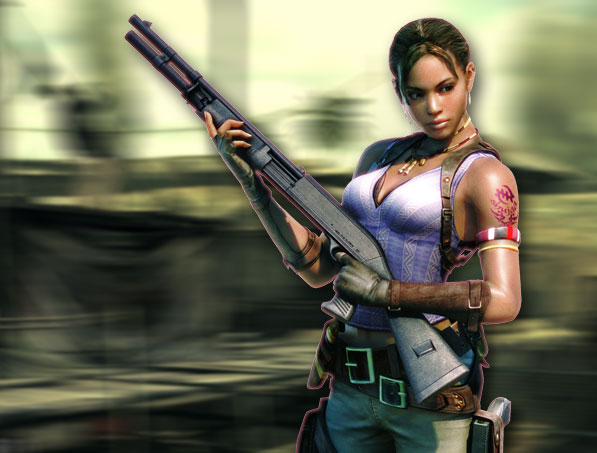 Sheva Alomar - Resident Evil 5
Alyx Vance - Half Life 2