QUOTE (GourangaMaster @ Friday, May 10 2013, 00:54)
QUOTE (gtamann123 @ Friday, May 10 2013, 00:40)
QUOTE (Troll Proof @ Friday, May 10 2013, 00:19)
"San Fernando Valley" area??? Streets look too manicured to be in a rural/country setting (IMHO).

*Sorry for reposting the photo, seeing how it was on the previous page...*




Yeah to me it looks like a San Fernando valley type area. But where would it be located? Do we have any screenshots from directly behind the Vinewood sign? That's where it's located in RL.


I think you coulde be onto something. Ive googled around and most of the images of the houses around the san fernando valley area look pretty much like the 2 in the screen shot.

Very much like this.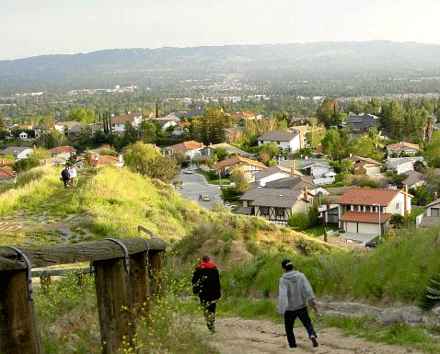 We have yet to glimpse directly behind vinewood. There some screens showing far behind it and towards the east but not right behind the western side.
It is quite interesting. Adding a SFV type area would be a great way to add more space to the city and give us a low density area to play in. Most of LS looks like it's going to be fairly dense so having a more suburban area would be interesting as a play area (burglaries anyone?). The SFV is also home to the porn industry and some movie studios i think. ive only been there ince but i remember it was a pretty big suburban area so thats what im going from. Another interesting thing too is that there has been a lot of speculation about a Heist being similar to the NoHo shoot out. In real life NoHo is located in the SFV so it would be cool for one of the earlier heists to be a simple bank robbery in the SFV type area. Sprawling suburbs are what makes LA famous as an example of Urban sprawl in American cities. R* has to give us something....