QUOTE (lxr @ Friday, May 3 2013, 20:46)
Regarding the mountains:

- The big mountain behind the city, as zombie elvis has demonstrated yesterday, is Mt. Alamo (the mountain behind Trevor's head, in the dead guy in the water scene), not Mt. Zancudo (the triangular mountain between the two rivers).

- Mt. Chiliad (the mountain with the hikers) may be Mt. Alamo, Mt. Zancudo, or an entirely different mountain. I tried to look at it as closely as possible in this post. And again, I prefer the shot in that post, as it shows a second, adjacent mountain, Mt. Chili (marked with a "Y").
In this screenshot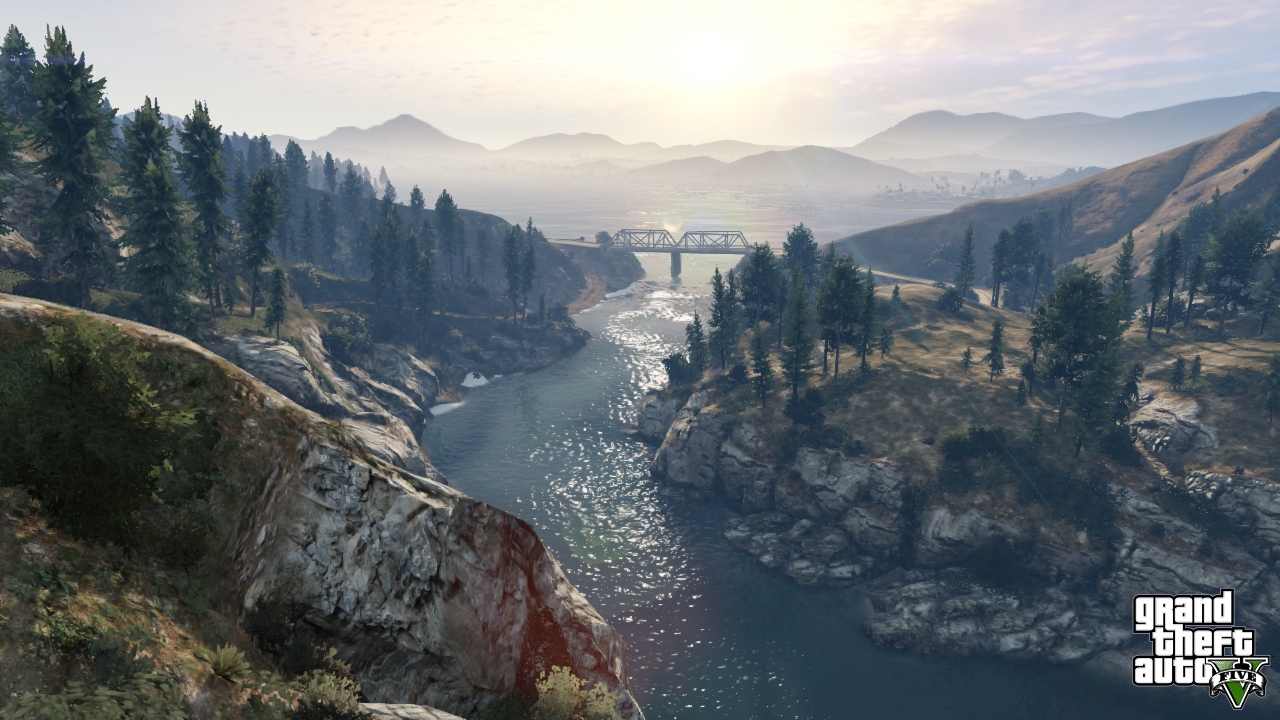 Are you saying the mountain offscreen to the right is Zancudo, the one the plane circles?
And the mountain on left in foreground in the one behind Trevor's head, Alamo?