EDIT: New Vehicle Database by Azazel up NOW!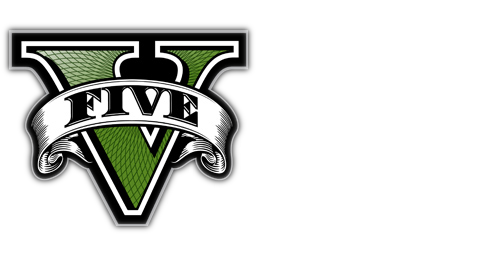 The vehicles we know about so far, from the official information as of August 24th, 2012.
[W.I.P.]
I know there is already a vehicle discussion, but this topic is aimed at being a database of the vehicles in the trailer, complete with pictures and shtuff

It will be updated every time there is new info, up to the release.
Cars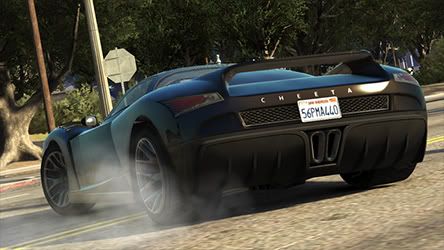 This 2-door supercar takes some styling cues from the Koenigsegg Agera R; it's not "Cheeta", the H is covered up by the glare.
This 2-door roadster is an almost exact Audi R8 clone.

This bloated 2-door looks like a possibly hatchback version of the Bentley GT
A 2 door muscle car, resembling a Trans Am. This car could possibly be a new Phoenix.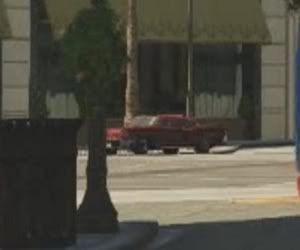 This was found far in the background so it is pixelated, but it does resemble a 50's Chevy Impala.
It is possible that this car could be the return of the Tornado from GTA:SA.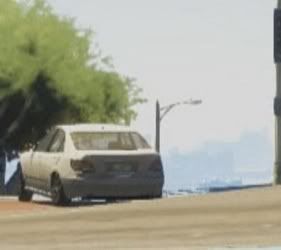 This sedan is similar to the Schafter from TBoGT, but it could be a newer version of virtually any sedan from GTA IV.

Based off the Ford Crown Victoria, here is the LSPD/SAPD Vapid Police cruiser, very similar to the one from GTA IV.
More Pictures: 1

Again, based off the Ford Crown Victoria, this is GTA V's taxi, although it is hard to see in the screenshot.
Vehicle:
Mystery Econobox
This car, looking like a Dumb Car or Toyota IQ, was found far in the
pixelated background, so it's hard to tell what exactly it is.
More Pictures: 1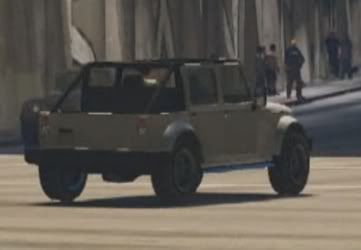 Although looking very similar to the possible Mesa above, this vehicle has a more military look and people can now sit in the bed.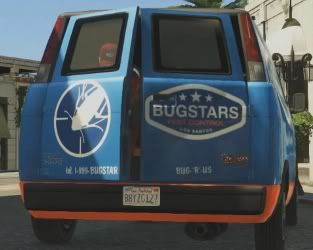 This van is most likely the Burrito's successor, as it has the same badges and shape, just different taillights.