Hi GTA forums

!
This is my first Mod and my first post

, and, please, don't be bad with me, i'm newbie

.
This CLEO mod makes you drunk when you drink beer using the "Drink, smoke, puke, piss Mod". When you're drunk, you've got very bad handling (in any vehicle) and the camera moves a lot. I also change the game speed a little bit for give realism.
Here are some screenshots

: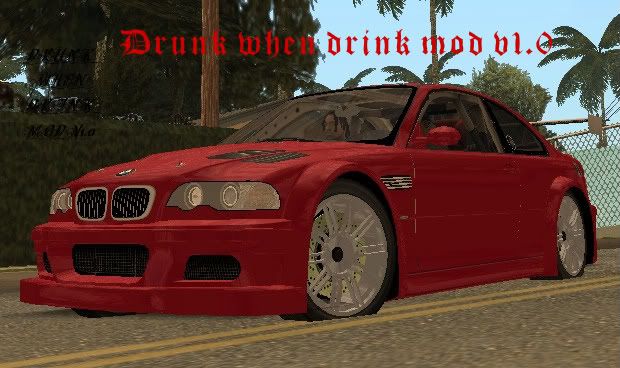 IMPORTANT
: The screenshots cannot show the camera moving or the driving difficulties. Install the mod for see that

.
I hope you enjoy my mod

!
Downloads & stuff
:
Please note
that the older versions hasn't any technical support by me or any link support
if the link is broken

You can edit this mod, but tell me this in a comment and keep the credits

If this mod doesn't work, or you have problems, please upgrade to CLEO 4, because this mod is tested with CLEO 4, and works fine

.
Any sugesttion is welcome