Former R* North employee Leigh Donoghue mentions his work on Grand Theft Auto V (2011) in his resumé.
Also mentions GTA IV so this excludes that GTA V is just a typo. (like in the case of Mimi Rodriguez and Declan Mulvey.)
http://boxthree.net/resume/
Two (eight) Agent screens/renders are also posted on his website:


UPDATE: After posting it, some dude informed me that this is originally found by Hurrikane, so credits go to him. Pardon me that I'm not following the big-ass Genesis thread in which he posted this first.UPDATE #2: Leigh removed GTA V, Agent with the screens and that new game called Zed. Probably Rockstar's influence. Here's the original list: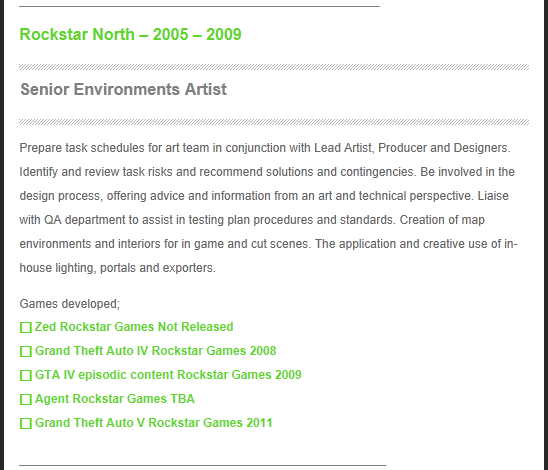 UPDATE #3: The Agent pics were removed from the site so I've updated the links.