My bedroom is where I mostly hang out. Mainly because when I get back from school I'm tired and need to relax in my own space, plus it has everything I need, and I can do basically anything I want.
Therefore I like it clean and vibrant:
My room:
I love NYC:
And ofcourse my bed sheets are also NYC: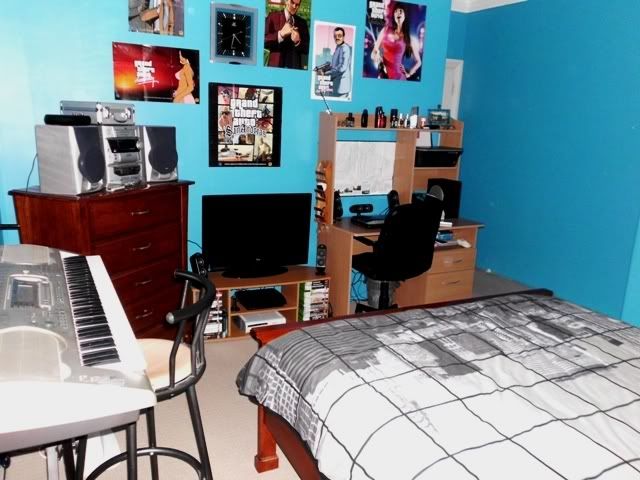 So whats your bedroom like? How much time do you spend in there? Post pictures if you want to.