Disclaimer

This is a fan-made concept for a video game. The creators of this work are not endorsing or condoning any activities depicted in this game concept. Every aspect of this concept is fictional, and any similarities to real life events or people are coincidental.
National Anthem
(Country abbreviation is a link which directs you to maps)
The Setting is a country called
ASU
, American States' Union, and its surrounding countries
Countries and cities
ASU:
Settle, Jefferson
San Fierro, San Andreas
Elmland, San Andreas
Smoketon, San Andreas
Los Santos, San Andreas
Ronin, Robada
Las Venturas, Robada
Smith City, North Yankton
Ludendorff, North Yankton
Bourgemont, South Yankton
El Vato, Texico
Whitney, Texico
Cocachi, Dolidine
St. Clovis, Dolidine
Motor City, Merigan
Cliffhand, Merigan
Beverly, Williams
Cheville, Williams
New Orlón, Pantanos
Cottonmouth, Pantanos
Vice City, Pantanos
Capitol City, Maryjane
Hancock, Maryjane
Steelbridge, Piousia
Franklin, Piousia
Alderney, New Guernsey
Carcer City, New Guernsey
Panlantic City, New Guernsey
New Liberty City, New Liberty
Bullworth, New Ireland
Quinnipia, New Ireland
Cadana
Toreno, Pontiac
Barter, Pontiac
Queenston, Iroquois
Maryville, Iroquois
Mexas
Jimenez, Mayas
Monteleon, Gringos
Moctezuma, Aztecas
Castro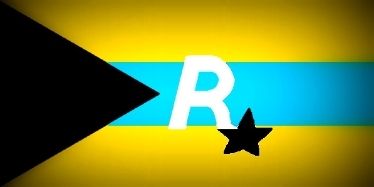 Lucayans
Jamston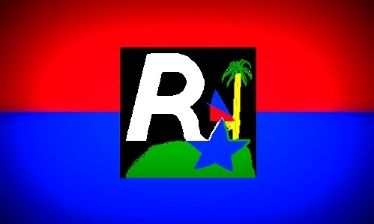 Taínos
Duarte Republic
Porto Bautista
Barmaida
Gangs

As a gang leader you can make rivalries and alliencies with the other gangs when not on a mission. Cities of operation are the cities, that the gangs start, and will try to expand from. Primary business is a business, that the gang is most reluctant to give up, and will use extreme tactics to preserve. Typical vehicles and outfits are preferred, but other ones are used as well.

The outfits' colors will change according to gang color. Gang map will show the areas under the control of a gang colored according to gang colors.




Northeast



Street gangs:



Hoods

(African American gang)




Duarte Gangsters






Spanish Lords

(Latino gang)




Jamston Gangacrew






McReary gang

(Irish American gang)


International mobs:



Korean mob






Russian mob






Triads




Italian American mob:

New Liberty City Commission
-Lupisella Crime Family
-Pavano Crime Family
-Gambetti Crime Family
-Ancelotti Crime Family
-Messina Crime Family




Franklin Crime Family






DeStriero Crime Family




Biker gangs:



Lost MC

(Multiracial gang)




Asgaard's OMG

(Caucasian gang)





Midwest



Street gangs:



Apostles

(African American gang)




Black T Bones

(African American gang)




Los Matones

(Latino gang)




The Irish Crew 

(  Irish American gang)


Mobs:



Cocachi Syndicate

(Italian American mob)




Russian mob




Biker gangs:



Maligns OMG

(Caucasian gang)




Mounted Raiders OMG

(Caucasian gang)





Southeast



Street gangs:



Duarte Gangsters






Jamston Gangacrew






Los Cabrones




 

Los Aztecas (Latino gang)




Mobs:

Tommasi Crime Family (Italian American mob)




Tejo Cartel

(Colombian cartel)


 

Moctezuma Cartel

Biker gangs:

Demons OMG (Caucasian gang)






Asgaard's OMG

(Caucasian gang)





West Coast



Street gangs:



Families

( African American gang)




Ballas

(African American gang)




Tehrangeles gang

(Iranian American gang)




Los Aztecas

(Latino gang)




Los Matones

(Latino gang)


Mobs:



Armenian mob






Korean mob






Russian mob






Triads




Biker gangs:



Lost MC

(Multiracial gang)




Huns OMG

(Latino gang)





The South



Street gangs:



Los Aztecas

(Latino gang)




Los Matones

(Latino gang)




Nordic Square

(White supremacist gang)




Families

(African American gang)




Ballas

(African American gang)


Mobs:



Whitney Crime Family

(Italian American mob)




Jimenez Cartel

(Your organization)


 

Monteleon Cartel

 

Biker gangs:

Ladrones OMG (Multi racial gang)






Huns OMG

(Latino gang)


Plot
Vehicles All Vehicles from previous gta games:
Emergency & Military:
Cars:
FIB Rancher, FIB Buffalo,FIB Granger, Police Cruiser, Unmarked Cruiser, Police Cruiser (Buffalo), Police Merit, NOOSE Cruiser, NOOSE Patriot, Sheriff Granger, Sheriff Cruiser, Canis Crusader
Bikes:
HPV-1000, Police Wintergreen, Police Bike, Blazer Lifeguard
Vans:
Ambulance, Enforcer, Stockade, Police Transporter, Police Riot,
Heavy:
Barracks Ol', Barracs, Barracs semi, Firetruck, APC, Rhino, Police Prison Bus
Boats:
Coast Guard, Predator, Lifeguard
Aircraft:
Police Maverick, Cargobob, Air Ambulance, Armadillo, Annihilator, Hunter, Hydra
, P-996 Lazer, Valkyrie, Savage
Planes & Choppers:

Maverick, Dodo, Sea Sparrow, Skimmer, Andromada, AT-400, Beagle, Besra, Blimp, Cropduster, Cargoplane, Cargobob, Cuban 800, Duster, Frogger, Nevada, Rustler, Shamal, Stuntplane, Leviathan, Luxor, Mallard, Mammatus, Raindance, Biplane, Little Willie, Swift, Buzzard, Sparrow, Skylift, Titan, Velum, Mil-Jet, Vestra, Volatus,


Boats & Hovercraft:

Jetmax, Dinghy, Marquis, Reefer, Rio, Seashark, Speeder, Squalo, Submersible, Suntrap, Tropic, Tug, Launch, Vortex, Jetski, Violator, Yola, Bovver, Splitz 6 ATV, Floater, Smuggler, Aquarius, Toro, Orion,


Motorcycles:

Angel, Faggio, Freeway, Manchez, Pizzaboy, Sanchez, PCJ-600, Quad, BF-400, FRC-900, NRG-500, Wayfarer, Streetfighter, Thrust, Wintergreen, Ventoso, Hellfury, Zombie, Bati 800, Daemon,Daemon Custom, Diabolus, Double T, Hakuchou, Hakuchou Drag Bike, Hexer, Innovation, Lycan, Nightblade, Revenant, Wolfsbane, Vader, Akuma, Bagger, Bati 801, Bati 801RR, , Blazer, Hot Rod Blazer, Nemesis, Ruffian, Carbon RS, Sovereign, Vindicator, Sanctus, Vortex, Rat-Bike, Chimera, Cliffhanger, Gargoyle,
Bicycles:

Bike, BMX, Mountain Bike, Cruiser, Fixter, Race Bike, Scorcher
Four seater cars:

Rustbuckets:
Bloodring Banger, Greenwood, Oceanic, Emperor

Generic:
Cruiser, Kuruma, Greenwood, Oceanic, Washington, Elegant, Emperor, Intruder, Merit, Nebula, Premier, Previon, Primo, Sultan, Sunrise, Chavos, DFB-90, Dilettante, Feroci, Habanero, Lokus, Marbelle, Pinnacle,Presidente, Rebla, Ripley, Serrano, Vincent, Willard, Esperanto, Hakumai, Asea, Asterope, Fugitive, Radius, Stanier, Surge,

STW & Minivans:
Blista, Perennial, Argento, Regina, Stratum, Solair, Ingot, Minivan
Pick-Up Trucks:
Bison, Sadler
Muscle cars & Classic cars:
Tahoma, Savanna, Polaris V8, Buffalo, Buffalo S, Glendale, Pigalle, Roosevelt, Warrener

Luxury:
Landstalker, Patriot, Stretch, Admiral, Huntley, Stafford, Cavalcade, Cavalcade FXT, Cognocenti, Huntley Sport, PMP-600, Schafter, Sentinel, Strech E, Super Diamond, Baller, BeeJay XL, Dubsta, Felon, FQ 2, Granger, Gresley, Jackal, Oracle, Rocoto, Seminole, Tailgater,

Transportation:
Bickel, Cabbie, Romero Hearse, Taxi, Lurcher Hearse
Off-Road:
Mesa, Mesa Merryweather, Rancher XL, Sandking SWB, Sandking XL, Dubsta 6x6
Two seater cars:

Rustbuckets:
Idaho, Virgo, Walton, Clover, Rhapsody, Faction, Rat-Loader, Rat-Rod
Compact:
Issi, Panto, Blista, Brioso R/A,

Generic:
Idaho, Blista Compact, Virgo, Bravura, Cadrona, Clover, Club, Fortune, Majestic, Futo, Rhapsody, Faction, Prairie

Pick-up trucks:
Bobcat, Bobcat XL, Bodhi, Walton, Sadler, Yosemite, Contender, Picador, Rat-Loader

Classic cars:
Lobo, Hermes, Phoenix, Sabre, Voodoo, Voodoo Custom, Broadway, Buccaneer, Hustler, Tornado, Windsor, Peyote, Remington, JB- 700, Manana, Z-Type, Blade, Coquette Classic, Faction Custom Donk

Muscle cars & Hot rods:
Hellenbach, Stallion, Thunder Rod, Sabre Turbo, Hotknife, Tampa, Dukes, Vigero, Ruiner, Dominator, Gauntlet, Rat-Rod, Fränken Stange,

Tuners:
Sentinel XS, Elegy, Euros, Flash, Uranus, Futo GT, Sultan RS, Hotring Racer, Elegy RH8

Luxury two seaters & convertibles:
Feltzer, Super Drop Diamond, Cognocenti Cabrio, Felon GT, Sentinel, Stinger, Fusilade, Zion, Zion Cabrio, Alpha,
Sports cars:
Banshee, Penumbra, Phobos, Stinger, Carbonizzare, Deluxo, Exemplar,  Schwarzer, Furore GT, Khamelion,  ZR-350, Coquette, Monroe, F620, Jester,  Voltic, Surano, Raptor, Tropos Rallye, Omnis, Seven 70,
Supercars:
Zentorno, Cheetah, V8 Ghost, Adder, Massacro, Super GT, Turismo, Entity XF, Bullet, Rapid GT, Deimos, Infernus, Comet,9F,
Stinger GT, Vacca, T20, X80 Proto, RE-7B, ETR-1, Tyrus, 811, Osiris
Offroad:
BF Injection, Rancher, Mesa, Sandking, Monster, Liberator, Dune Buggy, Dune Loader, Rebel, Space Docker, Bifta, Kalahari, Desert Raid, Trophy Truck, Brawler
 
One seater cars:

Bandito, Kart

Ulitility vehicles:

Baggage handler, Caddy, Sweeper, Tow Truck, Utility Van, Forklift, Lawn Mower, Air Tug, Dock Handler, Dock Tug, Dozer, Dump, Combine Harvester, Tracktor, Fieldmaster

Vans:

Moonbeam, Mr.Whoopee, Mule, Pony, Rumpo, Stockade, Taco Van, Yankee, Benson, Boxville, Burrito, Slamvan, Camper, Hot Dog, Journey, News Van, Laundromat, Mr. Tasty, Speedo, Steed, Rental Shuttle Bus, Tour Bus, Ripley, Surfer, Youga, Paradise,

Heavy vehicles:

Bus, Flatbed, Linerunner, Thrashmaster, Dashound, Packer, Brown Streak, Mixer, DFT-30, Dune, Freight, Road Train, Tanker,  Biff, Phantom, Hauler, Pounder, Rubble, Scrap Truck, Tipper,

Radio controlled:

You can equip all RC wehicles w/ video camera and a bomb. Good for intelligence gathering and assassinations.
RC Bandit: R/C car
RC Goblin: R/C helicopter
RC Raider: R/C drone w/ fireable 6 shot gun
RC Baron: R/C plane
RC Tiger: R/C tank w/ fireable 6 shot gun
 
And some new ones:

Planes:

Excess, (Supersonic private jet, like the concorde, only smaller)

Choppers:

Vulture, MD 902
News Sparrow, Robinson 1172

Boats:

Everglades A Florida Airboat
Ships:

Shelley Faulkner, cargo ship
Platypus, cargo ship
Princess Martha, cargo ship
Queen Mary III, cargo ship
Xoomer Sanchez, tanker ship
Ron Da Silva, tanker ship
Flamingo, cruise ship
Albatross, cruise ship

Hud
Weapons
Characters
Multiplayer
Empire Building



In each level you will be getting a cut of the profits of the business after your business type has performed one round of its jobs. On the top level you will be able to determine, how the spoils will be distributed to all personnel on your business.



Protection


Gaining money from your turf by making the businesses pay a dividend to your gang.


 


Prostitution


Gaining money from your employed women in exchange for pimping service


 


Loan Sharking


Lending to the needy, while making a profit


 


Blood sport




Running illegal fights and betting venues.


 

Spoiler

 

 
Drugs
The import and distribution of intoxicating addictive substances



Spoiler


 
Human trafficking
The import and distribution of useful people.
 


Spoiler


 
Gun running
The import and distribution of illegal firearms



Spoiler


 
Robbery
Acquiring of cash and valuables with force.



Spoiler


 
Product counterfeiting
The manufacturing and sales of copied products sold as the original.
 

Spoiler


 
Assassination
The termination of undesired individuals in exchange of financial compensation.



Spoiler


 
Vehicle ring
The acquiring and sales of someone else's motor vehicles.



Spoiler


 
Political influence
Reducing accumulated heat by making the officials play along.



Spoiler



Baseball Cap
Camo Cap
Sun Hat
Fedora (rimmed hat)
Cowboy Hat
Wide Rimmed Hat (straight rim cowboy hat)
Knitted cap
Skully
Rag (can be tied front, back or as bandana)
Ski mask
Clown mask
Politician mask
Hockey mask
Diving mask
Gas mask
Shades
Aviator shades
Brown lenses, enhances contrast
Yellow lenses, good for shooting
Mirror lenses, good for negotiations
Classic sunglasses (black rims, black lenses)

Tinted Shades
Rainbow, (different colour in different angle)
Orange
Green
Red
Elvis shades (thick golden rims, big black lenses)
Glasses
 
Earrings
 
Diamond
Pearl
Metal
 
Chains
Cross (Big cross on a long metal chain)
Crucifix (small crucifix on a short chain)
Cuban (medium length heavy metal chain)
Dog Tags (standard army issue, get when enlisted)
Dollar (Big dollar sign on a long metal chain)
Initials (Big initials on a long metal chain)
Rings
 
Jewel ring
Amethyst
Sapphire
Emerald
Diamond
Ruby
Imitation (fake)
Metal ring
Watches
 
Cheap brands
Medium level brands
Expensive brand
Outfits

When you buy all the items needed, and wear them together, you unlock them as an outfit.

Regular guy
Biker
Funeral
Hitman
Opera

Leather jacket
T-shirt
Jeans
Tennis shoes

Jean vest
Tank top
Chaps
Safety boots/ spiked boots

Black jacket
Shirt with collar
Black tie
Black pants
Black loafers

Gray jacket
Shirt with collar
Gray tie
Gray pants
Gray loafers

Tuxedo jacket with a rose
Tuxedo shirt
Bow tie
Tuxedo vest
Tuxedo pants
Pats

Business
Sport
Beach
Skate bum
Relax

Double breasted pinstriped jacket
Shirt with collar
Tie
Pinstriped pants
Black wing tips

Track top
Track pants
Sneakers

Swimming pants
Sandals

Baseball cap
Football shirt
Chonglers
Sneakers

Sun hat
Hawaii shirt
Bermuda shorts
Sneakers

Trooper
Casual
Party
Latino
(The outfit Armando wears in the beginning)
Winter

Camo cap
Camo jacket w/ arm band
Camo pants
Army boots

T-shirt
Blue jeans
Sneakers

Jacket
Black collar shirt
Pants
Black loafers

Bandana
White tank top
Baggy jeans
Sneakers

Knitted cap
Winter coat
Jeans
Hiking boots


Special Outfits

Have to be bought in order to unlock a mission


Pimp
To unlock procuring racket missions
Racing
To unlock Las Colinas Raceway Challenges
Water Sports

To unlock marina races


Aviator

To unlock flying races


Wide rimmed hat
Dollar chain
Long overcoat
Pants (matching the colour of the coat)
Cowboy boots

Full face helmet
Racing overalls
Racing shoes


Wet suit

Aviator shades
Pilot Jacket
Army slacks
Army boots

(Races are unlockable after fininishing the school missions. You have to also own a procuring business, to unlock the pimping misssions.)

Aviation

Commercial airlines from big airports

When you travel by a commercial airlaine, all your weapons are stashed in an airport terminal locker at that specific airport, that you began your flight. When you arrive at your destination, you have the weapons that were stashed, when you flew the last time from that specific airport. So, when you fly a commercial airline to an airport that no weapons were stashed, you don't have any weapons. Also, weapons may be stashed in or collected from any airport terminal locker, even when you are not flying.

Beta Air Lines "Keep Clinging"

Package includes: Security check (skip 3 game hours), timely flight, airline grub and nice looking stewardesses, tv and radio during flight.



Spoiler


 
Plummett "We Know Why You Die"

Package includes: Security check (skip 3 game hours), timely flight, airline grub, and radio during flight.



Spoiler


 
Single Planet Air "..., And You Thought You Were Cheap!"

Package includes: Security check (skip 3 game hours) and timely flight.



Spoiler


 
All Airports welcoming

Small planes, Private jets, Medium sized planes

Marinas accepting

Skimmer

Part 2: Communication and Gambling

 
Part 3: Gifts, Interiors... 

Possible DLC: Vice City Hype

You play as Vinny Tommasi, at the same time frame as Armando.

 

Credits

Logo - UNRATED69
Text - killdrivetheftvehicle
Maps - killdrivetheftvehicle
Hud - UNRATED69
Radiostation logos - UNRATED69

Special Thanks to

Germturtle for criticism & suggestions concerning the weapons
LEXTY for suggestion about huds
Shayanshaffey for suggestion about gangs
GTAboyWonder for suggestions and comments about Latin music stations
D-Ice for well articulated comments about gangs and empire building