Hello gamers, wassup juste passing around with my NEWEST ideas for intel GMA4500m who are tyred from playing with 4~10fps
well i have the solution juste follow the TUTORIAL Carefully!![SIZE=7][COLOR=blue]
my laptop is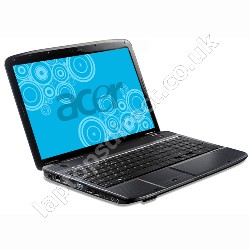 my specs:
-Intel Core 2 DUO 2.4GHZ
-3GB RAM
-500Gig HDD
-Windows7 ultimate 32bits
-Intel GMA 4500M
first of all get GTAIV (make sure it's original version if is not, never mid)

-Download The latest Intel GMA4500 m driver (this driver let GTAIV to be patched with 1.0.4.0 patch

i tried it and it's working)
Get the Driver here for WINDOWS7--32bits
-get the 1.0.4.0 patch here "uploaded by me"
Get it here

: (if you needed the crack e-mail me at :
[email protected]
)
-now after installing the game+ updating it launch the game see if it's working turn everithing on LOWWWWW "espacially the shadows quality"

-now quit the game
-go to the directory and do the following (now to the tweak Guide) maybe long but if u wanna good game

In game options, off clip capture
Clip Capture takes up alot of fps just off it
1.Commandline
First, make a text document, call it Commandline.txt. Save it in your GTA4 folder.
in the document, type this
-height 240
-width 320
-DX9/high
-noprecache
-renderquality 0
-shadowdensity 0
-texturequality 0
-viewdistance 0
-detailquality 0
-novblank
-percentagevidmem 100
-availablevidmem 0.235
-novblank
-stereo
-framelimit 0
-noswapdelay
-forcer2vb
-monspecaudio
-norestriction
-noprecache
-safemode
-fullscreen
-memrestrict 188743680
-memrestrict 209715200
-memrestrict 230686720
-minspecaudio
-fullscreen
-usedirectinput
this make it playable but horrible graphics
but there is tweak to make the graphics look better(will discussed that later)SEE n2 for graphics fix
Tweak N°2
Ultimate Graphics Tweak

get it here :
Ultimate Graphics Tweak by "bartekxyz"
If you want greater graphics in low GFX settings then download this
The installation instructions are in the README file
(i personnaly choose the n2 cuz the n1 have the Smooth Shadows and we d'ont have shadows "remembre u have t take them out cuz they eat so much fps)
Tweak N°3
get the Textures Replacement
HERE
(NOTE: this one fix your fps and replace the old textures setings to the lowest as possible)
make backup and replace it in : C:\Program Files\Rockstar Games\Grand Theft Auto IV\pc\data\cdimages "DEFAULT"
Tweak N°4
Get the farclp Tweak
(this one is actually make your vision while playing GTAIV so with the default "1500"you can see the 3 islands while standine in the front of them so here we are going to make the vision short from 1500 to 50


now its smooth get the farclp 30 tweak
By Clicking HERE
Intel Display management tool (Very Important for intel gaming)
get it :
By Clicking HERE!
Instructions:
FOLLOW THESE STEPS for using intel display management
1)Double click the tool, it should automatically detect your display adapters.
2)If your display adapter's vendor is Intel then go to the "Vertex Processing Modes For Specified Executables" tab.
3)Press "Add Executable" button and select your game's main executable.
4)After adding it find it in the list, click it, then click on "Change Vertex Processing Mode" button.
5)There you go, your game should now use Software Vertex Processing instead of HWVP. If this doesn't increase your
FPS then you should switch back to HWVP by clicking "Change Vertex Processing Mode" button again. Also you don't
need to restart for your changes to make effect.
these are gonna work ..
now my fps got from 9~35fps
NOW THIS IS PROFF THAT IS GOING TO WORK THANKS FOR UGT MAKER AND SEE YOU NEXT TIME