Version 0.4 has been released!


Note that the save/load feature is in preliminary phase. Use them at your own risk.



The main goal of the MiniConsole is to change the game, all in one mod. Due to the nature of my mod, your game can become unstable. Settings set in the game cannot be saved yet, except the stats. The mod properly supports both 4:3 and 16:10 resolutions!



Features


Cheats
- toggle cheats
- set car spawn cheats to spawn any cars and helicopters you want
Weather
- set weather
- read the current weather
Player
- set your health
- set your armor
- set your wanted level
- set your weight
- set your x,y,z location
Explosion
- set the explosion type of most explosions you see
Statistics - automatically saved!
- set most stats, show the impossible!
* future: finish up the stats, only 3/4 complete right now
HUD - manually saved!
- toggle all HUD, even the ones that can't be toggled from the pause menu
- set the font of most of the HUD
- set the colors of most of the HUD
- position of most of the HUD
- set the tilt of zone and vehicle names
Time
- set game time
- set game speed
- pause countdown timer (can be set even when timer is not showing)
Siren - manually saved!
- set the position and orientation of all strobe lights
- colors of all strobe lights, disco lights!
Garage editor for all available garages and slots
Law
- set wanted level appearance of officers
- set weapon of officers
- set accuracy of officers
- set armor of officers
GXT color
- set the color of all GXT color codes
Gang
-set gang car (NOTE: Many car models crashes the game, use at your own risk!)
-set gang model
-set gang weapon
Miscellaneous
- set gravity
- set money
- toggle infinite run, fast reload, fireproof, free respray, free bomb shop
- set car and ped traffic density
- set aircraft height limit
- set spray shop accept any vehicles
- set the current render level (interior)
*future: keep all your weapons after being wasted
*future: all traffic cars will experience proper gravity



Controls


- Press TILDE (~) while on foot to activate or deactivate the console
- Browse through the menu using the LEFT, RIGHT, UP, DOWN keys
- Any feature that toggles, press the ENTER key to toggle
- Any feature that sets, press the NEXT/PREV WEAPON to set, press ENTER to reset to original



Media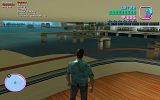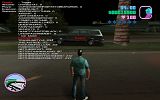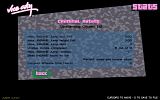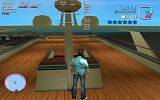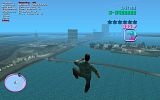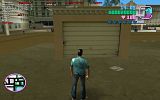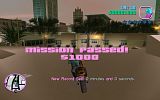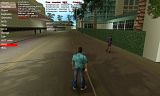 Download here!



I'm not taking anymore ideas because it takes so long just to implement the simplest idea. I might make a CLEO-type All in One Mod in the distant future for that.