»
«
Grand Theft Auto IV "RARE" Cars Thread
Started by
ZZCOOL
,
Jul 04 2010 08:33 PM
692 replies to this topic
---
Posted 18 September 2016 - 01:17 PM Edited by DerangedCrackhead, 18 September 2016 - 01:19 PM.
Aw, it looked far better from the screenshots. The model needs work, and those wheels are out of place.
1978 Cadillac Eldorado, it has significantly better quality than the other model avaliable.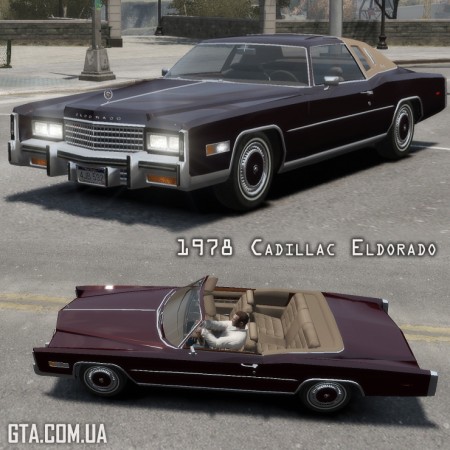 http://gta.com.ua/fi...s.phtml?id=6558
1972 Olsmobile Vista Cruiser
Odd model, there are like seven different versions by the same author avaliable on this site, with the only difference being the color of the rims and, for some reason, the color of the wood trim. On the bright side, the file size is lower and the proportions are better than the other Vista Cruiser avaliable.
---
Posted 29 January 2017 - 02:39 PM
ViP Ferrari 512 TR evo TESTAROSSA PACK BBS Wheels REL
DLL http://www.gtainside...-bbs-wheels-rel
---
---
1 user(s) are reading this topic
0 members, 1 guests, 0 anonymous users