Please read ALL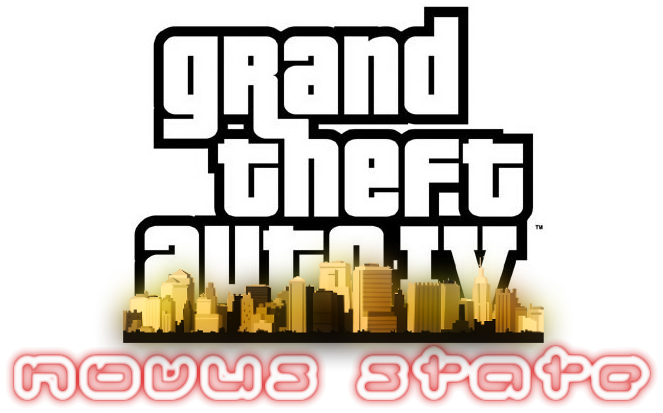 Introduction:
The year is a few years in the future. From the previous game, a massive war between nations broke out. In an attempt, the EU built a safe haven for those seeking asylum from the war. Based just off the Black Sea coast millions flocked to this "Safe Haven". People from all nations had begun to settle in the area known as Novus State and began to build things up. The towns usually comprised of one set of nationalities, as they all merged the city became widely known as Hope City with numerous towns outside of it. A few years on and the shadow of still hangs over the world and Hope City has become one of the most dangerous cities in the world with many gangs (including a militant group seeking independence from the EU run state), thugs, murderers, crack addicts. You name it, that gang or type of person is there.
The City:
Slums:
http://commentisfree...co.uk/slums.jpg
http://blog.lib.umn....ture/ghetto.jpg
Downtown:
http://www.hickerpho...rapers_9552.jpg
http://www.destinati...-night-life.jpg
Upper-Class Areas:
http://www.exoticexc...ihei-Hawaii.jpg
http://www.luxury-ph...homes-index.gif
Story:
The story starts with a guy coming through Charles Jackson Airport. His name is Ryan Turner, an Englishman from London. He starts the first few missions as an undercover Police Officer in a district called Deaton, he's been ordered to spy on a drug dealer known as Jeffrey "J-Tee" Taylor. He gets to him by a recently reformed well-known gangster (only police know he's reformed) called Michael Barrios introducing him. In the process you do a few jobs for J-Tee, he meets a girl and goes out with her and such, but after a few missions you receive a phone call from Michael asking you to arrest your new best friend, J-Tee. You arrive at his apartment with a few guards to back you up, the atmosphere almost upsetting, you kick down the door. Your back-up kicks him to the floor. You make the arrest. By now you're probably thinking the worst about Ryan. A mission later you decide in time to hit J-Tee's convoy on the way to court, after a few missions for himself you've managed to find out how they'll get there and its weak spot. The day comes; you find J-Tee and get him into the escape car. Michael calls you and tells you you're now a fugitive and that you should run. Run as fast as you can. With that, you arrive at J-Tee's house, only for it to be flaming like hell. Michael rings back and asks for you to recognize a voice: it's your girlfriends. Bang! Bang! She's dead. Paul, infuriated in rage tries to turn around, but J-Tee tells him to bide his time and wait for revenge…

In the mean time, J-Tee takes you to one of his friends house to stay. From there you meet a series of his friends, being unable to move about freely on his own without bringing mass police attention, you do his work for awhile. Whilst meeting his friends you come back one day to find J-Tee on the house floor near death. At this point you decide you should start a gang to essentially protect yourselves from Michael Barrios and ultimately kill him. After doing a couple drug runs to keep you in J-Tee's friend's house, he's admitted from hospital. As soon as J-Tee returns from prison, you plan your attack on Michael Barrios. However, despite your power, he too is too powerful for you to finish him off. Luckily the major election is taking place. The next string of missions are working for a corrupt Governor, who's his party's second-in-command. It starts with you and J-tee being framed. The governor offers you a deal: "Help us win the election and your gang won't be touched by our police, plus Michael Barrios will become an easy target for you. However, if we lose, you and your gang will be going away for a very long time and Michael Barrios will be stronger than ever." Obviously, you have to take it, and involves a string of mission working for them and influential gangs. After these, this is your big chance to kill Michael Barrios...

Michael Barrios is dead. Your long burden upon you is complete. Despite this joy and relief, you and J-Tee are still one of the most wanted men in the EU, never mind Novus State. This is where your adventure begins...

You're goal in this city is the rule it and drive out anyone who doesn't like it, even the police. Your gang named Eden Park Militants, starts with a get together of J-Tee's friends (of whom don't belogn to a gang full-time). A series of gang missions follow which include drug runs, bank robberies, highjacking, casino robberies etc. However, whilst your rise to fame and glory my seem to be going well, but the NTS (Novus Terrorist Sqaud) have you on their sights. As you do whatever, you'll receive a phone call of a drug deal going down. You go, but it turns out to be an ambush set by the NTS... You get taken down and J-Tee too... Except both of you have been taken to the deep south of Novus State, on a island just off it... A renowned place for upper class citizens, an army base and a near impenetrable fortress of metal - Torura Prison. An event takes place in the middle of the journey there: you wake up, see J-Tee in handcuffs. A small discussion takes place, J-Tee introduces Ryan to a person he's been talking to on the way called Jin Sai Lung, a member of a powerful Triad tong with ties to the Yakuza and the Seoul Tigers. He knows how to escape Torura Prison...

The next string of missions are where you watch the prison. Watch the guards' movements, look for weaknesses... Over a period of about 6 or 7 missions, you escape in a quiet mission as you escape to a safe house in the less urbanised parts of NS. No one realises your gone until you get a call from one of J-Tee's friends when you reach the safe house. "They know you've escaped, don't come back to NS, wait for sh*t to cool off first! Me and Lewis will take care of the gang for a while." Thanking them you, J-Tee and Jin stay in the safehouse area for a while (about 8 or so missions) which are to work on the safehouse since it's so far away from any police presence. These missions vary from stealing weapons and stealing cars to killing any 'trespassers'...

Despite the seemingly stop/start story, this part is where you take back the reins of the gang. You continue robbing, drug dealing, trafficking etc. Jin has introduced you to his Triad friends whom are into construction on Utopia Island (that upper class island), getting into bigger business you start making sh*tloads of money. Whilst having some 'beef' on the way with some gangs, nothing too major spirals out of control. Eventually after a while you start earning money, buying into nightclubs, businesses, building and so forth. You now have it all. Your exploits has earned you the name 'Prince of Darkness'. Women, Cars, Houses, Money. This is the peak.



MORE SOON!
Missions:
Mission 1
Mission 2
Mission 3, Mission 4, Mission 5, Mission 6
Characters thus far:
| | | | |
| --- | --- | --- | --- |
| Name | Nationality | Significance | Picture |
| Ryan Turner | Mixed English | Protagonist | Here. |
| Jeffrey "J-Tee" Taylor | Black Dominican | Major Character | Here. |
| Michael Barrios | White Spanish | Antagonist | Here. |
[center]Features:
Wanted Level:
Since Hope City is a crime infested sh*thole, the police will be slightly tougher that those in previous games...
| | | |
| --- | --- | --- |
| | One Cop running | Attack someone |
| | 1 Cop (car) with Shotgun or Pistol | Shoot or kill someone |
| | The Polizu get involved, 3 Protected cars w/ SMG's and Shotguns | Kill Multiple people, kill a cop, misc crime |
| | The ECT get involved, they wield powerful SMGs and drive these. | Kill many, Kill multiple cops, misc crimes |
| | The NTU get involved, they wield Assault Rifles, powerful Shotguns and drive in Armoured SUVS | This is done by essentially running riot... or Misc... |
| | The NS Reserve army are involved, they drive tanks and apcs; and use Extremely powerful assault rifles. | You know the deal... |
Here for more info about the agencies...
Tweaks:
You won't get a wanted level for entering restricted zones, you'll just be shot on site.
Police Response varies on area, such as if you're in an area notorious for it's extreme gang violence, less police.
Gangs:
| | | | |
| --- | --- | --- | --- |
| Name: | Weapons: | Drives: | Influence: |
| Sicilian Mafia [De Rossi - Esposito - Moretti] | Coming Soon! | Coming Soon! | Large |
| Russian Mafiya [Kozlov - Lebedev] | Coming Soon! | Coming Soon! | Large |
| British Street Gangs [Bitch£s And Mon£y - Triggah Happy Killaz] | Coming Soon! | Coming Soon! | Large |
| Colombian Drug Cartels [Gomez] | Coming Soon! | Coming Soon! | Large |
| Jamaican Yardies [Deaton Posse] | Coming Soon! | Coming Soon! | Large |
| Afro-American Street Gangs [Real Thugz - Uptown Crew] | Coming Soon! | Coming Soon! | Large |
| Jewish Mafia [Klutz] | Coming Soon! | Coming Soon! | Large |
| Irish Mob [O'Connell] | Coming Soon! | Coming Soon! | Large |
| Triad [Golden Dragon - Yellow Mountain] | Coming Soon! | Coming Soon! | Large |
| Japanese Yakuza [Yamaguchi-gumi] | Coming Soon! | Coming Soon! | Large |
| Korean Mob [Black Tiger] | Coming Soon! | Coming Soon! | Large |
Added Gameplay:
-
Marked Cars:
These are cars that when marked appear outside your house where the respawn until you unmark them (Note: They only respawn if you destroy the car or if you lose it). You're allowed one marked car per house.
-
Gun Shops:
There are two types of Gun Shop:
- Legal: These allow you to buy legal guns after you pass the shooting range challenge.
- Illegal: These allow you to buy Illegal and homemade weapons and parts for guns without needing to pass the shooting range, but they are more expensive.
- There are also hardware shops.
-
Mobile phone:
although it hasn at changed much, there are different types and you have the ability to save photos
-
Robberies:
There are three types of robbery: Ram-raiding, an ordinary robbery and a smash and grab.
- Ram-raiding is when you ram a car into the shop* and take whatever.
- And a smash and grab robbery when the objective is to take products from the shop window when you smash it **.
- And an ordinary robbery is similar to the one in Vice City except the type of shop depends on the wanted level:
Any kind of small-sized shop = **
Any kind of medium-sized shop (this includes small jewelry shops and betting shops) = ***
Any kind of large shop = ****
* = You need a car that has been modified for this, or a simple pick-up will do. After you can empty the shop
**= You need a handheld weapon of some sort. The items will be automatically transformed into money.
Car Modification:
San Andreas' car customization is back! Not a day goes by that I don't see a car that hasn't been modified in any way. Good for racing and your car can be imported to online racing. Combined with the marked car feature, you shouldn't feel the need to stock it at the back of your garage.
Modifications include:
- Performance parts - exhaust, engine, brakes, suspension
- Body Work - front/back bumper, hood, spoiler, sound system, side skirts, tinting, rims, neon, lights
- Decals/paint, set paintwork, or you can select the type of paint with the colour circle.
- Other - Armour plating, Bullet proof glass
- Motorbikes can now also be customised.
Pay 'N' Sprays
- You can now choose the colour of your car.
- You can also choose if you want just a repair.
Slashing tyres:
- This can be done with any knife.
Things to do
- Side Missions - Taxi Missions
- Random Encounters
- Tags
- Robberies
- Events - Comedy Club, Music Concerts, Theatre
- Pub Quiz
- Firearms Certificate (shooting range)
- Paintballing
- Go-Karting
- Playing football
Places to go
- Paintballing (non-lethal shooting)
- Go-Karting
- Football Stadiums
- Landmarks
- Comedy Club
- Pubs - includes drinking, darts and sometimes pool
- Music Venues
- Theatres
- Nightclubs
- Strip Clubs
- Takeaways - randomized between Kebabs, Fish and Chips, Pizza and Chicken.
- Main restaurants - Burger Shot, Cluckin' Bell, Garrys Bakers, Farmer's
Murders:
- Murders are simply ways of killing people without getting noticed. The radar will appear blue (like in SA) or dark-blue.
- Dark-blue means upon killing no-one will call the police.
- Blue means that the police will be called, but if you get out of a zone (will be marked) you will not receive a wanted level.
- This is effected by location, weapon and other ambiance (them screaming etc).
Grabbing:
- Pushing a button will grab a person (dead or alive).
- If they're alive, you have a certain amount of time before they break free.
- Beit dead or alive, you can put them in your car's boot, or you can move them out of sight.
Random Enounters:
-They can now lead to strands of missions (they don't effect the main story), this leads to extra bonus's.
Gang Friendliness:
- Starts as neutral for all gangs.
- As the game goes on
all
gangs will feature at some point (whether it be in a side mission or a story mission)
- As you complete missions your 'respect-o-meter' with the gangs will change.
- The order goes:
Hated

- Will be attacked on sight

Untrusted

- Will be attacked if you pull out any weapon or if you harm anyone even if there's a police presence
Neutral - Will be attacked if you kill a civilian or if you pulled out a gun with no police presence

Trusted

- Will help if you're getting mugged. Will only attack if you harm a gang member. Both will only happen with no police presence

Friendly

- Will help when there's police and mugging. Will only attack if you kill a gang member (obviously the member will retaliate if punched). They also know who you are.

Random attacks:
- These include muggings, attempted murders/assassinations and revenge strikes*
- You can also find others getting this, women can be seen getting attacked and thrown to the floor. When spotted the original attacker attacks you or runs. Whichever if he's gone the woman/man gives you a small amount of cash in return for your help.

*= Revenge kills happen when a gang member is killed, these only happen occasionally. However if you kill a higher ranking member (they ride in better cars and have bodyguards with good weapons), there DEFINATELY will be a hit on you.

Mail:

- By pushing L1 at your door you can pick up letters. These can contain anything, from hitman requests to blackmail.



There will be more, if you're wondering why I've got so little, is because I would like your inputs into this.

To do list:[LIST]

Cars
Types of crime
Guns
Gangs
Small features like Clothes and hair cuts
Probably More...