Okay, so recently i had to re-install my GTA IV for unknown reasons, and when i reinstalled my GTA IV, i updated to the latest patch [1.0.0.6]
Now, everything has installed properly so i presume, but now, because the new update allows you to not need to use the RGSC application to launch the game, every time i double click on 'LaunchGTAIV.exe' nothing happens. The game won't load or anything, it acts as though i haven't clicked anything.
Here is what my Grand Theft Auto IV folder looks like.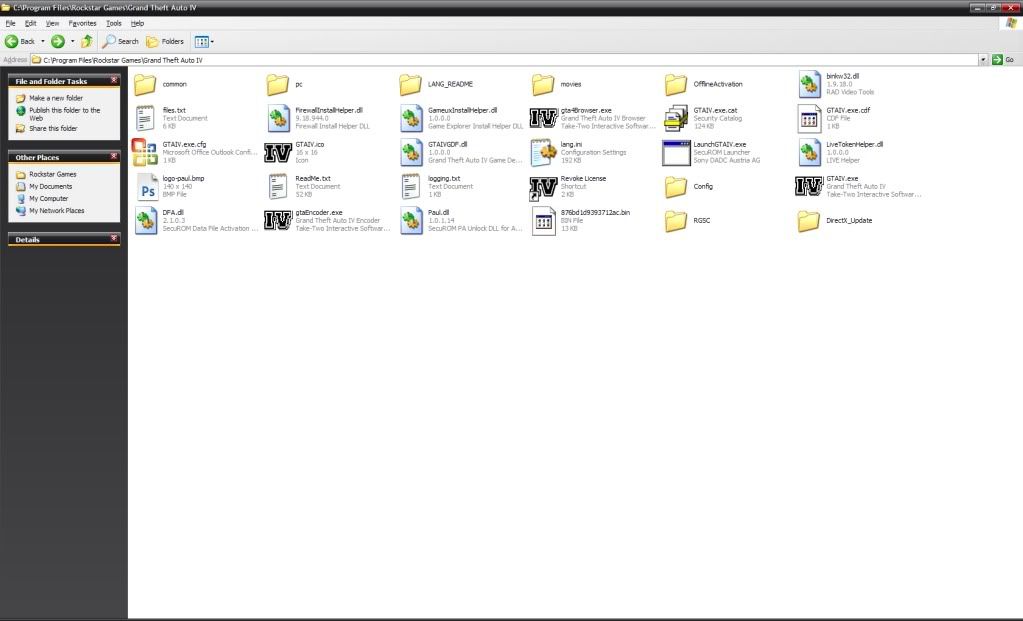 If there is any solution to this problem that someone knows, could you please inform me, sorry if this is in the wrong section.
It has been the second time i have re-installed this since this error. Therefore i have had this problem two[2] times.
Thank you,
XTREME0235.