I figured I'd make a topic for my stuff, since I've been more busy/more bored recently. I've got an art blog, but I'll share some of the stuff I put up there with you guys, though I won't put up stuff I've already posted in individual topics here. Comments, questions, whatever are more than welcome!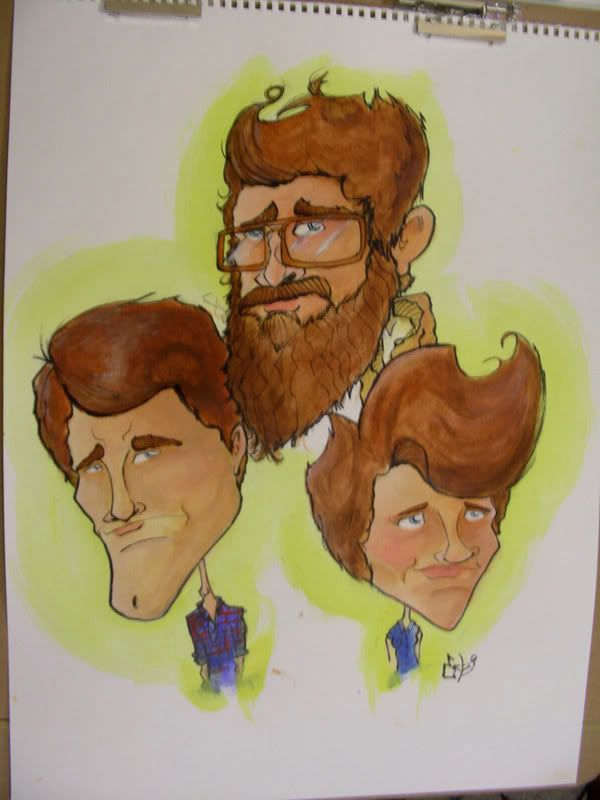 Caricature commissioned by one of my friends of him and his siblings for their parents'. I decided to color it with acrylic this time around instead of art stix or markers. I think they liked it.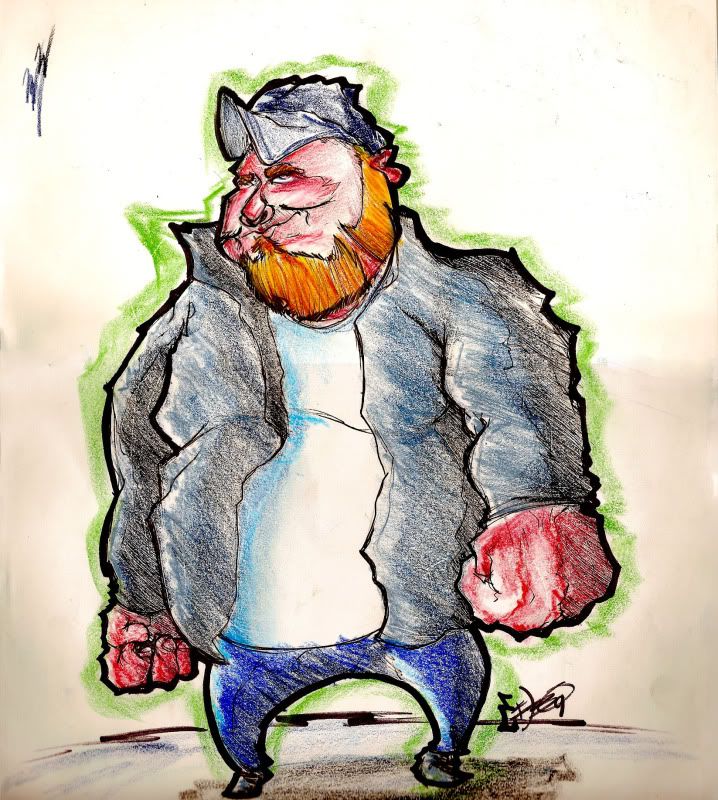 One of my buddies during a drink and draw a few weeks ago. Marker and art stix.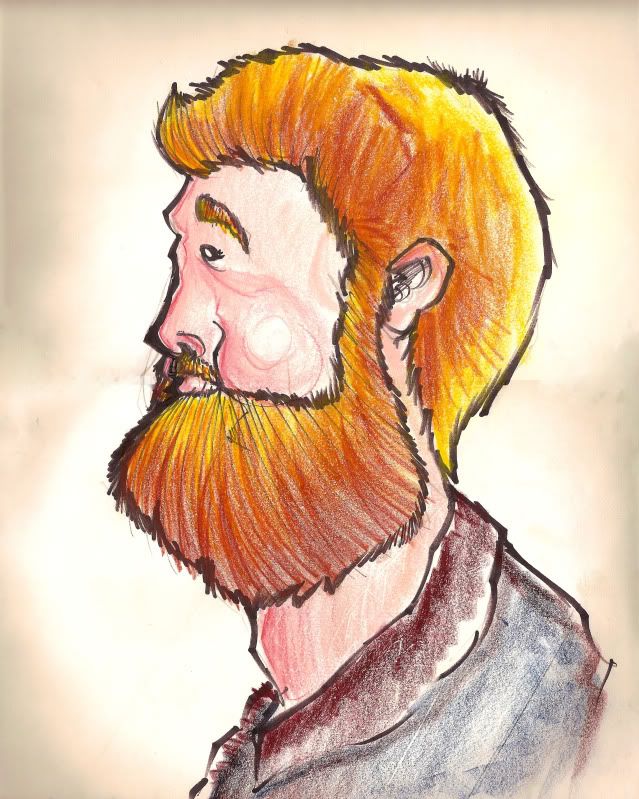 Another drink and draw victim. Same media as above.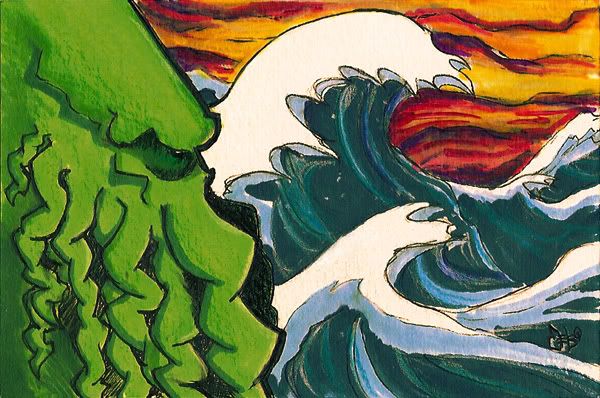 I was bored yesterday so I decided to take out my watercolor postcard book and make something to send to somebody. My friends and I do that on occasion. I used markerz.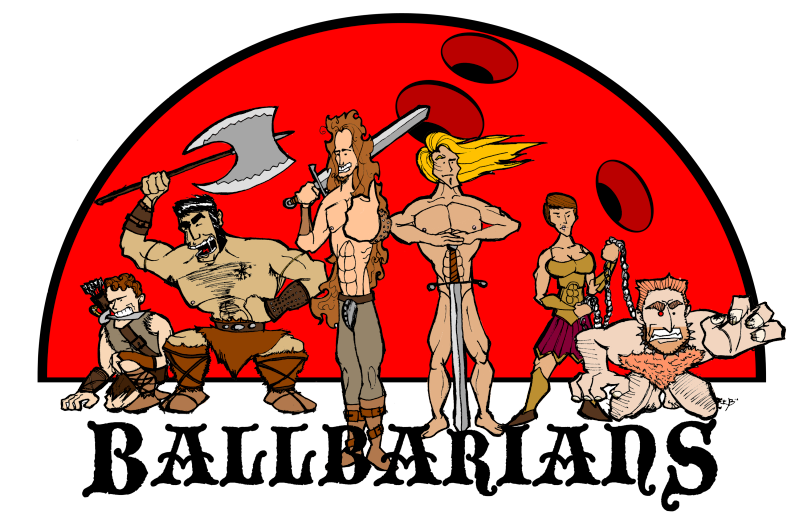 This was a shirt design for my team on my school's bowling league. We won best t-shirt. I'm the one with the axe. I sketched it out with ink then colored it in photoshop.
One more for now.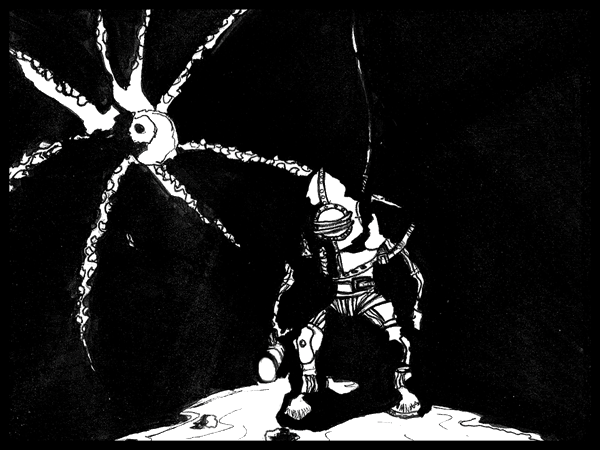 Really sloppy ink sketch I did about a year ago to describe the 'visual voice' for one of my projects.
ARTEDIT:
Okay, one more.
A logo for a sketch group with my friends on facebook.