*I did not copy and paste anything from GTA San Andreas (Larger Picture)
Grand Theft Auto: San Fierro
Setting: San Fierro Bay
Year: 1977
Introduction:
Alright. I know it's going to take a lot to prove it, but San Francisco is a city with unforgotten potential. It's been done—yes—but compared to every other game, it was cheated. Los Angeles and Las Vegas were done almost completely. All those cities really need is a graphics update. San Francisco should be the next Grand Theft Auto, and I'll do my best to convince you.
Story:
You play as Richard Faye, a 29-year-old recidivist criminal serving a short sentence for disorderly conduct and vandalism. Richard is later transferred to a mental institution, planning to serve the rest of his sentence in a more relaxed environment. At first, Richard exhibits no signs of mental illness, but after a few weeks, he is diagnosed with sadistic personality disorder and early signs of kleptomania. The institution, nicknamed "the inferno," wants to hold on to Richard for a little while longer. Things are not going well. Richard is impelled with unpleasant medical treatments and mind-numbing daily routines. When he attempts to as escape, things get even worse. He's captured, and returned. But on the ride back, there is a sudden crash—and Richard is left as the only survivor. Believing that everyone in the crash died, Richard is given a free pass and a second chance at life.
Major Locations:
San Fierro Bay (based on North Bay, East Bay, South Bay, and the San Francisco metro)
San Fierro Bay is more than people think, and in the 70s, the San Fierro Bay Area was the place of big opportunities. While San Dolores was becoming the biggest business enterprise, Portland was becoming the most dangerous place in the country. The fact is, San Fierro Bay is not just focused on one place. It's dominated by three major cities: San Fierro, Portland, and San Dolores. With crime flooding the streets, each city is experiencing its own problems.

By 1977, San Fierro Bay is divided into two parts: those who follow the law and those who ignore it. For the FIB, things are the worst they've ever been. For the drug smugglers, cocaine dealers, and everyone else stealing their way into first class – it's paradise.
-
San Fierro (based on San Francisco):
San Fierro has the reputation as a rollicking city where "anything goes"—and it's always been that way. In a city that is so beautiful, exciting, and cosmopolitan, there's always something enjoyable to see and do no matter how long you're staying. Enjoy the cool blast of salty air as you stroll across the Gant Bridge, stuff yourself with dim sum in Chinatown, walk along the beach, skate through Gant Bridge Park, ride the cable cars, tour a Victorian mansion, explore Aves Island, or go to a San Fierro 69ers game. It's all happening in San Fierro, and everyone's invited. All you have to do is arrive with an open mind and a sense of adventure -- the rest is waiting for you.
-
Portland (based on Oakland):
Nicknamed "The Sunny Side of the Bay," Portland is a major port city, sitting on the eastern side of San Fierro Bay. However, during the early 70s, there was a rise of drug operations, which pushed Portland's murder rate to twice that of San Fierro and Liberty City. Now, people are developing a new nickname for the city, "A hell-hole for blacks and mexicans!" People complain, "The citizens of Portland are ignortant and violent, and proud of being both!" Just wait until you get jumped, mugged, or shot at. Yeah, you'll be running back to the burb's in no time.
-
San Dolores (based on San Jose):
San Dolores is home to numerous high tech companies and businesses. The city is gorgeous, inviting, friendly—and very pricy. Seat of Santa Mierda County (based on Santa Clara County), it holds the largest number of cutting-edge entrepreneurs, engineers and venture capitalists. It has the reputation of being the "richer" part of San Fierro Bay, and because of this, it has been dubbed the captial of Chaste Valley (based on Silicon Valley).
-
Bayside (based on Sausalito/North Bay):
Bayside is located at the very northwestern tip of San Fierro. It sits at the northern end of Gant Bridge, and is only minutes away from San Fierro. The town is surrounded by a cordillera of unnamed mountains and giant, red wood forrests. Bayside is a highly affluent area. It possesses a well-used marina, and enjoys the isolation from the bustle of San Fierro, while maintaining the sophistication and pretense of the area.
Other Locations:
Mount Chiliad (based on Mount Diablo):
Mount Chiliad is a half kilometer tall mountain and district located in the Eastern Part of San Fierro. Immediately to the north is Portland; below is the bustling city of San Dolores. [http://gta.wikia.com/Mount_Chiliad]
Roads:
Gant Bridge (based on the Golden Gate):
Gant Bridge is a road bridge spanning San Fierro Bay, also the eastern gate to the waterways which divide the state, connecting San Fierro to Bayside. Gant Bridge is a suspension bridge supported by two pillars and painted International Orange. It includes a toll plaza on the San Fierro side, and a large steel latticework structure supported by concrete, built into the hillside, providing the anchorage on the San Fierro side.

The Gant Bridge Visitor Center is situated on the San Fierro side of the bridge. It consists of a "gift shop, boring museum and tourist information". The gift shop and museum are accessible. (woot!) [http://gta.wikia.com/Gant_Bridge]
Airports:
(coming soon)
Parks:
Dixieland (Disneyland): Not in the game, but mentioned a few times by some characters.

Aves Island (based on Alcatraz Island)




Isle de Aves, often referred to as "Aves Island," is an island located in the San Fierro Bay. This small island early-on served as a lighthouse, a military fortification, a military prison, and a federal prison until 1963. In 1972, Alcatraz became a national recreation area.
Transportation:
* Keep in mind, the 'Production' year stops in 1977. So 'Present' refers to 1977, not 2010.
Sports cars and Supercars
:
Muscle Cars and Vintage
:
Two-Doors and Hatchbacks:Pedestrian Sayings:Hippies
:
(walking) Never trust the man.
(walking) Right on
(walking) Go with the flow.
(walking) I'm spaced out man.
(walking) Bring down the Establishment!
(walking) What year is it?
(when attacked) Hey, man
(when attacked) Make love, not war.
(when attacked) Be cool, man
(when attacked) Give peace a chance.
(when attacked) You're dragging me down.
(when attacked) I'm really tripping!
Media (Newspapers & Magazines):
(coming soon)
TV Channels & Shows:

WCVB TV
WCVB TV (San Fierro News), channel 5, is a Local News program based in San Fierro. The station carries a high profile lineup of daytime programming with shows such as
Live with Jean-Michel and Bobo
(produced by sister station CNT in New York),
Who Wants to Be Famous
, and Wheel of Fortunes.
Radio Stations:
All Stations (only two currently) can be listened to here:
San Fierro Soundtrack
For ultimate soundtrack experience, and view of what it would sound like in a GTA game,
Play these two links together:
Driving
+
Music
Genre: Disco
-
Listen Here!
Tracklist
:
The Groove Line – Heatwave (1977)
Night Fever – Bee Gees (1977)
Jungle Boogie – Kool & The Gang (1973)
I Feel Love – Donna Summer (1977)
Lady Marmalade – Patti & Labelle (1974)
Fly Robin Fly – Silver Convention (1975)
A Fifth of Beethoven – Walter Murphey (1976)
Express – B.T. Express (1974)
Dazz – Brick (1976)
More, More, More – Andrea True (1976)
Get Down Tonight – K.C. & The Sunshine Band (1975)
The Hustle – Van McCoy (1975)
You Sexy Thing – Hot Chocolate (1975)
Best of My Love – The Emotions (1977)
Brick House – The Commondores (1977)
Heaven Must Be Missing an Angel– Tavares (1976)
Dancin' Machine – The Jackson 5 (1974)

Genre: Glam Rock - Listen Here!
Tracklist:
Block Buster! - Sweet (1973)
Fight from the Inside - Queen (1977)
20th Century Boy - T.Rex (1973)
Suffragette City - David Bowie (1976)
Spirit in the Sky - Norman Greenbaum (1969)
Baby's On Fire - Brain Eno (1974)
Rock On - David Essex - (1973)
All the Young Dudes - Mott the Hoople (1972)
Radar Love - Golden Earring (1973)
Do You Wanna Touch Me? - Gary Glitter (1973)
Mama Weer All Crazee Now - Slade (1972)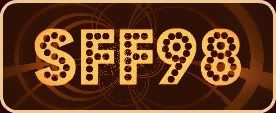 Genre: Funk
-
Listen Here!
Tracklist
:
Shining Star - Earth, Wind & Fire (1975)
The Boss - James Brown (1973)
Thank You - Sly & Family Stone (1969)
For the Love of Money - The O'Jays (1973)
Bra - Cymande (1972)
The World Is A Ghetto - War (1972)
Machine Gun - Commondores (1974)
Easin In - Edwin Starr (1973)
Pusherman - Curtis Mayfield (1972)
Truck Turner - Isaac Hayes (1974)
Blind Man Can See It - James Brown (1973)
Fire - Ohio Players (1974)
Keep On Truckin - Eddie Kendricks (1973)
Host: Andre Jones, father of the
Lazlow Jones
Andre Jones (born 1938) is the host of the Jive Nation, which
is aired throughout the San Fierro Bay Area. Currently, it is
the highest-rated talk-radio program in San Andreas.
-
Andre Jones is a very well-known talk show host, but recently, his
son has been screwing up his life. Lazlow, Andre's only child,
has been kicked out of every child day care in San Fierro.
Lazlow is fifteen! Andre has no choice but to bring Lazlow to
his show, and pray nothing goes wrong—but oh man—things
go wrong.
-
(Pointless back story) In the 1970s, Andre's fame grew beyond
radio, spearing into publishing and television. He became a
bestselling author with his books
Children Are the Enemies
(1966)
and
Premature Education: The Necessities of Military School
(1968).
From 1969 to 1973 Andre hosted a half-hour television talk show,
but he now continues to do talk radio on KSFJ 85.0 "The Jive Nation."
-
Andre constantly treats Lazlow like crap on air, saying "I wish my
son was more athletic". Lazlow gets out of hand, messing with the
master control boards, interrupting interviews, and eventually
causing a public embarrasement towards his father. Lawlow is in the process of ruining
the show and his fathers career. Therefore, Andre sends Lazlow to live back in with his mother (Andre is divorced). His mother lives in a middle western home, far-far away from San Fierro.
KMIC 93.7:
Hosted by John Berg, KMIC 93.7 FM is a news and talk radio station.
Berg is known for taking a largely liberal stand on certain issues and
is, at times, abrasive to callers and guests who held opposing views.
Mission:
John is shot and killed (by you) at his home, and he
is replaced by another host. His death is blamed on members of a
white nationalist group called "The Patriots."
Weapons:
(pictures coming soon)
Weapons:
Knife
Sword
Club
Mace
Crossbow
Semi-Automatic Handgun
Silenced Pistol (based on High Standard HDM)
Pistol (based on Colt M1911)
Revolver (based on Smith and Wesson M29)
Rifle
Sniper Rifle (based on Remington 700)
Micro SMG (based on MAC-10)
SMG (based on Uzi)
Assault Rifle (based on AK47)
Shotgun (based on Ithaca 37)
Rocket Launcher (based on M72 LAW)
Grenade Launcher (based on M79 Grenade Launcher)
Hand Grenade
Smoke Grenade
Flamethrower
Molotov Cocktail
-
Melee:
Brass Knuckles
Baseball Bat
Chainsaw
Golf Club
Shovel
Brick
Glass Bottle
Vibrator
Taser
Skillet (Frying Pan)
Crowbar
First Cut Scene:
Richard and Henry, another patient, are playing chess in the common room. For the first minute, all you hear are chess pieces. Then, Richard and Henry begin their last conversation.
Richard:
I'm getting out of here, you know.
Henry: Not this again.
Richard:
I'm sick of this…why is it just me?
Henry: Just you for what?
Richard:
I'm the only one that can't take this place anymore!
Henry: Richard, what else do we have?
Richard:
Life!
Henry: I'm alive.
Richard:
But you're not living.
Henry: Says you.
Richard:
We haven't been outside this place in months.
Henry: We were outside yesterday.
Richard:
I mean
outside
! Outside of this hole!
Henry: I enjoy it.
Richard:
That's because you're a worthless bastard.
Henry: Hey, I'm lucky. This place is paradise. If I'm hungry; they feed me. If I'm tired; they let me sleep. If I sh*t on the walls; they clean it up.
Richard:
There's more to life than needs.
Henry: Do what you want, but there is nothing else out there for you. We both have the same fate, so stop trying to run away from it.
Richard:
What fate is that?
Henry: Death.
The scene cuts to black. The camera fades onto two doubled-sided doors, and there is moment of pause. Suddenly, Richard explodes through the doors running. Almost out of breath, he makes his way into the laundry room. Richard looks around for a window, and discovers one over a washer. He slides himself through. Then, as he's escaping, the door slowly opens and you see a guard calmly walk in. He see's Richard.
Guard
(to Richard): Hey, you! Where
you
going?
Richard squeezes his last leg through the window and locks it. Then, through the window, he gives the guard the finger. The guard is seen yelling for help. The scene cuts to black. The camera then fades in to inside a car. You can only see two men, the driver and front passenger. Note: it's very foggy outside.
Man 1:
Why'd you run?
Man 2: He's not talking.
Man 1:
Floyd…
Man 2: What?
Man 1:
Shut the f*ck up.
Man 2: I'm just saying! We just chased this guy into the woods, through the rain, and across a
f*cking
river…he's not saying sh*t. Look at him, he's half dead for fu—
Man 1:
Floyd!
Man 2: Alright, alright!
The camera slowly turns from the driver onto the back passenger—it's Richard! The car stays silent. You start to see the institution through the front windshield, but then, it's overrun by heavy fog.
Man 1:
Richard, why'd you—
Bam! The car hits a tree, and the camera cuts to black. Moments later, the camera fades in to the crashed car. It's quiet, but then you see a door struggling to be opened. It's Richard, and he bursts the door wide open. He falls to the ground. His clothes are bloody, but he checks himself. It's not his blood. The camera slowly zooms out, with Richard running away for good. Then, the car explodes. Cut to black!
>
GRAND THEFT AUTO: SAN FIERRO
<
Missions:
CAPTION:
You're wearing a hospital robe. You need to find some new clothes. Use a pay phone and call your brother, Marvin. (then it tells you the controls)
Once you get to the pay phone, Richard dials his brother's number.
Richard:
Marvin? Marvin! It's Richard. Hey, listen. I need a place to stay.
[Phone]
Richard:
I know. We're still brothers though right?
[Phone]
Richard:
Sure.
[Phone]
A cop car pulls up, and recognizes you.
Richard:
Listen I gotta' go. Are you still in Keane?
[Phone]
Richard:
Alright, I'll be there soon.
Cop: If you don't stop I'll be very, very mad!
You instantly have a one star wanted level (but it's only that one cop that's chasing you, if you kill him, you lose your wanted level). You have to run to Marvin's house, and loose the cop! Richard starts jumping over fences and through people's yards.
(This is where you learn most of the controls: how to jump, sprint, climb, etc.)
Mission One: New Beginnings


Once you get to Marvin's apartment (and loose the cops), a cut scene begins. Richard knocks on the door. Nothing happens. He knocks again.

Richard: Marvin?
The door opens. There are papers all over the floor, and the bed's flipped over.
Marvin (in a rush): Brother! Brother! Hey! Come in, come in.
Richard: Something going on?
Marvin keeps searching through all the papers, slightly ignoring Richard.
Richard: Marvin…
Marvin: Sorry brother. I'm excited to see you. I'm happy. I really am, but I got some real sh*t going on right now. This isn't the best time for a family reunion. I mean I haven't seen you for what—four years—probably more than that. All I know about you is...(pause)...sh*t I don't know anything! You could have been in a mental institution for all I kn--

Richard(cutting off Marvin): Marvin, Marvin! It's ok— what do you need?

Marvin keeps searching through the draws. He's holding onto a few papers, and completely has his hands full. Richard sees Marvin quickly put a gun in his back pocket.

Marvin (looking at Richard): Nothing. Brother, I'm glad you're here, but I'll be back tomorrow. I got problems with the bank. Fridge is there; don't eat all the food. Clothes, shower, TV, whatever you need, it's yours. If you need something to do, head to my shop on Emerson Street. Ask for Earl.

Richard changes into a leather jacket, green sweater, and beige pants. You're now on the streets of San Fierro, ready to do whatever.
-

Mission Two: First Paycheck


Setting: Marvin's auto shop
Plot: Magic Earl wants you to pick up some cars for him with the tow truck. The more you damage you put on the car, the less you get.
Pay: $50
-
Mission Three: A Man Needs a Maid
Setting: Marvin's auto shop
Plot: Magic Earl needs you to pick up his daughter, Mariah, at the train station.
Pay: $50
-
Mission Four: Troublemaker
Setting: Marvin's auto shop
Plot: Magic Earl is having problems with his competitors. He asks for you to go to his rival mechanics shop and damage all of their cars. First weapon achieved: Bat
Pay: $200
-
Mission Five: Using Protection
Setting: Marvin's auto shop
Plot: Magic Earl starts to trust you. He wants you to do him a personal favor. He thinks his daughter's boyfriend is beating her. Watch them, if he pulls anything funny, teach him a lesson. First item achieved: Binoculars
Pay: $0
* Richard watches them from a distance. They park near a drive up movie. He starts to hit her in the car. Richard pulls him out and beats him, passing the mission.
-
Mission Six: Test Drive
Setting: Marvin's auto shop
Plot: Magic Earl tests you, to see how far you will go for him. He asks you to steal a car, with another employee, Elliot Pace. You're given the directions, and a bike to follow the car. Bring it back.
Pay: $500
-
Mission Seven: Love Pays
Setting: Marvin's auto shop
Plot: Earl now has full trust in you; and he wants you to do him another favor. Take out his daughter. He makes it clear not to get to close. He gives you money, and tells you to buy some new clothes. New store opens: Binco
Pay: $150
-
Mission: The Drop Off
Setting: Marvin's auto shop
Plot: Magic Earl is losing business, big business. He's worried he might not make it out of the year. He asks you to end his competition completely. Go to his rival's house, steal his car, and bring it back. Once Earl straps a bomb to the car, drop it back off at his house.
*You don't see the bomb go off, but you hear the news on the radio.
Pay: $500
-
Mission: Pick Up the Pieces
Setting: Marvin's auto shop
Plot: Magic Earl made "an honest mistake." His rival shop suspects he had something to do with their boss's death. He asks Richard to go pick up some guns, in case something goes down, and meet him at his house. You get to his house, and a cut scene plays. You see a group of people get out of a car, and charge towards Magic Earl's house. You have a choice to

drive away

, or

kill them

. If you don't do anything, Magic Earl dies, and you hear about it on the news.
Pay: New guns achieved.
-
(Alternate Mission): Missing Child
Setting: Marvin's auto shop
Plot: Magic Earl is worried. He thinks some men were outside his place last night (he doesn't know you killed them). He needs you to go find his daughter. He only knows she's at the mall. Find her and bring her back, before someone else does.
Pay: $0, Mall Opens
-
(Alternate Mission:) No More Magic
Setting: Marvin's Shop
Plot: Richard arrives at the shop, and Magic Earl is being taken away by 'two cops'. You never see Magic Earl again. You hear on the news, he was murdered by two fake cops.
But you meet his daughter, Mariah, in this mission, and you now can officially take her out on dates (and shes hot).
Pay: You take over the shop, and a garage to store cars.

(more coming soon)
Credits:
Radio visuals by txdeditor (FEVER, Galaxy, KSFO, and The Jive Nation logos).
Thanks to Narcis_speed6 for making the San Fierro signiture
Thanks to Ats. for making the Aves Island artwork
Thanks to Lizard_King for weapons research & suggestions