Texturing for dummies!
Required Tools
GTA III, Vice City or San Andreas
Introduction
Most people on this forum ask "i wanna make model" "how do u install that?" "why isn't model working?"...
Well, wouldn't it be better to have a full tutorial available?
I decided to make one.
Step #1
Get the tools that I said before, and install them.
Step #2
Open TXD Workshop.
You shall see this: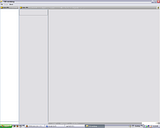 You may not understand much, but for begining they are 2 buttons you need to use.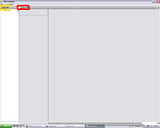 Open IMG
- will open an .img archive, and will be able to directly edit TXDs from it. These are the .imgs used from the "models" folder:
gta3.img probably the most used one, has the much disk space and stores ALL the models
gta_int.img stores all the interior models
player.img stores all the player's clothes, including haircuts
Open TXD
- will open a standalone TXD (not in an .img), which will be ready to use. These are all the .txds used from the "models" folder:
fonts.txd stores the game's character fonts (diploma and pricedown)
fronten1.txd stores the game's radio station Logos
fronten2.txd and fronten3.txd store some menu logos
fronen_pc stores the mouse and the map icon from the game's menu
effectsPC.txd and particle.txd store all the optical effects you see in-game (window crash, smoke...)
hud.txd stores all the radar and HUD icons
misc.txd stores wheel models
pcbtns.txd stores the arrows used in "Cesar Vialpando" and "Life's a Beach"
Whatever button you use, browse for the .img/.txd and open it.
If you opened an .img, goto
Step #3
; if not, jump to
Step #4
Step #3
Once you opened the .img, you'll see this:
Look at the list on the right - those are the textures.
First, you'll see these .dffs. You DON'T want to touch them if you're only going for modeling.
Scroll down until you'll find these: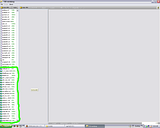 THESE are what you want to edit.
Just click one and see what's in.
Step #4
Once you opened the .txd, you'll see this: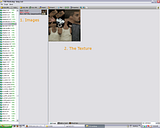 Images

- here you see the images located in the .txd

The Texture
- here you see the texture(image) you selected
We want to edit it, right?
First we must choose the type of image you want to edit.
Image

- the normal image

Alpha Mask

- the 'mask' of the image, sorta like a background.

Mixed

- mixed view between Image and Alpha Mask
Click one of those.
After that, click on the "Export" and select "png":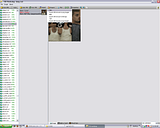 Save it anywhere on your PC, then minimize Workshop.
Step #5
Enter GIMP, go to file - open and select your saved .png.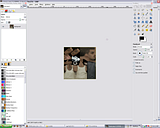 Now here comes the fun part - do your magic!

Step #6
After you did your magic, save it.
Maximize Workshop, and select "Import":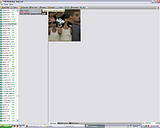 Browse and select your .png, then click "save TXD"
Exit Workshop.
Step #7
Work is done, time to try it out in-game!

Well, you can get better than me

Have Fun!