I just made a Remodeled map of LOS SANTOS
WELCOME TO "STREET OF LOS SANTOS"
STORYLINE
One Evening year 2009 DWIGHT KING Jr. is on his way to a Dark alley in the inner streets of Summerfields to do his Nightly routine. "Selling Cocaine" As he arrive in his spot
he saw three gangsters who invaded his spot. And questioned them and told them to
get out or they won't like what actions he will do. Suddenly the other gangster drew his gun towards Dwight, with Dwight's best talent "His Inner Instinct that he is in trouble" he
hurriedly grab the gun away from the man and pointed it to them. Making the three run for their car and grab for their shotguns and pistols, and a shooting will begin..Until the other two will get away leaving the injured one behind. Get his body and dump it
in the trunk of the car
(Get away with a vehicle park nearby and throw it away in the bay together with the injured gangster)
Head back home for a rest take a sleep (SAVED GAME)
As he wake up Getting in to his car head towards a Crackhouse to buy some coke for
Tonight's routine. Then after that you will be called by your boss that you are
already late for your work. So head to the location indicated on the map
(ENTERING THE BUILDING)(A short Cutscene DK Jr. Doing some of his chores)
It was 5pm the 26 year old DWIGHT KING Jr. a native of Summerfield a town nearby Los Santos is on his way
for a date with his girlfriend after a long day of Hardwork sweeping floors and emptying trash cans. As he pass by the Intersection
he suddenly heard police sirens and several gunshots. In his initiative he ran as fast as he can to get out of the situation..
As a speeding car skid near Dwight's position, the passenger of the car threw away a pistol on the roadside. When the
police arrived in the area they noticed the pistol and Dwight running fast. The police assumed that Dwight is one of the passenger
of the suspects car and that he threw away the gun and get out while the other is running the car to confuse the police.
The police cruiser push the pedal forward to block Dwight's way, making Dwight to bump into the hood and stumble into
the ground giving the cops the opportunity to hold him down and put handcuffs.
(cutscene)
COP: Nice try Asshole! you should have run down to hell!
D'K: Hey men! What the f*ck is wrong? What the f*ck did I do sh*t! Let me go men! Let me go!
COP2: Yeah sh*t too! im charging you with Illegal possession of firearm, roberry, theft and assaulting and injuring
an officer! (searching his body) aha! you f*cking Crackhead! And im charging you with this crack.. You sure get high
in a prison cell for good!
D'K: This is a mistake Sir! I just came from work! waht the f*ck. Whom did i shoot! ok the Crack is mine! But sh*t hell
never shot no one! Dont even have a f*ckin gun..This is Bullsh*t! This is a mistake
COP: It is a mistake! Mistake of you going to the State penitentiary. Lemme see how tough you gon be inside the cage
(DWIGHT KING Jr. Being dump into the back of the police cruiser)
PRISON LIFE
(A scene DWIGHT KING jr. stepping down from a bus in orange prison suit and handcuffs... Looking around.
This place.... is where my father died of Riot)
Then a cop shouted: Welcome to Flamingo Bay Sate Penitentiary. All of you cats out here, hope you all make it to the end
careful inside that junge. So many wild lions out there.
As you walk into your prison cell a latino and black guy approaches you and ask if what you have something for
them. (cutscene: This is what i have for you "flashing the F.U sign")
Latino: What the f*ck Holmes you don't know who you bangin with!
Black guy: We be gon watchin ovah your newbie ass..you wanna f*ck with the Rydahz and the Vagos
One time you are in a line waiting for your food.. suddenly 3 latinos and 2 black men attack you in all direction
(defend yourself with your bare hands and take them all down)
After taking all the attackers down
A big man age between 45 to 50 arrived with dozen of men around him and said to you
"your one good soldier, come and join our family and be part of this Kingdom"
D'K: sh*t.. I ain't riding with you after all this mess homeboy
Aged Man:Homeboy??!!!! do you know who i am? Nobody calls me Homeboy! Im f*cking RIFLE! i founded the
RYDERZ gang.. and nobody says NO to me! All will die whoever f*cking says NO to me!
(a muscled black guy Name Baby Cliips arrived..and said: Quit it Rifle, he's with us. Leave now or you don't wanna break your parole)
(RIFLE turned back and said "Keep your heads up.. always look behind you.. look behind)
And this will start your connection with BABY CLIIPS a Hoodster O.G from Ganton. Do Prison Missions like
Drug dealing, sending secret messages and letters, smuggling drugs and cigarettes from the outside world by bribing officers, Theft
of goods and merchandise, beating down enemies. here you will also meet PAPA CHOLO a senior leader of the AZTECAS gang
alligned with the HOODSTER. Do couple of odd jobs for him.
As the story goes by.. DWIGHT KING Jr. Found out that "RIFLE" the founder of the RYDERZ gang is the one
responsible for the death of DWIGHT KING Senior. Making him hate all RYDERZ gang..
In a Planned Prison riot, D'K planned for stabbing RIFLE to death in the middle of the war. (as the war is occurring find a way to get
near RIFLE, Beat him down)
( Cutscene: As D'K pointed a Knife into RIFLE he ask him)
D'K: Do you know who i am?!! im DWIGHT KING Jr.!!
RIFLE: Dwight King?! That f*cking snitch! I treated his like a brother. But look waht he did..he place my sh*t to 50years!
Your father is a co-founder of the RYDERZ! But he sold me out! f*ck you all KINGS!!!!
D'K: I don't f*cking care if he co-founded or sh*t! the thing is you killed him! This is for DWIGHT SENIOR!(Stabbing RIFLE's ribs)
After the Scene.. A full red Alert is Implemented
Go back to your respected Cell with BABY CLIIPS and PAPA CHOLO as fast as you can, avoid jailguards
to get away from trouble and another Prison year.
BABY CLIIPS and PAPA CHOLO will soon be released.. Cliips told you taht you are now welcome to their Set
the "GANTON HOODSTER CLIQUE" and gave you his address. Telling you that you need them because all RYDERZ and VAGOS
eyes are all Red Hot against you due to RIFLE's Death Inside Prison or even in the Street.
SOON the state prison calls for you in their Office and Said that your name is already Cleared and charges
are already been pullout. Because the real suspects in the incident are already in their Custody.
At last its time to GO HOME.
LIFE OUTSIDE
Riding in a TAXI to Summerfield.. you noticed your House full of Vandalism, Windows broken and Graffiti writings
labeled "RYDERZ 187" and some Homies in White shirts and White bandanas sprawled in and out of your home.
The RYDERZ are already on the search for DWIGHT jr. Knowing he was already been released from FLAMINGO BAY.
You don't have any choice but to go to BABY CLIIPS..The taxi did not drive you all the way to
Cliips house due to the reputation of the place. You will find yourself walking into the Jungle
"WELCOME TO GANTON"
As you walk through the city Gangsters in Black attire noticed you and caught their attention and approached you asking questions like
"who the hell are you?, where ya from? what set you bangin?? you snithcin or what"
Then a Black "Impala looking car" arrived with the Hydraulics.. it was BABY CLIIPS and said to the homies who you are
and D'K is with him. He approaches you and gave you the Keys of his Whip. HE told you to drive for him so that you
will be familiarize with the Hood and introduce you with other HOODSTER set in Los Santos.. In this you will go to a meeting
of O.G's of all Hoodster Gang sets.
You will do couple of missions and Jobs for BABY CLIIPS together with the assistance of PAPA CHOLO and the Aztecas.
In GANTON you will meet your future business partner "BIG BEAR" a HOODSTER O.G and CEO of "INMATE RECORDS"
Do some missions and jobs for him.
Get caught Between GANGBANGIN Action with the RYDERZ, VAGOS and TRECE'S conquer Turf and merchandise.
Find yourself Working with "DON JUAREZ" of Juarez mexican drug cartel go and fight for street supremacy, Territory to
expand the Drug Empire of JUAREZ for a big slice of the Pie against
"MIGUEL RODRIGO" and his connections with your sworn enemies the RYDERZ and VAGOS and TRECE NORTE.
Go and cross the Borders for Drug trafficking and Gun running..
Deal problems with White Supremacist and Racist Groups.
As you progress...
You will see the concept of RAGZ to RICHES, from a Poor Thug to a Big time Hustler.
Building both your Empire in the Street and Business at the same time.
Rebuild "INMATE RECORDS" with Drug money and become the newly Signed Artist of the Label at the same time Co-Owner
After earning some cash.. You decided to go back to Summerfield to re-unite with your Girlfriend and Brother RAY KING
after a year or two of seperation. Work your way out again to regain her trust after all the dramas and Bad happenings
until she decided to go with you and get her a descent Condo in Los Santos.
Deal with Crooked Cops, go street Racing, Work with Yakuza Smugglers, Helping some Southeast Asian Gangster and Deal
with Rival "DRIVE-BY PRODUCTIONS" a label owned by RYDERZ gang. Sabotage their concerts and Club performance
by starting a fight and Rumble. Destroy their Factory that manufacture their CD's to stop their production and sales.
Go to some Radio stations for Radio Play.. Altercate DJ's who refust to play your labels Music. Scare them to Death
AND THE REST IS HISTORY.
(wait for some Continuation)
AFTER COMPLETING 100% MISSIONS, THE GOAL DOESN'T STOP THERE
-Gain as much money as you can on your recordings and businesses to expand more.
-purchase all establishments left in the map like Bars, clubs, cafe's, clothing Line, security agency, Office buildings, Hotels and casinos, resorts
and factories( after acquiring the Security Agency.. an option to place 1 to 7 security personnel on each properties you have to defend them from enemies)
-purchase all Real Estate properties like Mansions, houses, yacht harbor, Condominiums, penthouses, farms)
-purchase all Exotic CARS that can't be found anywhere on the map including cars, sports cars, suv's, armored suv's
-purchase yachts with functional Interior, Chopper with an option for Auto Pilot and manual flight
-purchase the MOST EXPENSIVE THING on the Map which is the Private Island (about $300'000'000)
with a lot of fun stuff to do inside the island like Boating, bowling, basketball, swimming, target shooting off road Biking and Trekking.
-defend Turfs and territories, conquer more blocks provoke gang wars, Do Drive-by's as much as you can
SETTING
-
CENTRAL LOS SANTOS:
Downtown Los Angeles, the Central Business District, Chinatown, Koreatown, Filipinotown and
Governent and Federal offices.
-
SOUTH VINEWOOD:
West hollywood includes Beverly Hills(Berkeley Hills) and Golf courses and Rodeo Drive
-
VINEWOOD:
Includes the famous Vinewood Sign on Vinewood Hills. Hollywood includes Bel Air, different Televison networks
the famous Sunset Boulevard.
-
SANTA MARINA:
Santa Monica Beach
-
VERONA BEACH:
Venice
-
CHICO DEL BAY:
Marina Del ray this is where the Los Angeles Internation Airport or LAX (LAS)
-
IDLEWOOD:
Inglewood
-
GANTON:
City of Compton
-
LONE BEACH:
Long Beach
-
GRANADA:
Huntington Park and Watts
-
FERNDALE:
Glendale California. Suburbs
-
PALOMINA:
Pasadena. suburbs
-
CARMONS:
Carson City
-LAGOON BEACH: LAguna Beach California
-OCEANA DRIVE: Oceanside California
SUMMERFIELD:
Bakersfield California
SANTA ELENA ISLAND:
Santa Catalina island
SAN GASPAR:
San Diego California
CIUDAD DE ARGUELLA:
Tijuana MEXICO divided by The BORDERS.
FLAMINGO BAY STATE PENITENTIARY:
Based from PELICAN BAY STATE PRISON
CHARACTERS
(i am going to use some pics of personalities just to have an idea, i won't get sued right?)

The Game. (less tatoo)
-DWIGHT KING Jr. a.k.a D'KING:
a 26 years old protagonist from the town of summerfield. Works as a Janitor in a fastfood chain
and a part time DJ. A dropout of college due to minor drug issues. Works sideline as a part time crack dealer.
Never been a gang member until the time he went to prison. He is one tough Man who see's himself as a one man gang
and deals stuff with his bare hands. Have passion in making rap music and production.
-RAY KING:
Younger Brother of DWIGH. Have nothing special to do with him except to come back for him.
Ice Cube
-BABY CLIIPS:
Hoodster O.G a very powerful and influential figure in the streets of ganton. He organize
the operation of streetgangs in Ganton. Waiting for his Parole in he met D'K in FLAMINGO BAY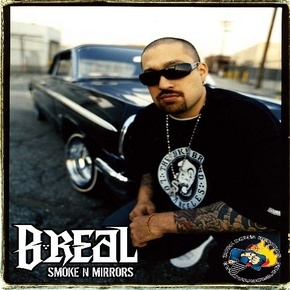 B-real of Cypress Hill
-PAPA CHOLO:
Varrio Los Aztecas senior Leader have alliance with Ganton Hoodster Clique of Baby Cliips
W.C
RUDE:
O.G of Park Avenue Hoodster, A verry funny man and jolly person
very far away from his name Rude.
Suge Knight of DeathRow R.
-BIG BEAR:
A Uptown Hoodster O.G a cousin of Baby Cliips. CEO of the top selling gangsta rap label "INMATE RECORDS"
which is now in decline due to death of some of his artist and mainstream takeover of rival "drive-by prductions of the Ryderz gang. Depressed and desperate to regain and rebuild his empire.
Mack 10
UZI MANE:
The last Inmate Records artist. Member of Uptown Hoodster. Having problems with
Ryderz gang roaming around his crib in palomina.
from Ms13 gang
-FUEGO:
A TRECE senior leader in state Prison
-DON JUAREZ:
The Father of " JUAREZ CARTEL" a mexican drug cartel operating parts of Idlewood, east Ganton. Having
alliance with The HOODSTER and AZTECAS to gain street control of LS. Having battle with the RODRIGO ELENA CARTEL
-MIGUEL RODRIGO:
Leader of "RODRIGO ELENA CARTEL" a mexican drug cartel the sworn enemies of Don Juarez.
Operations in Idlewood,west Ganton full control of Lone beach, granada, carmons, Chico del bay and San Gaspar.
l.a base Filipino rapper Roscoe Umali
-PABLO CRUZ:
A Filipino O.G of the AZIAN TRIBE GANGSTA as southeast Asian gang compose of Filipinos, vietnamese, burmese, laos
that band together to defend their pride against the Imperial manners of the Chinese street gang ORIENTAL CREW and Korean
street gang the SUNNY SIDE BOYS. D'K will meet Pablo after acquiring a safe house in his Apartment and help him deal with his
problems.
-
AKUTAROU(badboy in english):
A leader of the young generation Yakuza. Moving to Los Santos to operate smuggling
of cars, electronics. Have heavy competition with the Triads.
-
JOHHNY WAIST:
O.G of the Original GANTON Ryderz. Sworn enemy of baby Cliips once a childhood playmate. Son of
RIFLE and will do anything just to beat the crap out of D'K
-
RIFLE:
The Founder of RYDERZ gang. Have been killed by D'K in FLAMINGO bay resulting to massive street wars
-
DECISIVE:
Member of the RYDERZ gang. Aspiring gangsta rapper. Founded "DRIVE-BY PRODUCTIONS" rivaling
Inmate Records. His song are a Big hit in Mainstream due to unstoppable DISS against Inmate and Hoodster.
-
GRANADA LOCO:
Member of the VAGOS. Part of Drive-BY productions. Aspiring Latino Rapper.
-
HOMBRE FUERTE:
The Senior Leader of all VAGOS in Los Santos. A very dangerous man.
-
OSCAR CHAVEZ:
Leader of the Sur Trece's
GANGS IN LOS SANTOS AND NEARBY AREAS.

-CHINESE TRIADS
operates/reside in Central Los Santos and Verona. Major interest are smuggling of goods, electronics, drugs
-NEW GENERATION YAKUZA'S
operates in Verona and Chico del Bay, major interest are smuggling cars, electronics and goods. Gun running
-MEXICAN DRUG CARTEL
from Ciudad de Arguella (Most dangerous cartel in West Coast. Major interest are Cocaine, Gun running)
*JUAREZ CARTEL
operates in Idlewood, east ganton
*RODRIGO ELENA CARTEL
operates in Idlewood,west Ganton full control of Lone beach, granada, carmons, Chico del bay and San Gaspar.
-
SUNNYSIDE BOYS:
Korean Streetgang operates/reside in korea town in Central Los Santos, Ferndale
-ORIENTAL CREW:
Chinese Streetgang operates/reside in chinatown in Central Los Santos, Ferndale, Chico del Bay, Palomina
-AZIAN TRIBE GANGSTA:
Southeast Asian Streetgang(filipino,viets, burmese) operates/reside in Filipinotown in Central Los Santos, Ferndale, Palomina
-
HOOD$TER
( Black Flag)
*GANTON HOODSTER CLIQUE (west Ganton)
*SOUTHWEST HOODSTER (Idlewood)
*UPTOWN CIY HOODSTER (Granada)
*SEASIDE BLOCK HOODSTER (Upper Lone Beach)
*PARK AVENUE HOODSTER (north of Carmons)
-
RYDERZ
(RYDAHZ)(white Flag)
*ORIGINAL GANTON RYDERZ (East Ganton)
*OCEAN DRIVE RYDERZ (Southern Lone Beach)
*ROLLIN 35TH RIDERZ (Idlewood)
*HILLTOP RYDERZ (Carmons)
*EASTSIDE RYDERZ CREW (Idlewood)
*GRANADA RYDERZ SET (Granada)
-
VAGOS
(yellow flag)
*LOS SANTOS VAGOS (Ganton)
*IDLEWOOD VAGOS ONCE (Idlewood)
*VARRIO GRANADA VAGOS (Granada)
-
AZTECAS
(light blue flag)
*VARRIO LOS AZTECAS (Ganton)
*AZTECAS UNO FAMILIA (Lone Beach)
*TORTILLA FLATS AZTECAS (Granada)
-
TRECE'S
(gray flag)
*SUR TRECE (south) (Idlewood, Carmons)
*TRECE NORTE (north) (Ganton, Granada)
-
LOWKEYZ:
(Parody of Nazi Lowriderz) White youth supremacist operating on nearby countryside (Lakeside fields)
-SC: SECRET CLAN
(Parody of KKK)(white supremacist political group but still have the presence of its armed wing) (somewhere)

GANG SYSTEM
RANK
STREET THUG +3 HOMIES + VEHICLE
SOLDIER +7 HOMIES + 2 VEHICLES
STREET SERGEANT +11 HOMIES + 3 VEHICLES
O.G +15 HOMIES + 4 VEHICLES
-When homies die or get busted there is an option to heal or bail them out in exchange of
a pretty amount of money
-Option to call 3,7,11,15 Homies on the phone going to your location with their
assigned vehicle.
-Assigned vehicles to homies are part of your purchased vehicle collection
-Homies Drive behind you and convoys you wherever you go.
they automatically shoot rival gangs.[/color]
ORIGINAL SOUNDTRACK LYRICS
(compose by jplip)
Title: Welcome to Los Santos
Artist: Dwight King. Jr a.k.a D'K
Label: Inmate Records
WELCOME TO LOS SANTOS
yeah..uh c'mon Welcome to LS baby..
Inmate records in this one.. uh huh Hoodsters c'mon!
D'K mothaf*cka!
Welcome to Los Santos
Welcome to Los Santos
In the city where the street is hot!
Welcome to the city where you can get pop
Shot!...
And baby where the party don't stop!(2x)
It's been two thousand and Nine
Since the day i first held my hand on a Tec-9
Now that I'm on my prime, its my time to get shine
for the westside I represent my rhyme
what i spit is what i live i ain't blind
as i spit my 16bars on the microphone
representing my second home, represent the Ganton
so put your lights on and get your blunts on
welcome to the city of the Hoodsters the vagos
the trece's,aztecas and the Ryderz
We all ain't friends but we represent the LS
As I remove my trousers you can see gunshots into mah chest
That's what ya get coming from the projects
Walking by night is a survival
Coming from the hood is my tool to outcome the struggle
baby this is the wild west
Coz baby em comin from LS!
Welcome to Los Santos
Welcome to Los Santos
In the city where the street is hot!
Welcome to the city where you can get pop
Shot!...
And baby where the party don't stop!(2x)
Here in the city of LS where the stars are born
To ghetto superstars of Idlewood, Lone Beach and Ganton
To the projects of Granada and Carmons
To high class bitches of Vinewood
Now you wanna piece of it and to be a Well known
I can answer that to my mothaf*ckin Smith and Wesson
Champagne on my poolside
Lets get in mg garage and check out mah Rides
Cavalcades to Cogoscenti
Having a max speed on Turismo, Infernus and Super GT
No one knows how to ride better than me
Los Santos yeah baby that's my city
But don't forget the Lowriders I've been ridin with ma homies
bouncin in the culdesac to stay fly all day
Rippon on the chopperz yeah that's my AK
yeah HOODSTERS represent Black is what i wear
all day!
Welcome to Los Santos
Welcome to Los Santos
In the city where the street is hot!
Welcome to the city where you can get pop
Shot!...
And baby where the party don't stop!(2x)
yeah..baby. You ain't Bangin with us homies! we the real G'z!
Los Santos represent n***a
all the Cats out there who wanna bang with! Come and get us Mothaf*cka!
f*ck all who hate us! f*ck Drive-By!
f*ck decisive n***
hahaha!
INMATE RECORDS mothaf*cka!