Hey!After 3 days work(yeah 3 days) I finished my anims pack Cleo script.
Info:
If you press the NumPad 3 button a menu will appear and you can choose the anim you'd like to perform, there are 2 versions, the first is the Bulgarian version, and the second is in English.
Pics:
**Note:They are from the BG version, more pics in the archive.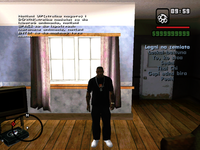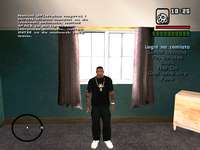 Well, you can:
Lay on the floor*, wank, sit, Thai Chi**, Grab a beer, Smoke
*Some or all of your health will be restored
**Your fighting style will become the same as it is in San Fierro(some kinda Karate/Tae-Kwon-Do)
Credits:
2pac_96 - For the idea
LybertyCityStories - For the BG version
FireStone - For some of the pics
Download
Here
Here
Or here
Weeeeeell, that's all if you find any bugs or other problems and sh*t, PM me or post your problem in this topic.
-
Have Fun!