Importing Head Textures by GoreMaster
All Credit Goes to the Creator of SparkIV "aru" Thnx for this powerful tool! Credit Towards me for this wright up! So dont copy or edit without my permission!
First things first you will need this tool by aru SparkIV and since this tutorial is showing how to install my own personal mod here's the page for it GoreMaster Mods
NOTE:If you see this *** those steps only concern with that specific file! So if you dont have that file from any other mod then don't worry about these steps! But for my High Fade mod you will NEED to do these STEPS! Thnx!

1)First Things First Open SparkIV (I Personally Dont Use OpenIV But if you need help there i can try)


2)Click the Button "Browse"
3)Scroll it Down to the word CDImages (PcData----Models---CdImages)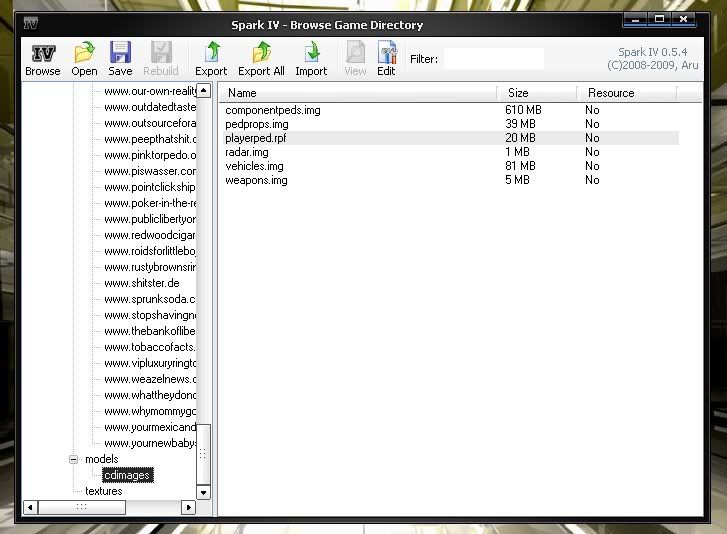 4)Then open playerped.rpf


***5)Then Click Import (remember its best to Export the file your importing so you can save the original!)


***6)Find the Folder of my Mod! Then click file hair_diff_000_a_uni.wtd. Ok now the file is imported to SparkIV Next Step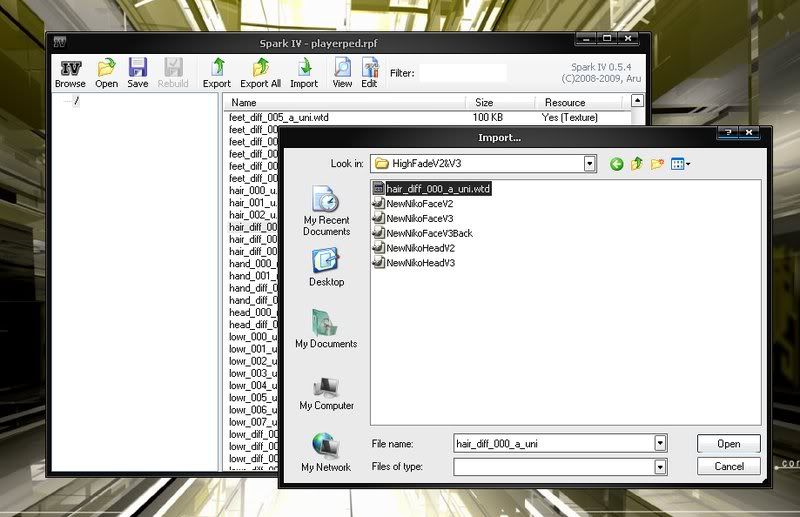 7)In SparkIV Scroll down the file named head_diff_000_a_whi.wtd
8)In SparkIV Click the button on the top right named "Edit"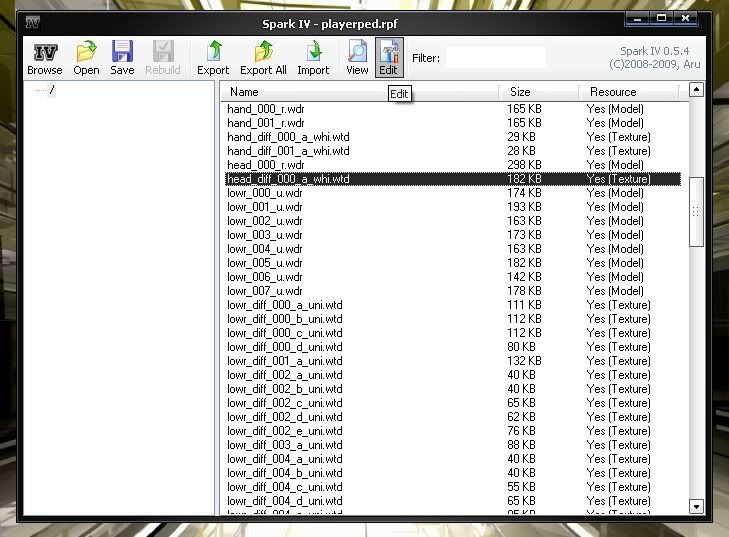 9)Then Import my texture! Either one If you like V2 Then do V2 (Remember its best to Export the old texture so you can go back to it!)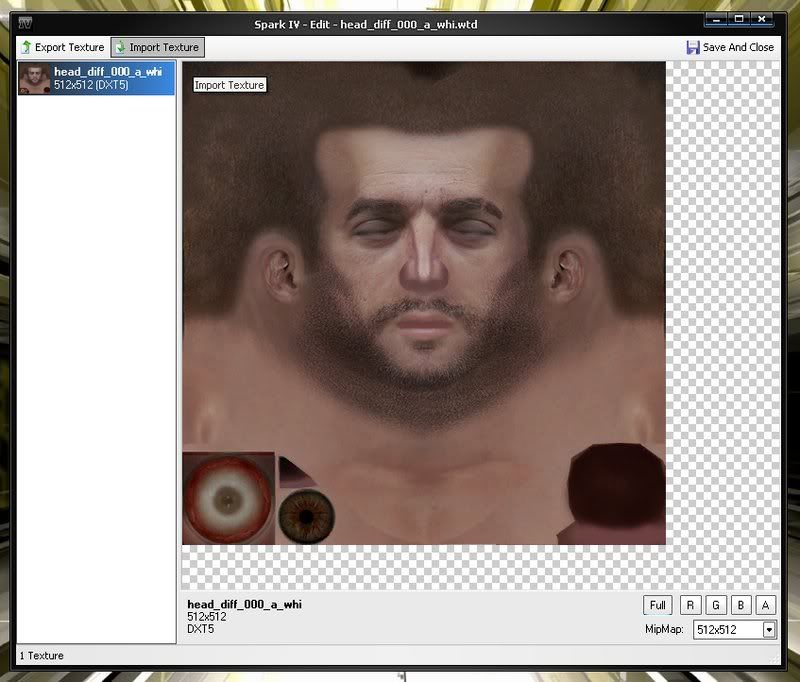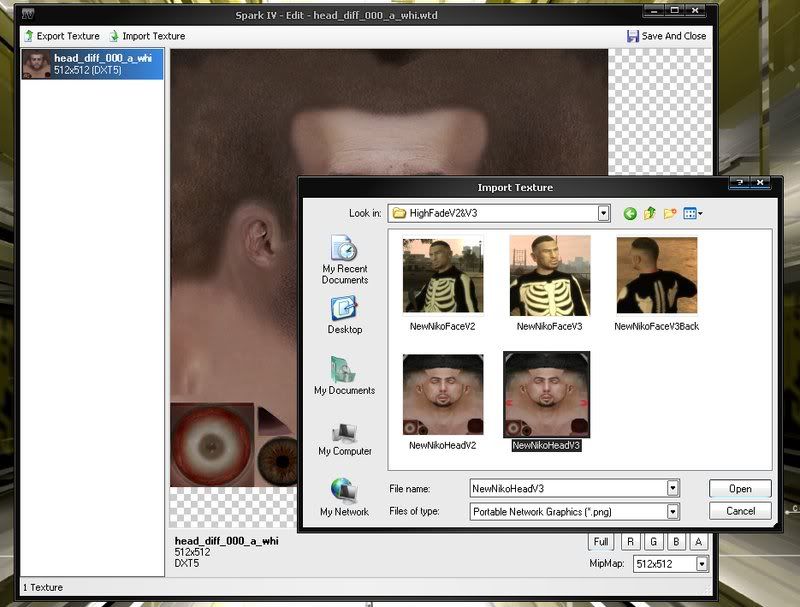 10)Save & Close then Save the Archive(The Big Blue Disk that mean Save Archive). That's it! Need more help PM me!



And That's It! If you need anymore help Let me know!