Hello World,
I created this program to speed up the process of editing the handling.dat. It is tested and developed under windows Vista, and has not been tested on other systems yet. This is the first test release.
This program also includes a "bypass\backup" tool to allow the modifications of your handling.dat file to work in game. It basically edits your files.txt, and filelist.pak with a few easy clicks, so that you can bypass the security checks. The backup functions insure you always can return back to normal. It also verifies if your files are original or modified.
If you don't wish to use the "bypass" tool, you can still use the editor along side the "GTA Magic Mod", or any other mod that allows mods.
I will use this thread for any support issues you may have, and will release updates of this program with fixes, and more tools, in the future.
Here is the download link:
GTA IV HANDLING EDITOR V1.0
Download Here
Screen shot: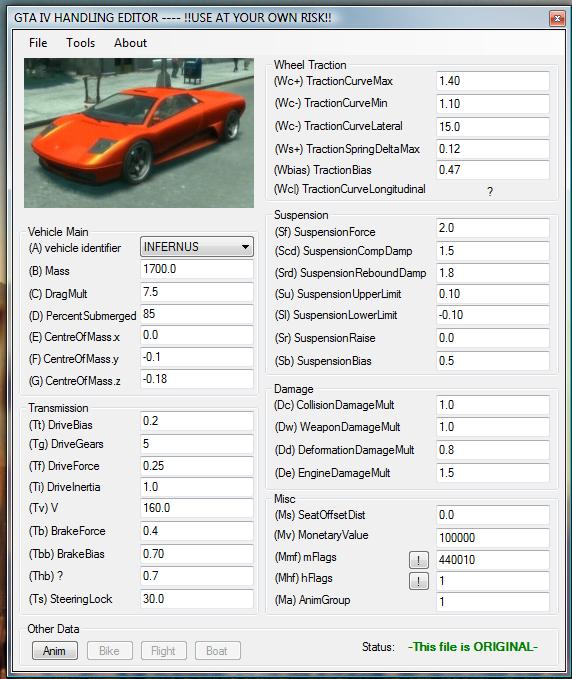 Enjoy

Let me know if you have problems.