I'll take pictures in a minute.
They're coming via UPS from New York.
Edit: here are the pics:
The box and its contents. The 360 controller is for scale: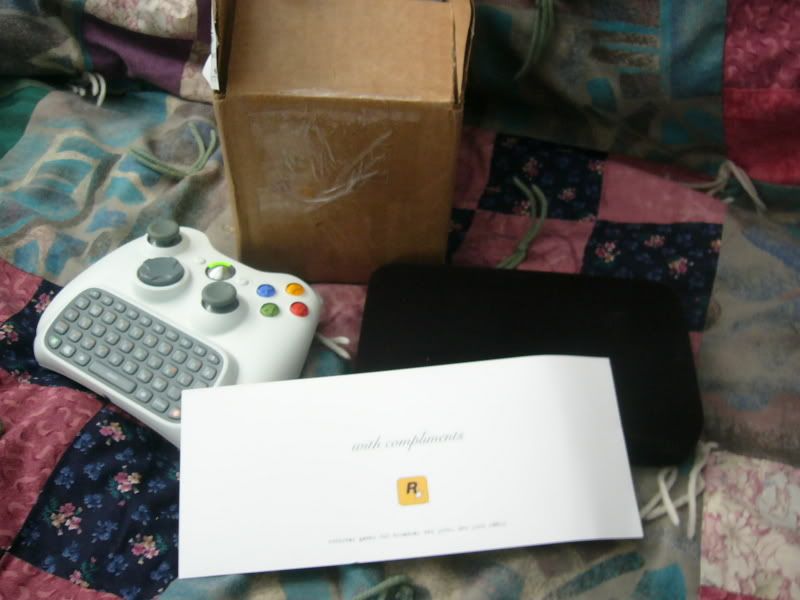 Sorry about the terrible photography. The enclosed card says "with compliments" in the cursive type that a classy game where you can kill prostitutes deserves. Beneath that is the Rockstar logo and their New York address.
The key in the case: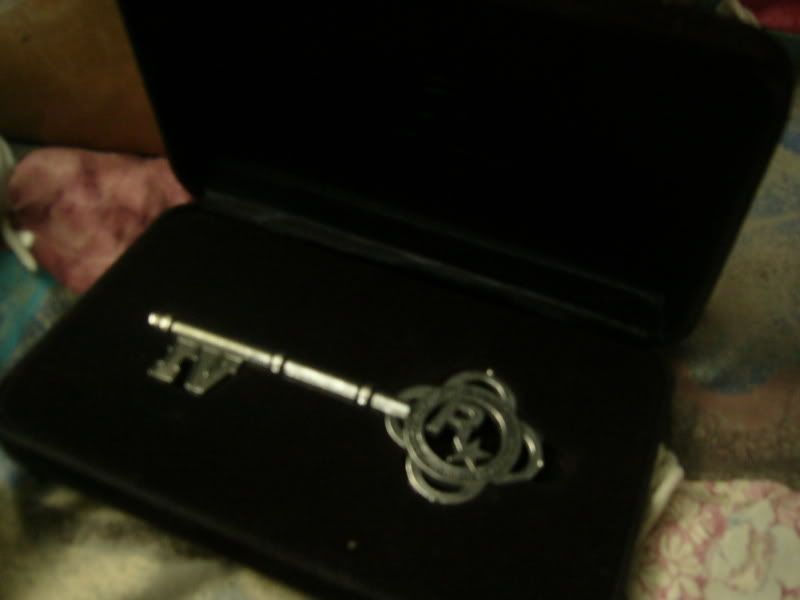 Just like we imagined it.
The key in hand (literally):