QUOTE (Goodfella. @ Jul 17 2009, 21:21)
I don't think the final battle does take place at a race circuit, as there's a new photo where

Tony's out of armour in a Stark racing suit looking battered and bloody.

But I dunno.
This?
I believe that is Rourke fresh out of a prison break, and that Tony, while racing and being the playboy that he is, happens upon him and all hell breaks loose. A nice introduction to Whiplash. But I too could be wrong.
And from /Film: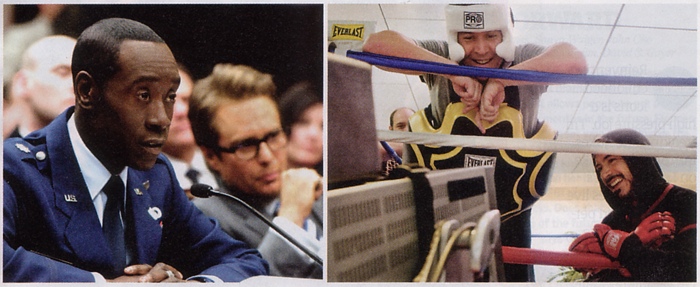 Don Cheadle
, who replaced Terrance Howard as Col. James 'Rhodey' Rhodes, appears to be at some kind of court hearing.
Sam Rockwell
appears in the background as the fast-talking weapons manufacturer Justin Hammer.
Jon Favreau
and
Robert Downey Jr.
watching playback from a boxing ring.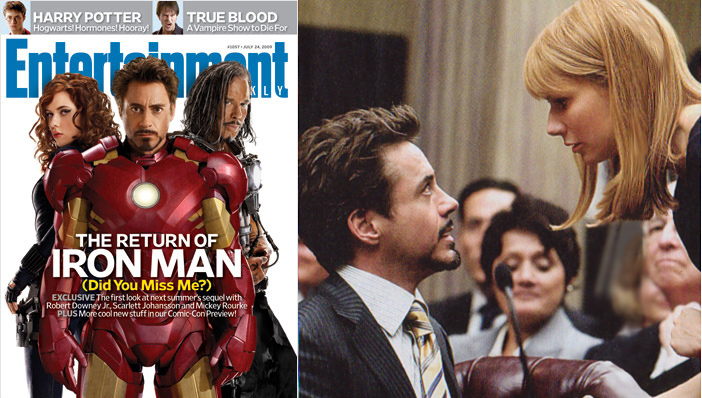 Tony Stark talking to
Gwyenth Paltrow
, who returns as Pepper Potts, in what appears to be a court room, possibly the same one from the Rhodes photo.