I'm proud of showing you my first official mod for GTA SA!
---CLEO Speedometer And Gasoline Mod---
---version: 1.00 Final---
27.10.2010
This mod adds to your game nice looking speedometer and gasoline.
Speedometer counts the speed in kilometers per hour.
On the full tank of fuel you can drive over the whole state


Also, there are many petrol stations around SA.

Latest version: Final 1.00
---Changes from 0.95 to 1.00---
-Changed almost all textures
-Fixed position of speed gauge
-Changed size of gauges (they're a bit smaller as they were too big)
-Deleted digital speedometer
---Changes from 0.9 to 0.95---
-Fixed scale of the speedometer
-Corrected place for digital speedometer
-Petrol disabled for boats
-Speedometer disabled for planes and bicycles
-Added empty tank indicator
---Bugs---
None for now

Tell me if you found anything
------
Maybe I will make a MPH version is many people will ask for it

Original author of the spript: Yelmi
Modified, new textures by: Darecki
Screen: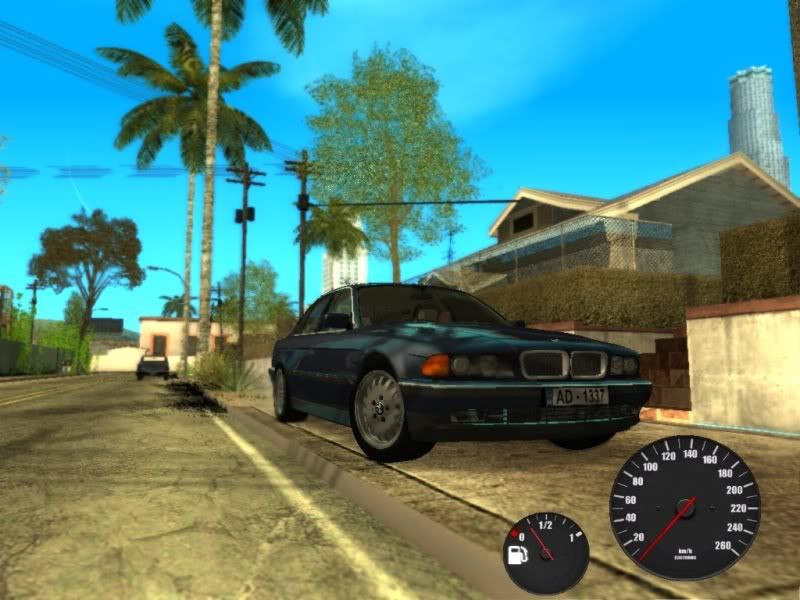 ---Downloads---
Mirror:
http://gtabay.cba.pl...oline_v1.00.rar
New version on gta awaits for approval.
Versions:
1.0 Final - 27.10.2010
0.9 Beta - 26.10.2008
0.95 Beta - 17.11.2008