This has probably been posted before, but it's news to me.
I found this outside Dwaynes pad. (Bottom right) Why are you doing this to
us R*? You know we freak out about this stuff-well I do.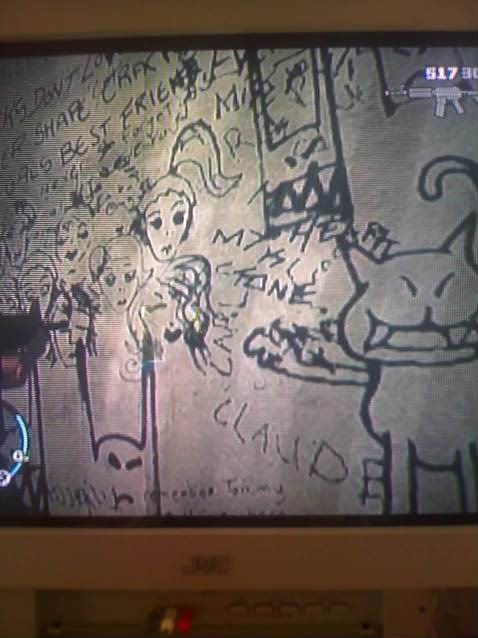 And since you're here, These books are in a box near that.
Authors names are Seymour Butz

Seymour Cockburn.

and Max A. Million